I'm already daydreaming about summer outfit ideas for 2024! For those hot sunny days, I want breezy dresses, stylish shorts, and cute swimsuits – anything lightweight and breezy. I love making bold fashion statements, so I'll be rocking brights and prints to turn heads.
With strategic shopping over the next few months, I'll have all the essentials for my dream 2024 summer wardrobe. What are your favorite summer looks? Let me know so we can slay in style next year!
Best Summer Outfit Ideas for Women 2024
01. Love For Feather
Fashion Trend 2024 demonstrated that the feather trend is taking the fashion industry by storm. They are fun, bubbly, and equally fabulous and can be worn in a variety of styles.
02. Fringe / Tassel Details
Tassels and fringe are an ideal summer trend, and like the feather trend, they also add drama to your look. Tassel knits and metallic bodycon are the perfect addition to elevate your new season wardrobe.
03. lilac / Lavender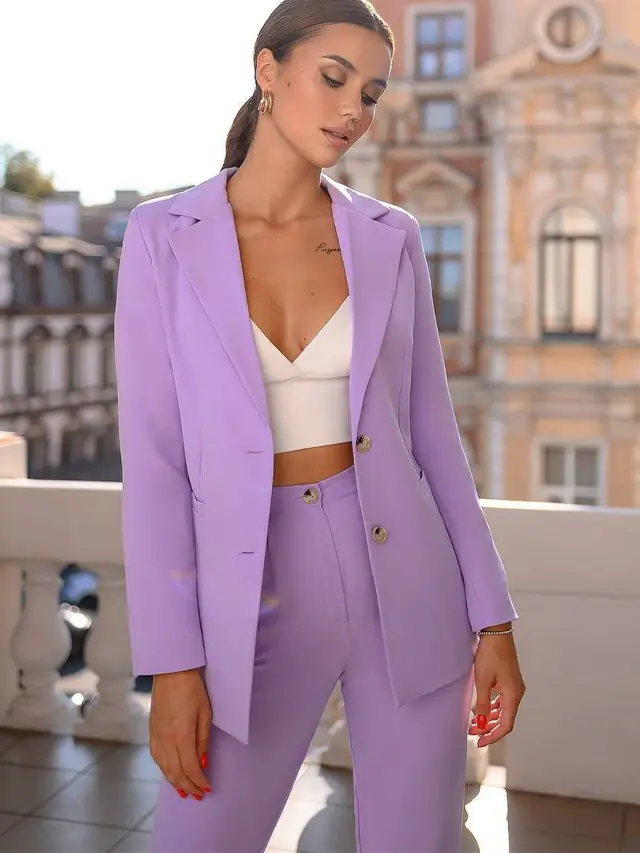 One of the biggest fashion color trends in 2024, lilac graces everything from casuals to party pieces. This is the color that makes you look adorable yet hot all at once. If you want a bold look, go for a clash of fun colors like lilac with orange, pink, yellow, or green.
04. Boyfriend Jeans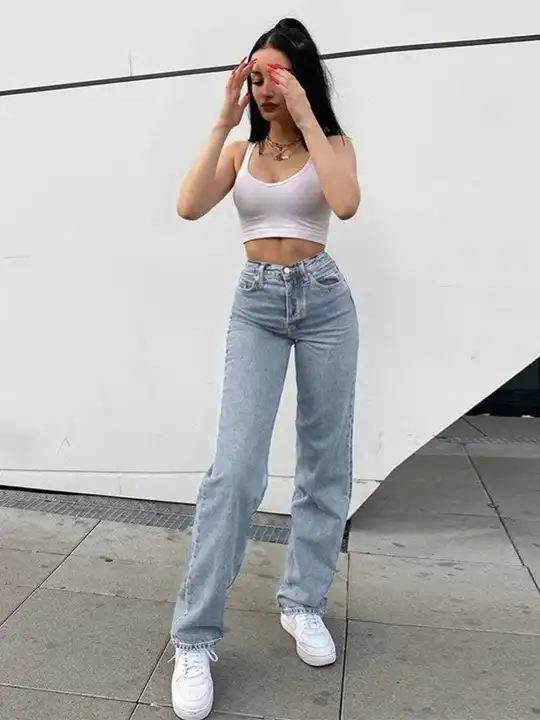 As you all know, skinny jeans are not particularly exciting or comfortable to wear for a summer outfit. Therefore we suggest you try boyfriend jeans this summer. Take a pair of cropped boyfriend jeans and a simple tank top. Finish your trendy outfit with a cute backpack or crossbody bag and wear it with casual sneakers.
05. Wear a Strapless Crop Top
Strapless Crop tops/ tube tops give you the option to flaunt your flawless body and be sexy. Make this piece stand out by pairing it with a denim vest. A denim vest is perfect for wearing with tube outfits in summer. Spice up your appearance with a statement necklace.
06. Mini Slip Dress
The slip dress is ideal for a summer outfit and quickly goes with any footwear, hairstyle, and accessories. The versatility of a short-slip dress makes it great for a casual or daytime look.
For a comfy look, wear it with a pretty pair of flat pumps or cute sneakers and If you want something fashionista, try a couple of ankle boots completed with a denim jacket.
07. Cute Top With Mini Skirt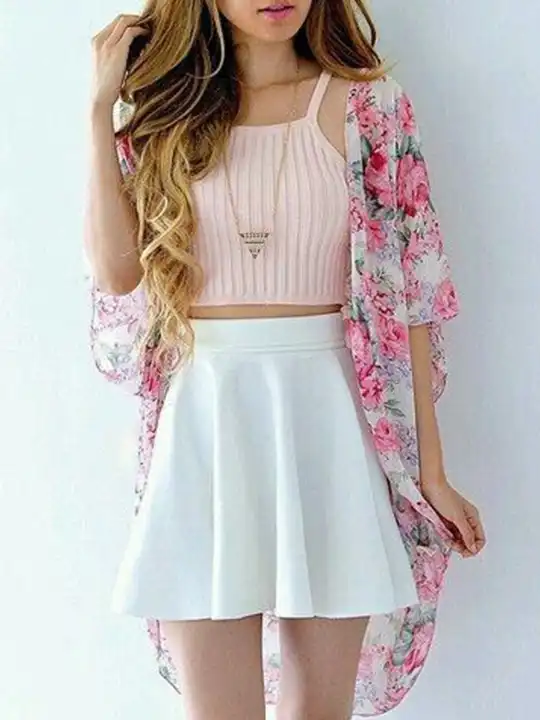 Crop tops and mini skirts are easily one of the sexiest, most versatile, and cute summer outfits of any occasion.
08. Lace Dress
Lace attires are beautiful, fashionable, and feminine, making you look gorgeous and effortlessly sensual. A little bit of lace can make any attire look stunning and trendy.
You can style lace dresses the way you want and add more glamour to your look. You can try lace blouses, tube tops, wrap-style tops, shirts, two-piece dresses, maxi dresses, or bodycon dresses.
09. Denim Jacket With Frock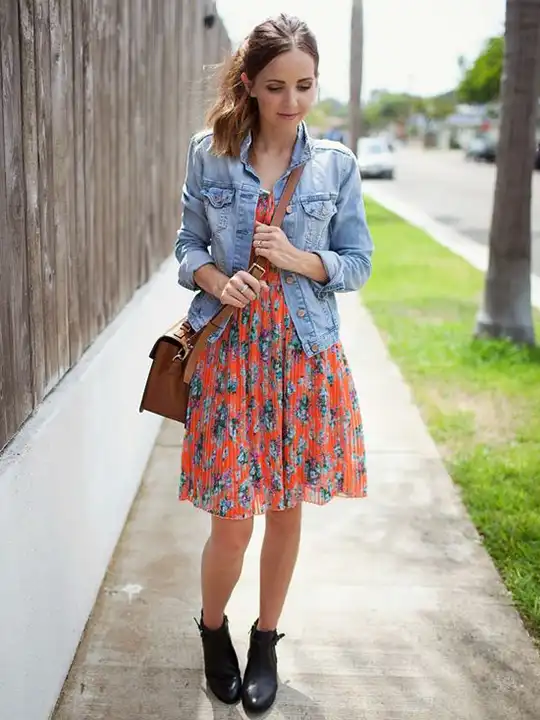 A denim jacket is essential in your wardrobe, no matter the season, as it never gets outdated. They fit with almost everything; dresses, casual outfits like a pair of shorts and a cropped top, or a pair of oversized tops and leather pants or a skirt, the list keeps going on and on.
You can also go for different shades more appropriate for the season, so go with a white, yellow, or pink one for a summer outfit. It will complement your glamorous dress perfectly.
10. Beautiful Flowy Dress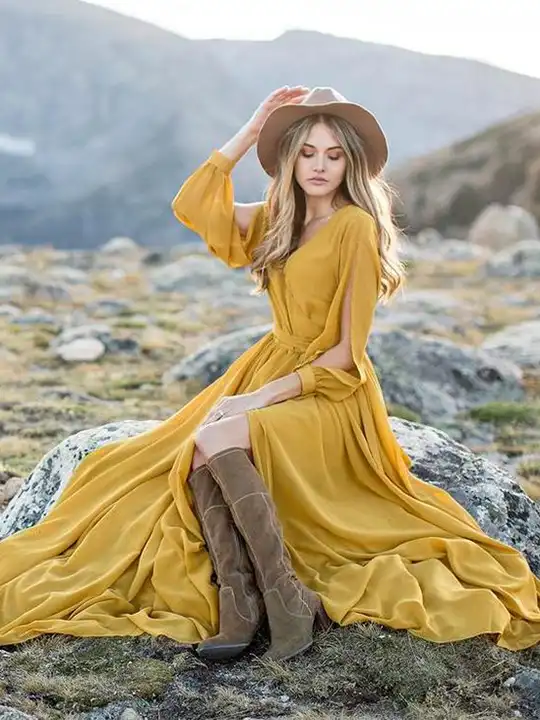 This summer, a flowy dress will offer a more flattering fit and keep you cool and comfortable. You can Style this dress with a denim jacket, strappy sandals, and jhumkas or hoops to attain a chic contemporary look.
11. Go With Bright Colors Outfit this 2024 Summer
Are you getting bored with neutrals, and looking for summer outfit inspiration? It is the time to experiment and try something new with style. Bright colors are alive and adorable and go perfectly with summer vibes.
12. Stripped Pants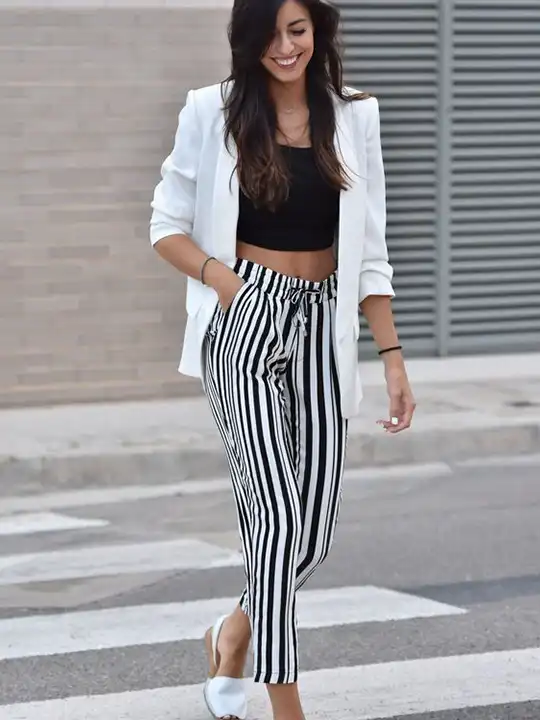 Stripped pants will be trendy as they look great in photos and will become your most loved summer outfit go-to. Black and white stripe pants are probably the most popular option and the most versatile. Keep them simple by wearing them with sneakers and a solid-colored tee.
13. Layered Top With Shorts
Layered tops go with everything, but they will give you the ultimate hot and feminine look if you team it up with printed shorts and sneakers.
14. Casual Street Style
Casual street style is nothing more than your carefree look. It is a very comfortable and effortless style, like wearing a crop top with a loose shirt and white sneakers.
But in addition to this, It's a very personal style that means you get to experiment with your particular garment from your wardrobe.
15. Hipster Look With Funky T-Shirt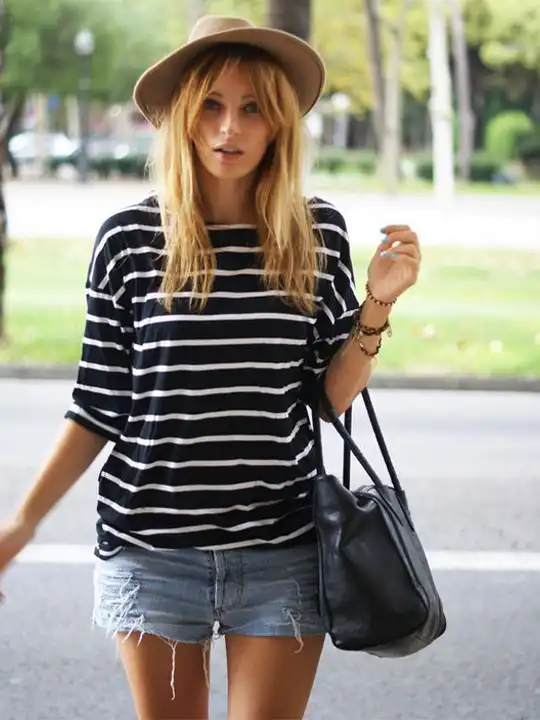 Being a hipster is mainly about an attitude rather than a fashion sense. It can make any girl look bold & cuter in an instant. Skinny jeans or shorts worn with an oversized or funky T-shirt or sweater are perfect for a hipster look.
Complete the look with a wide-homburg hat, a pair of combat or ankle boots, and a pair of thick-framed glasses.
16. Stunning Shirt Dress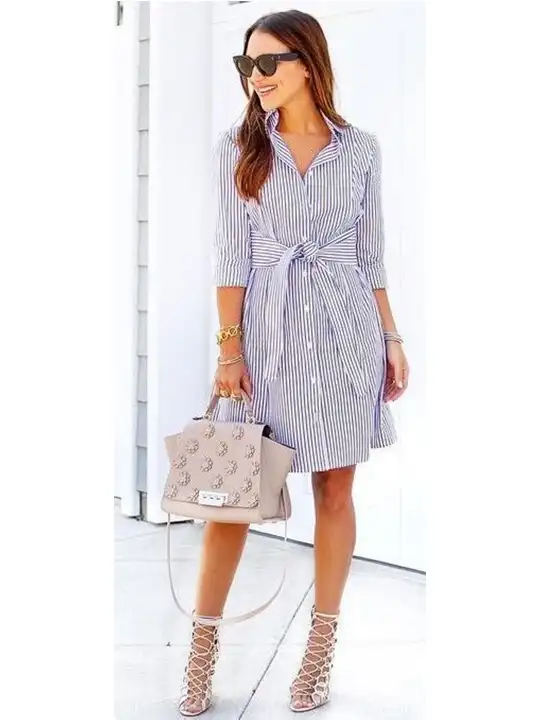 Steal the spotlight and explore the world with an elegant shirt dress. The shirt dress is the perfect summer outfit that is great for brunch with your super gang and the work environment.
The main point of a shirt dress is the collar and button-down front. Wear a classic shirtdress with statement jewelry and chunky ankle boots or sneakers for a relaxed look.
17. Cute Dungarees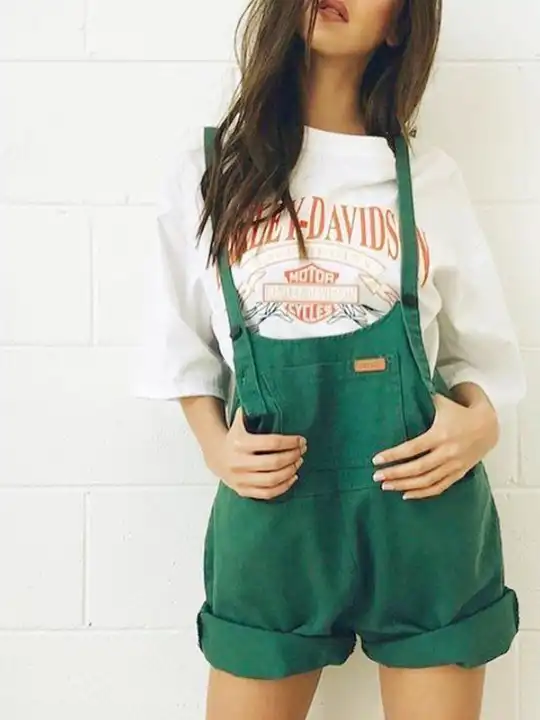 Dungarees have become the number one must-have of the summer outfit. It is the ultimate cute attire that can help one create a tomboy look and a feminine look.
You can style it with your favorite crop top or any other simple shirt underneath. This reviving fashion is about comfort and style, so go and try this easy breezy summer outfit.
18. Try Animal Print Cloths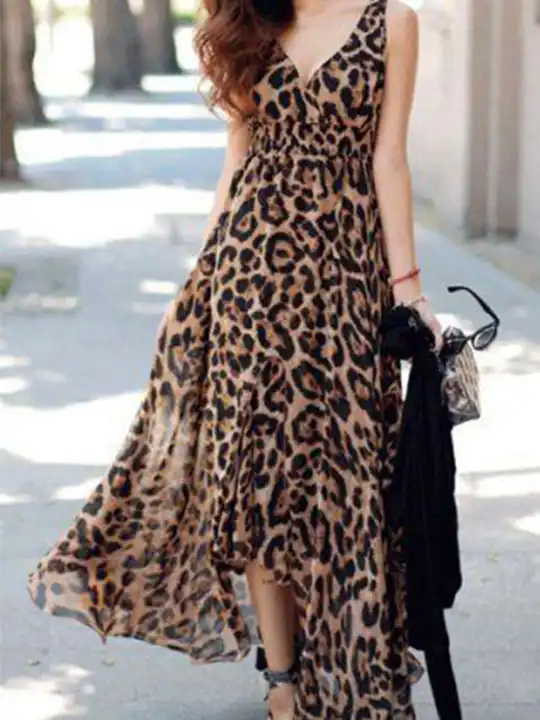 Animal print is one of the fashion trends nowadays. In truth, animal print's popularity never goes out of fashion. People say, "Animal print is on-trend every season and every year!"
You can wear animal print skirts or shorts or dresses but wear only one piece of animal print at a time. Keep the rest of your summer outfit crisp and straightforward with clean lines and neutral colors. Amp your look with matching heels and simple accessories.
19. White Shirt With Denim Shorts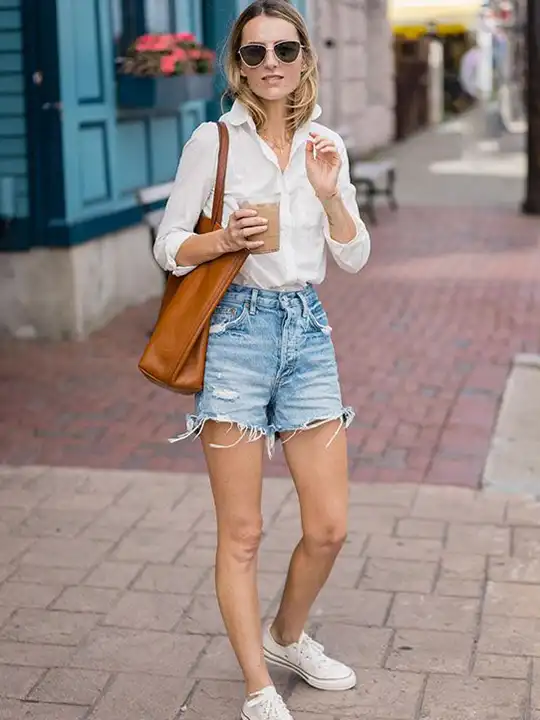 With the versatility of trends, the classic white shirt is comfortable and casual. it can be dressed up, dressed down, knotted in front, from the side, or the back, and if paired with denim shorts, it looks perfectly sexy. Finish the look with a pop of red lipstick and fabulous statement jewelry.
20. Evergreen Polka Dot Printed Dress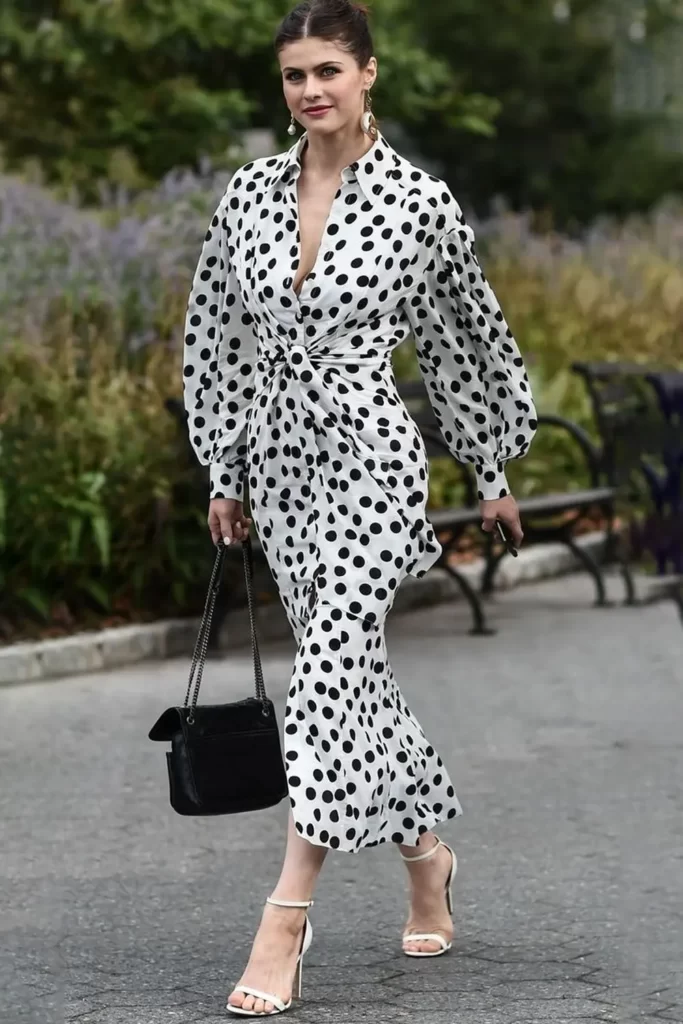 Add an extra dose of style to your casual wear collection with stunning polka dot printed tops, midi dresses, or shorts. Jazz your look with a pair of sneakers and stylish accessories.
21. Off-shoulder Top
Off-shoulder tops are currently in trend and have become almost every girl's wardrobe must-have. They are pretty versatile and can be paired with shorts, jeans, and a skirt.
Its stylish cuts across the upper arms and chest create a bare shoulder, make you look attractive, and help you get the perfect summer outfit.
22. Wear Kimonos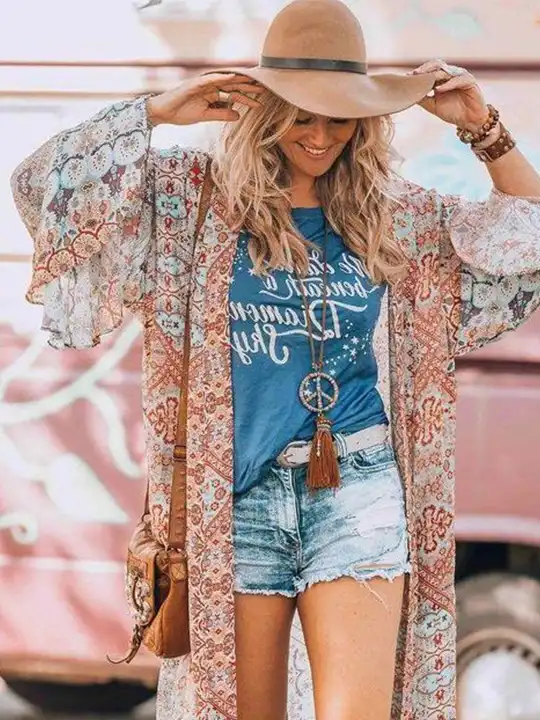 Whether plain or printed, kimonos have been stylish and trendy for the last few years and are perfect for summer outfits.
They are lightweight layering pieces that you can wear with shorts, mini dresses, crop tops, tank tops, and over anything you want.
23. Cute T-shirt Dress
The ultimate casual dress, the T-Shirt dress, is an effortless, casual, and fun summer outfit. You can also carry a denim jacket with your T-shirt dress. This cute dress is perfect for everyone, so get creative and enjoy this summer with this cool casual look.
24. Printed Rompers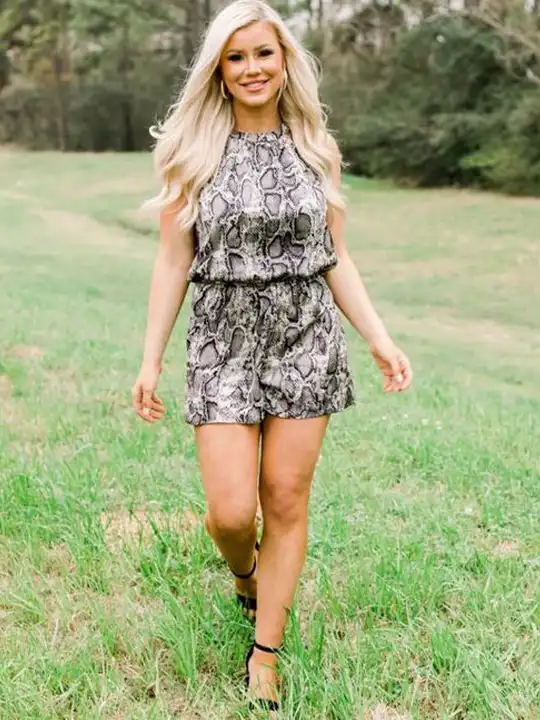 Printed rompers are even more fantastic and look fabulous in summer. Just add a plain T-shirt just below a printed romper, and carry it with sneakers, and you will get a perfectly cool look.
25. A-Line Dress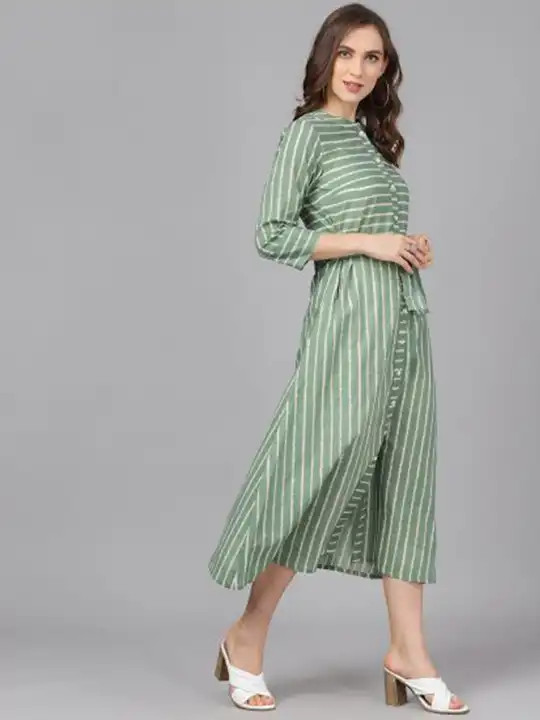 If you want to give your body a more feminine shape, go with an A-line dress. A-line dresses are one of the most popular dress styles as they are flattering on almost any body type.
26. Studded Shorts With Printed Shirt
Channel laid-back summer vibes in hot-looking denim shorts. Every girl's summer wardrobe must have studded denim shorts as it is a comfy and glam style for summer.
Compliment your studded denim shorts with a printed button-up shirt. You can also add layers by wearing a shirt open with a crop or tank top underneath. Accessorise with a chunky metallic necklace and bracelet.
27. Floral Print Clothing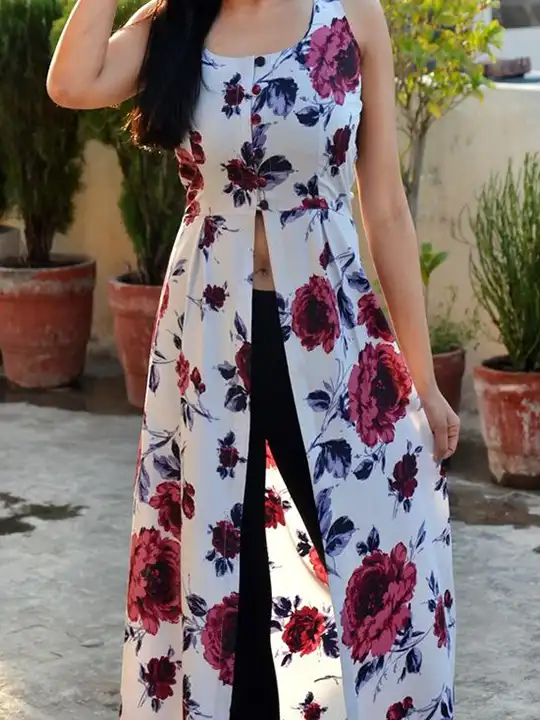 A floral dress is a wardrobe staple that is always thumbs up. Team a floral maxi with strappy sandals and a sunhat in summer for a bohemian look.
It's a versatile option for any occasion. You can also opt for other floral print dresses like a flattering maxi dress, on-trend midi length, or flirty mini, or go for a sassy bodycon number with or without sleeves.
28. Sweatpants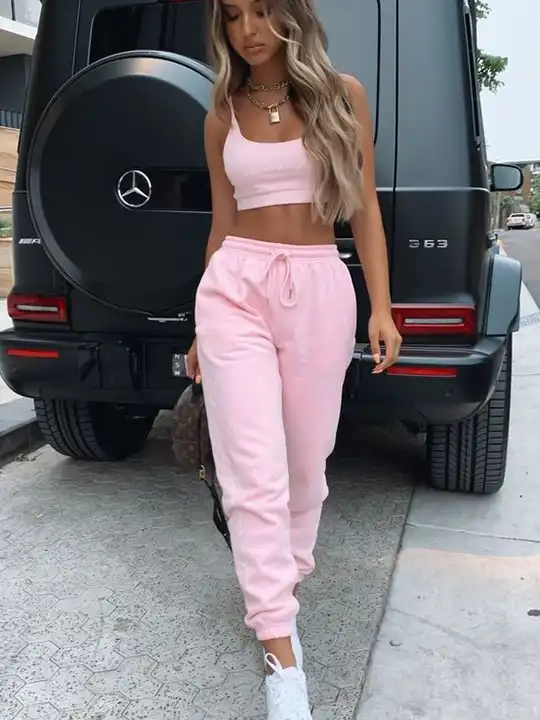 Sweatpants were born out to provide ultimate casual comfort. Step into a pair of brightly colored loose-fitting sweatpants, pair them with a cool t-shirt and finish the look by adding stylish sneakers.
You can also try tank tops, tube tops, shirts, or denim jackets with your sweatpants. Mix and match until you find something that speaks to your style.
29. Casual Jumpsuit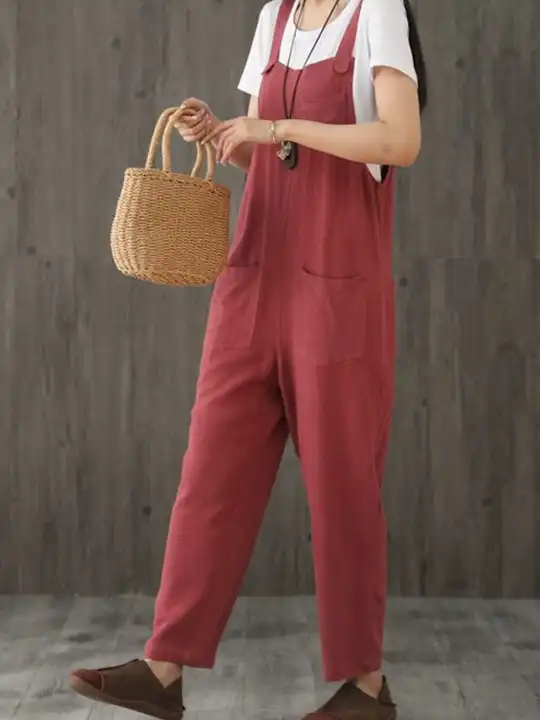 There is no wrong time to wear a jumpsuit because there is a style to suit every occasion and season even in cold weather! Putting that jumpsuit on with a plain white shirt will give you that fabulous look that you are always after.
You can even wear a jacket on top or tie it around your waist during the day in place of a belt to look more stylish.
30. Bucket Hats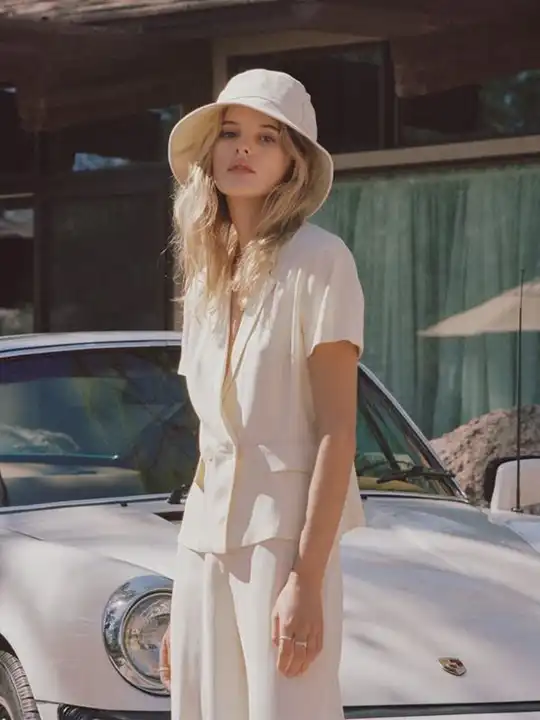 The bucket hat is an unquestioned summer staple that makes you more attractive and charming among the crowd. It also has sun-shielding properties that keep you cool and comfortable in summer. You can also wear it in cold weather.