Are you in search of the perfect Halloween costume as a Barbie fan? When it comes to Halloween costumes, Barbie is always a popular choice! Here are 12 fabulous and fun Barbie-inspired looks to choose from! So get creative and glam up as your favorite Barbiecore version! It will be a Halloween to remember.
The Best Barbie Movie Halloween Costumes of 2023:
1. Dream House Barbie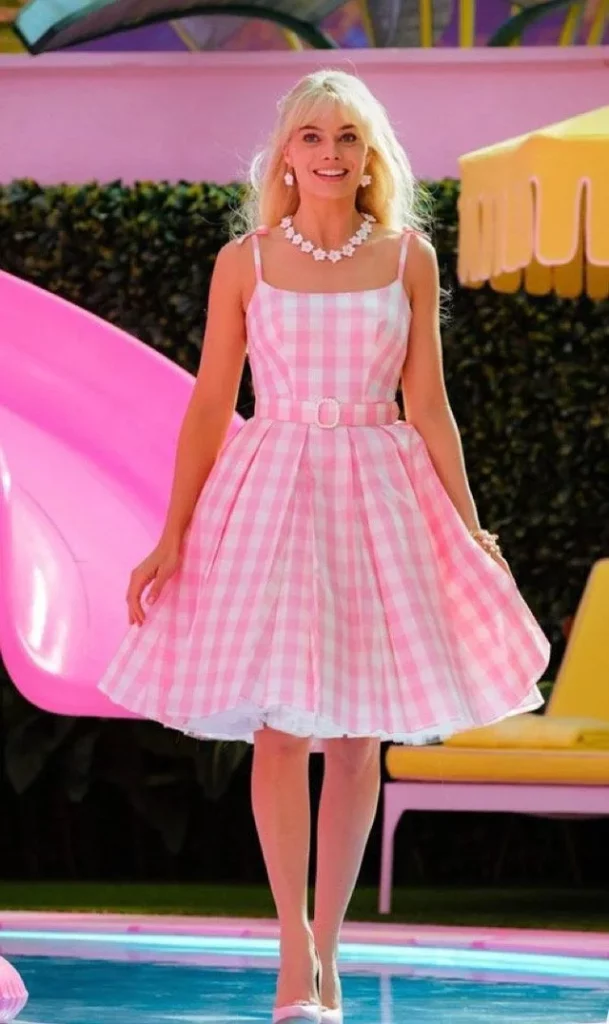 If you're looking for a fabulous Barbie Halloween costume that's easy-going, you should try out Margot Robbie's signature Barbie look.
All you need is a cute little pink gingham dress, some flowery accessories, and a pair of pink heels., and voila, you'll look like you just came out of your own Barbie dream house.
2. Cowboy Ken and Barbie Costume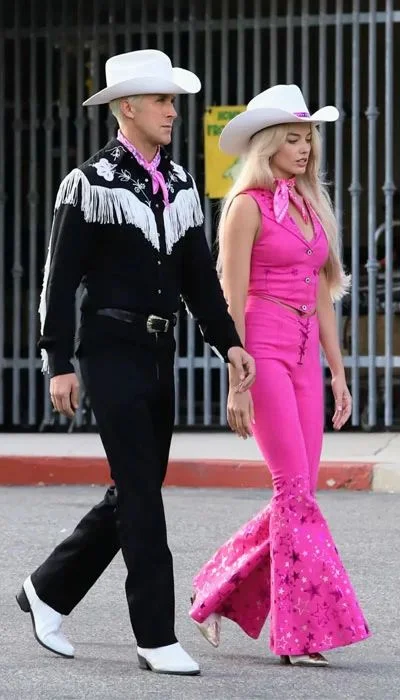 If you're a fan of the Wild West and want to channel your inner cowgirl Barbie, this outfit is perfect for you. If you and your partner want to dress up as a stylish cowboy couple for Halloween, buy him this fashionable Kane costume. It is a great way to complete the look and add charm to your attire.
Don't forget to tie on a cute bandana and topping it all off with a classic cowboy hat. And, of course, no cowgirl ensemble is complete without a pair of fabulous cowboy boots. Yeehaw! You gonna be the belle of the rodeo in no time!
3. Skater Barbie Style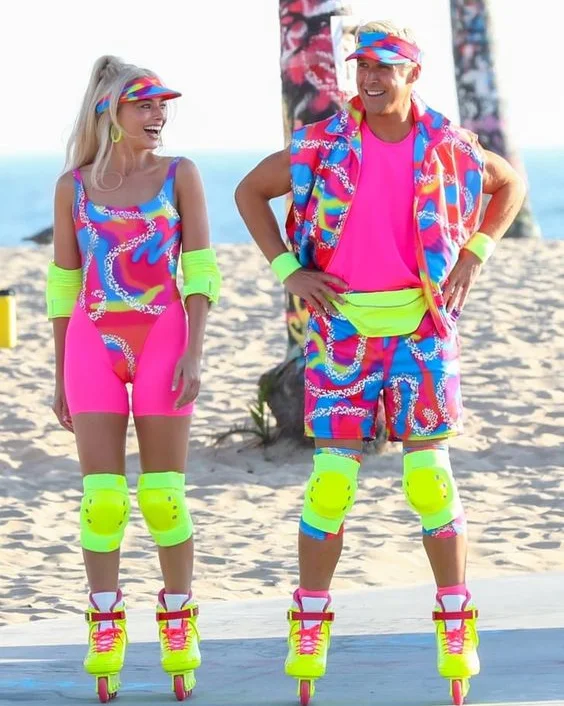 If you're all about that '80s vibe, the Skater Barbie style is totally rad! This look is inspired by the epic scene in the Barbie movie 2023 where Barbie (Margot Robbie) and Ken (Ryan Gosling) go roller skating.
To recreate it, grab a neon bodysuit, biker shorts, a pair of roller skates, and some pink accessories. And don't forget to sprinkle on some glitter or dazzle it with rhinestones for that, like, extra festive glam factor! It's, like, totally tubular, dude!
4. Disco Barbie Costume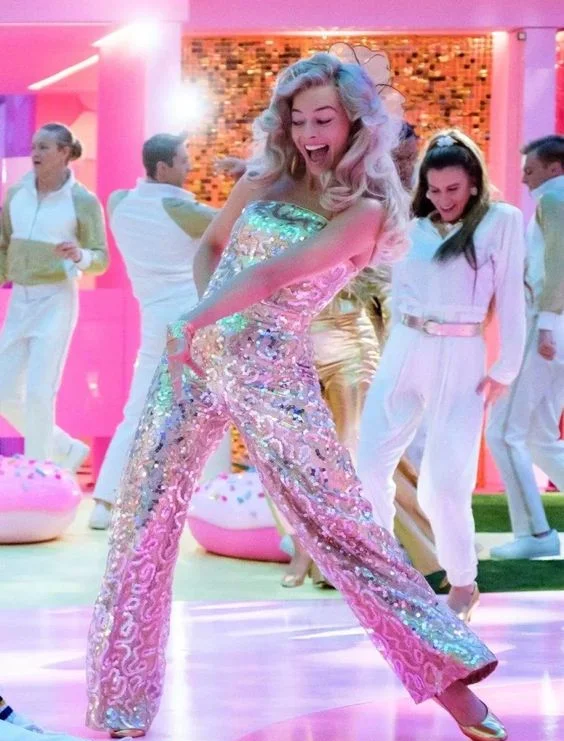 Step back in time to the groovy Disco era with a Barbie party outfit. Think glitz, glamour, and lots of sequins! To kick off this dazzling transformation, get yourself a shimmering, metallic jumpsuit that screams "Studio 54."
Then tease your hair till it's got that feathered '70s vibe, or pop on a voluminous blonde wig for some extra oomph. Don't forget to accessorize with all those glitters: gold hoops, a disco ball purse, and metallic stilettos, because Barbie's all about the bling.
5. Weird Barbie Halloween Costume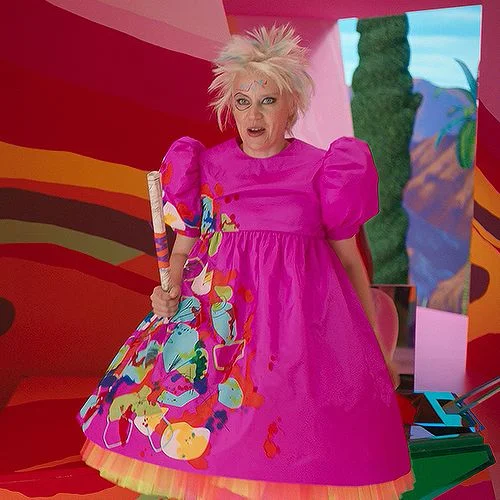 Embrace the quirkier side of Barbie by creating a Weird Barbie Halloween look that's as unique as you are. This look allows you to mix and match Barbie's most eclectic outfits. Combine different patterns, textures, and colors, and don't be afraid to go over the top with accessories.
Add some unconventional marker makeup and a choppy, spiky hairstyle to complete the look. The key to this look is to embrace Barbie's fearless fashion experimentation!
6. President Barbie Look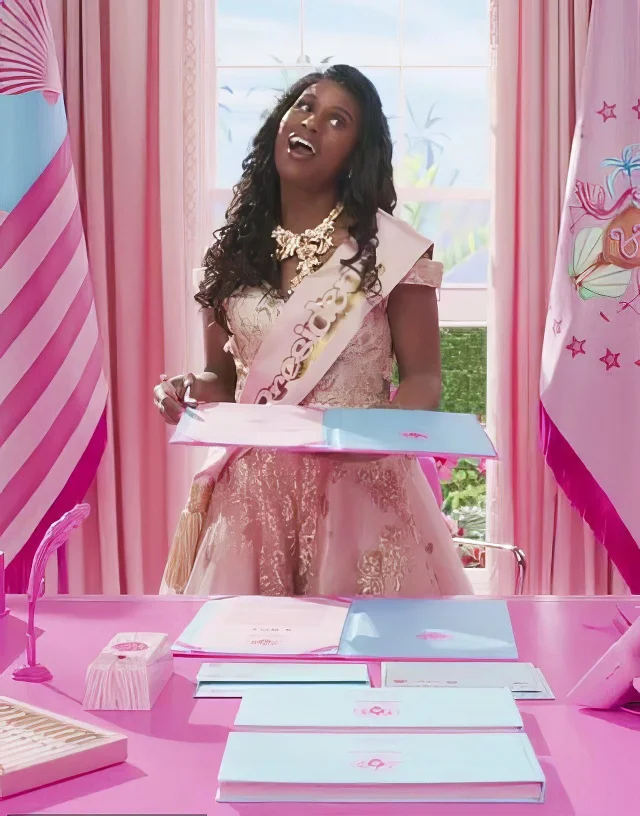 Have you all ever daydreamed about becoming President of Barbie Land? Well, let me tell you, it's not as hard as it sounds! All it takes is a shimmering gown and a presidential sash, nothing more!
Don't forget to style your hair with a sleek side part and some beautiful, soft curls. It's time to show that women can be absolutely anything we set our hearts on, even the presidency!
7. Barbie in a Box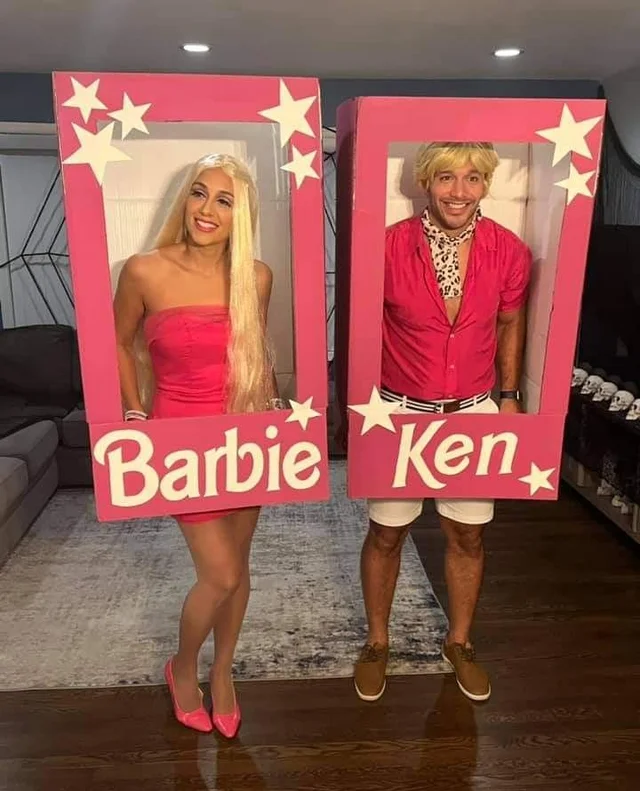 How about becoming a life-sized Barbie in a box? It's gonna be a real showstopper, I tell ya! Plus, It's easy peasy! Grab yourself a big old cardboard box, wrap it up real nice in some eye-poppin' hot pink paper, and slap on a clear plastic sheet up front to mimic them fancy packages.
Then, slip into yer best Barbie getup on the inside. Don't forget to jazz up that box with a bit of Barbie brandin', and you'll be ready to strut in and steal the show as a boxed-up Barbie doll!
8. Career Barbie Outfit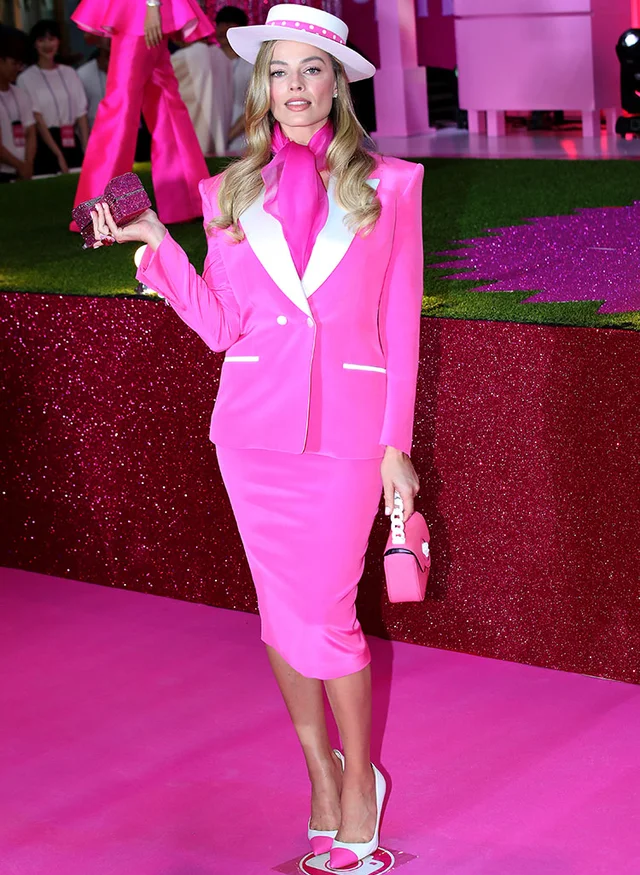 From being a doctor to an astronaut to a top-notch chef, Career Barbie sure knows how to rock that stylish and professional look.
To embody Career Barbie, choose a costume that represents your desired profession. For example, a lab coat and stethoscope for Doctor Barbie or a space suit for Astronaut Barbie.
This Barbie Halloween costume is not only fun but also a mighty powerful way to show the world you're all about chasing those dreams.
9. Mermaid Barbie Style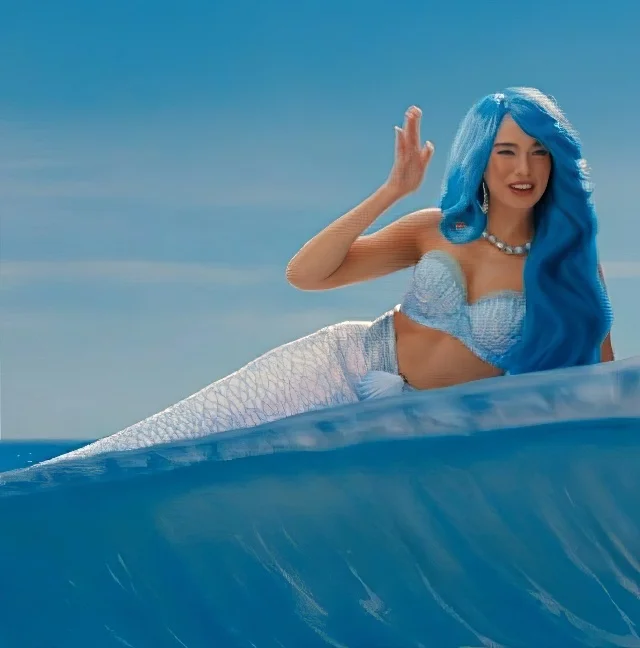 This Barbie is Dua Lipa Mermaid Barbie for Halloween ' whimsical and magical'! Start with a mermaid tail skirt in all shades of mesmerizing blue or go all out with those iridescent scales. Pair it up with a seashell bra or a chic top – the choice is yours!
If skirts aren't your thing, no worries. A gorgeous blue sequined dress with a flirty flare at the bottom will give you that timeless mermaid tail look that'll turn heads all night long. Add some shimmering makeup, seashell jewelry, and a long, flowing wig to complete the enchanting mermaid look.
10. Workout Barbie Costume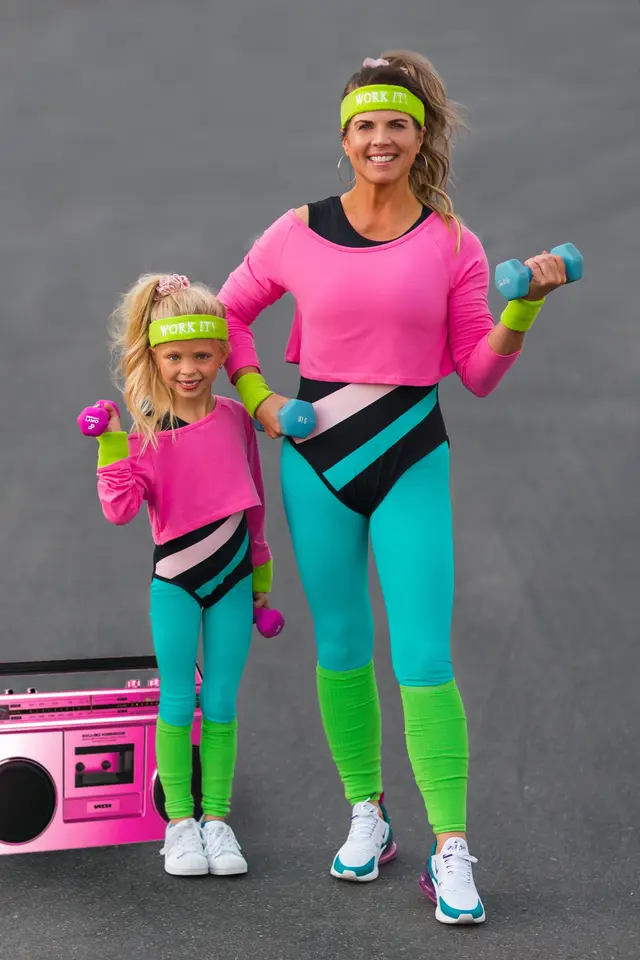 Let's take a look at an insanely great Halloween costume idea that has been rocking the Halloween game for years – the Workout Barbie look!
Think neon leggings and two-piece sets in none other than her iconic pink hue. To really nail the look, tie your hair in a high ponytail and sport accessories to capture the essence of the health-conscious Barbie.
11. Vintage Beach Barbie Dress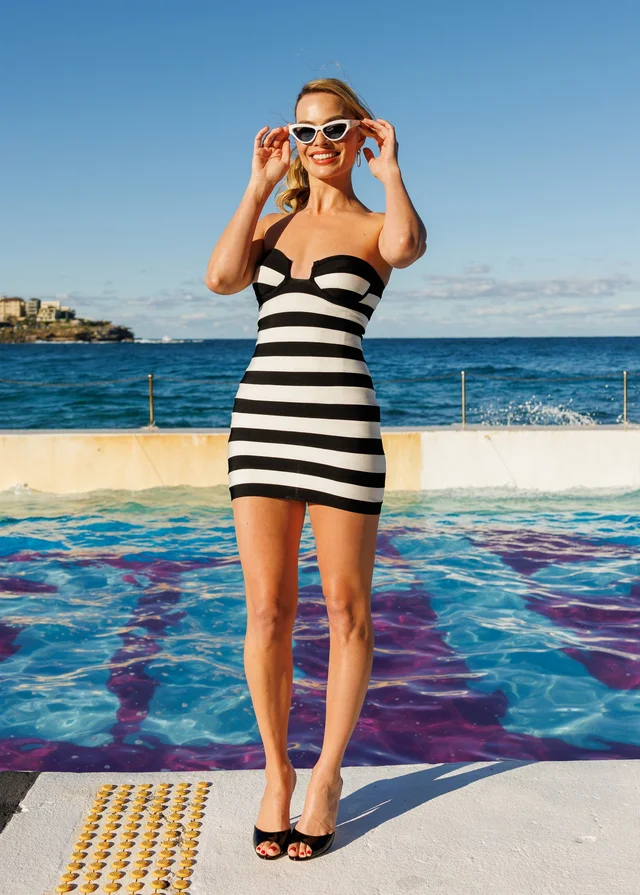 Well, y'all won't believe it, but the real game-changer, the OG doll that set it all in motion, was none other than the black-and-white maillot Barbie back in 1959!
Now, if you wanna channel that iconic Barbie vibe, all you need is a black and white striped one-piece swimsuit or a mini, a pair of white cat-eye shades, and black heels. Toss your locks into a high curly ponytail with some bangs, and swipe on a bold red lipstick, and you're good to go.
12. Enchanted Evening Barbie Gown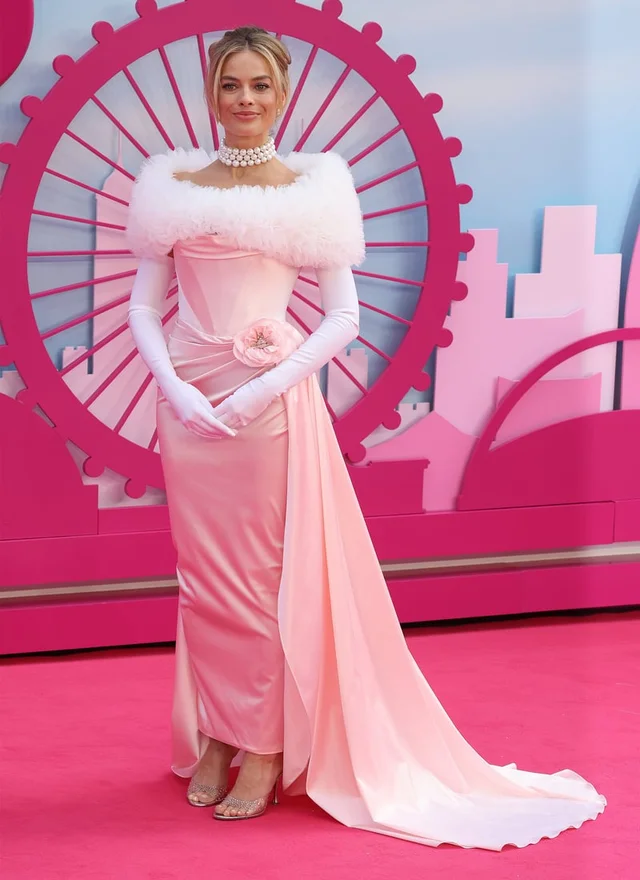 Capture the essence of glamor and sophistication in the Enchanted Evening Barbie look, which was released in 1960. At the London premiere on July 12, Robbie debuted this glamorous Vivienne Westwood number.
Now, all you need is a pink satin gown, a detachable tulle shawl, long white gloves, and a layered pearl necklace to steal hearts. Of course, don't forget the fabulous blonde updo, delicate makeup, and charming blue eyes, and you're the epitome of classic beauty.
FAQ's
What makeup looks go well with a Barbie costume?
Bold lips and bright, fun eye makeup suit a Barbie costume. Glittery, shimmery makeup can add to the doll-like effect.
What if I want to do a couples costume?
The Cowboy Ken and Barbie idea is perfect for a couples costume! Grab a cowboy costume for your partner and a coordinating cowgirl outfit for yourself. You can even accessorize together with bandanas, hats, etc.
What are some tips for styling my hair for a Barbie costume?
Big, voluminous hair is part of Barbie's iconic look. tease your hair, using voluminous wigs, doing high ponytails, and styling with soft curls or a sleek side part. Bangs and blonde hair can also help capture Barbie's classic style.
What are some of the most popular Barbie-inspired costumes for Halloween 2023?
Dream House Barbie, Cowboy Barbie, Skater Barbie, Disco Barbie, President Barbie, Mermaid Barbie, and Workout Barbie.