Eminent for their very iconic luxury items, the Italians at Gucci are positioned 31st among the World's Most Valuable Brands 2020 at this moment, with an expected worth of more than $14 billion. Patterns travel every way, yet Gucci items are timeless and never go out of style as they stand apart with their uniqueness, style, and material.
As the Gucci logo proposes, the purchasers are high society, have great taste, and have a solid monetary background. Everyone wants at least a few Gucci products in their wardrobe collection. So today, you will track down the famous Gucci products to purchase in 2022 and use forever.
Gucci Bamboo 1947 Top Handle Bag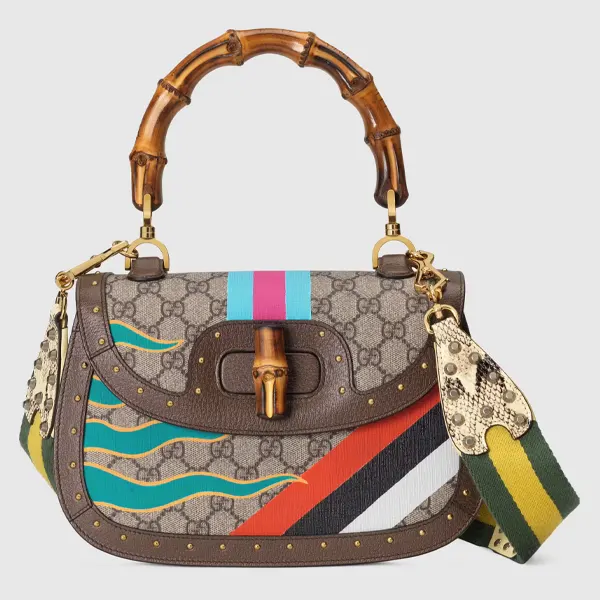 This new Gucci bag is presented in bold, neutral-colored leather, rich with a contemporary, minimalist feel. The bag includes an iconic bamboo handle and a shoulder strap that is detachable and interchangeable. I bet it gives you a chic-luxe vibe.
Gucci Tiger Women's Rhyton Sneaker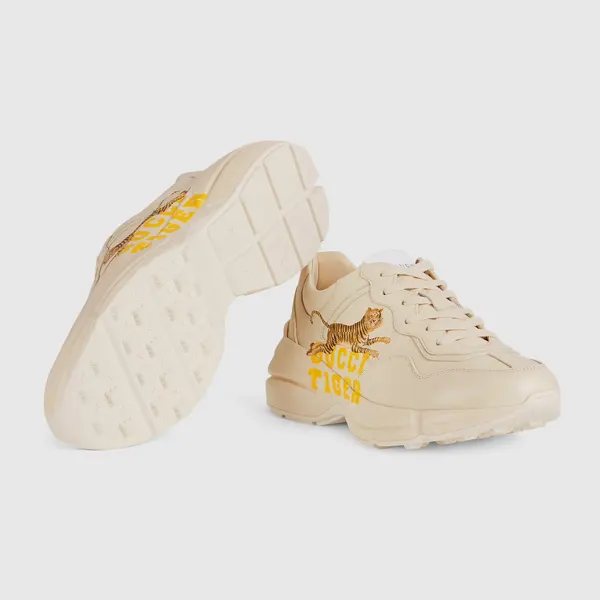 Celebrate Animal of the Year with the new range of Gucci sneakers. This pair of Rhyton sneakers features the printed motto 'Gucci Tiger,' which forms on the side of the shoe, extending from the middle of the eye to the midsole.
Crystal Embroidery Floral Lace Skirt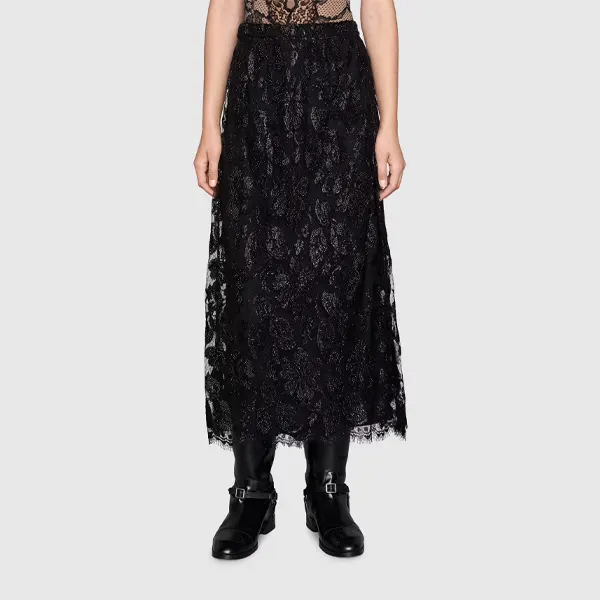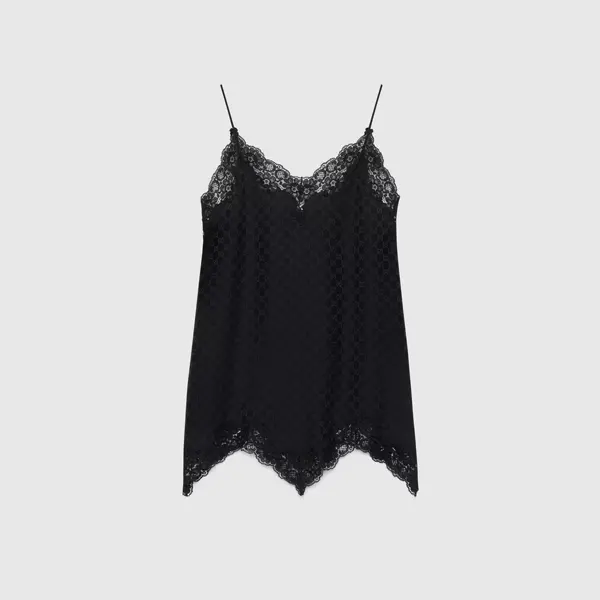 Complete your summer outfit collection with a beautiful midi skirt. This mid-length Gucci skirt is crafted from Black Lamé Flower Lace with Crystal Embroidery. Wear it with a crop top or a classic shirt for a fun summer vibe.
Women's Slide Sandal With Horsebit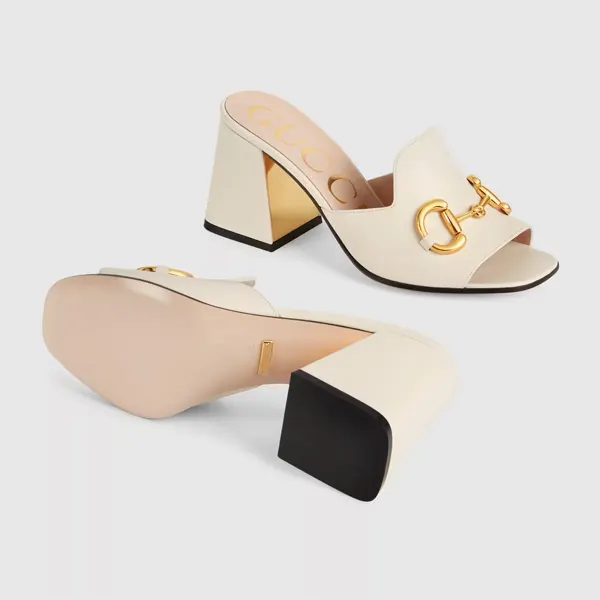 With Gucci's signature Horsebit hardware on top, these mules are undoubtedly an investment shoe. This classic detail contrasts with the pair's contemporary silhouette, creating an eye-catching look. Slide them on when you are going out for some fancy dinner or party.
Gucci Geometric Sunglasses With Crystals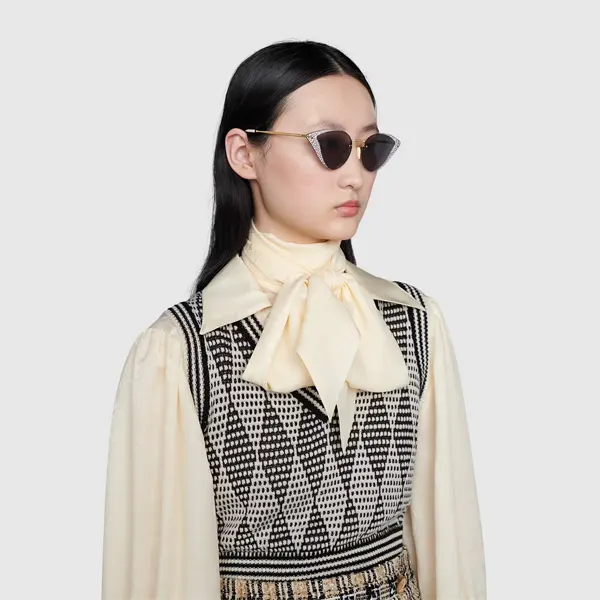 These stylish Gucci sunglasses are infused with the mighty glamor of the house, with sparkling crystals embellished at the ends of a black cat-eye frame. It will add a touch of glamor and sophistication to any of your looks.
Tiger Head Ring With Enamel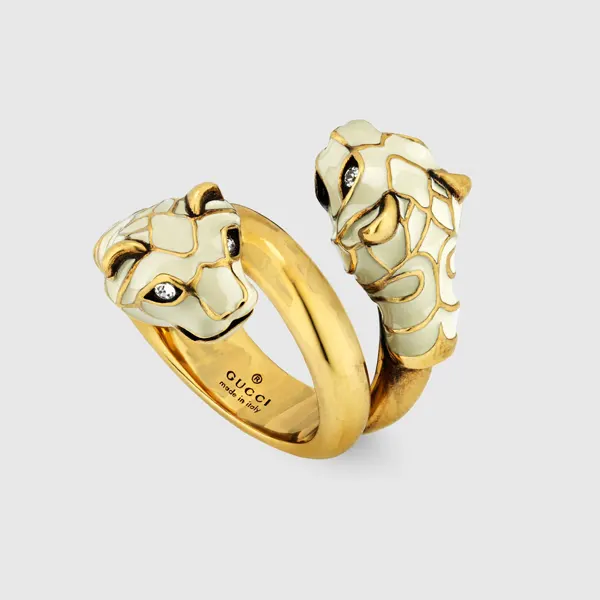 This expensive tiger head ring is a perfect choice for all ring lovers. The feline head is the defining feature of this ring, covered in ivory enamel and accented with crystal detailing.
Women's Rhyton Glitter Gucci Sneaker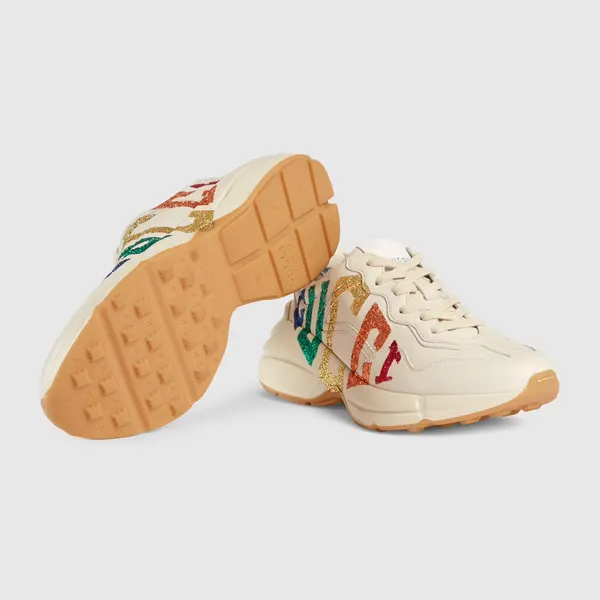 This sneaker is designed with a thick sole and heavy construction. It is reminiscent of the old-school hip-hop scene and oozes 90s influence. And the shiny Gucci game motif accentuates the edge of the shoe.WOW!
GG Marmont Matelassé Mini Bag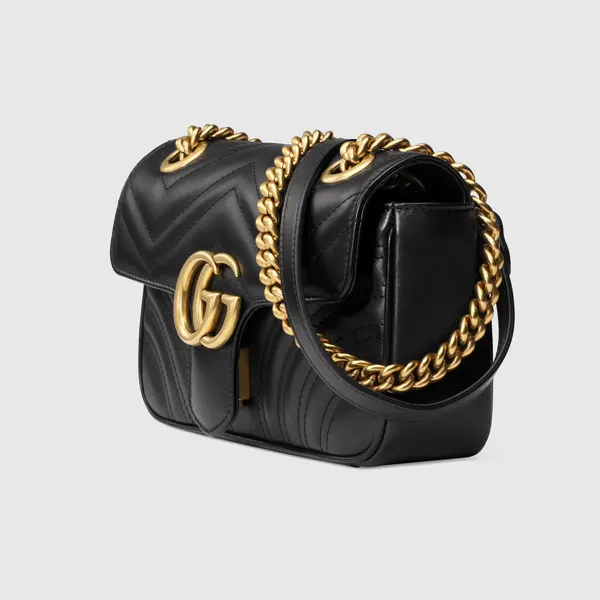 This mini GG Marmont bag has a softly structured shape, a large flap closure with Double G hardware, and a beautiful heart design on the back. This cute bag is so versatile. You can carry it however you want.
Plongé Leather Biker Jacket
A quality biker jacket is an essential staple for every wardrobe. It looks classy and easy with any outfit. This one from Gucci is presented in smooth black leather with a glossy finish, enhanced by buckle strap and zip details and vintage gold-toned hardware. You'll love it!
GG Marmont Leather Belt With Shiny Buckle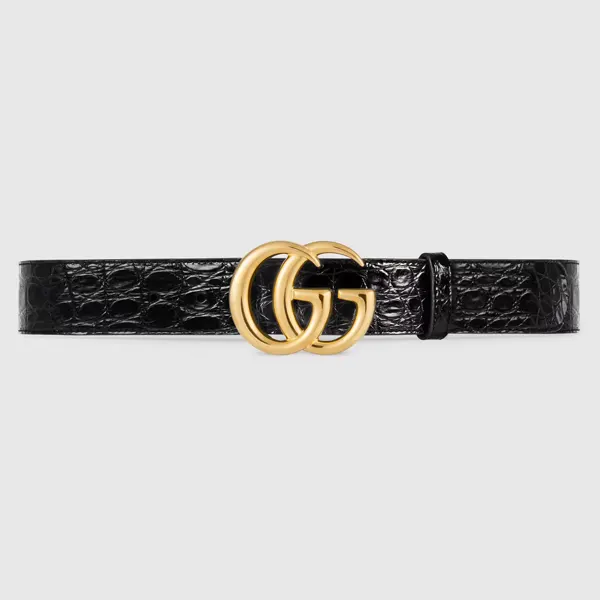 The emblematic double G leather belt in a bright gold tone helps to balance the whole outfit. Whether you pair it with shorts, a skirt, a dress, jeans, or pants, you have tons of options for styling this luxurious belt!
Women's GG Slingback Pump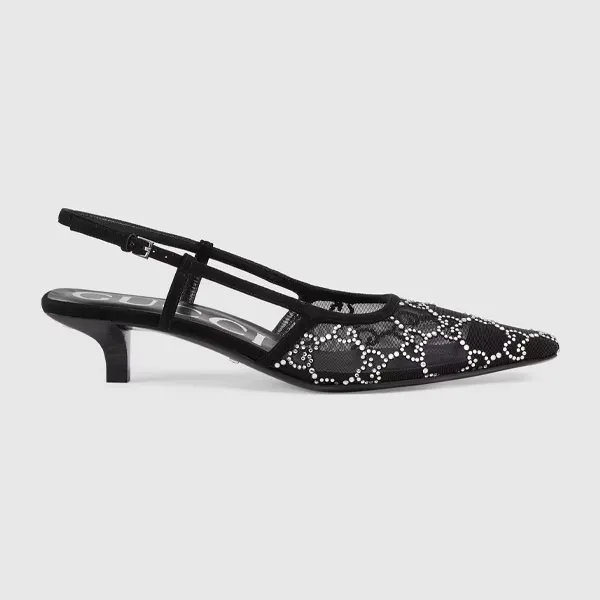 Everyone needs a good pair of classic pumps, and these are the ones you'll love. These Gucci Slingback Pumps are presented in Black Mesh and feature glamorous details like Lace, Crystal, and Sheer Fabric.
Rectangular-Frame Sunglasses
Want to upgrade your style? This chic pair of rectangular sunglasses by Gucci is retro-inspired and guaranteed to elevate your look.
Gucci 'Bee' Jewel Collection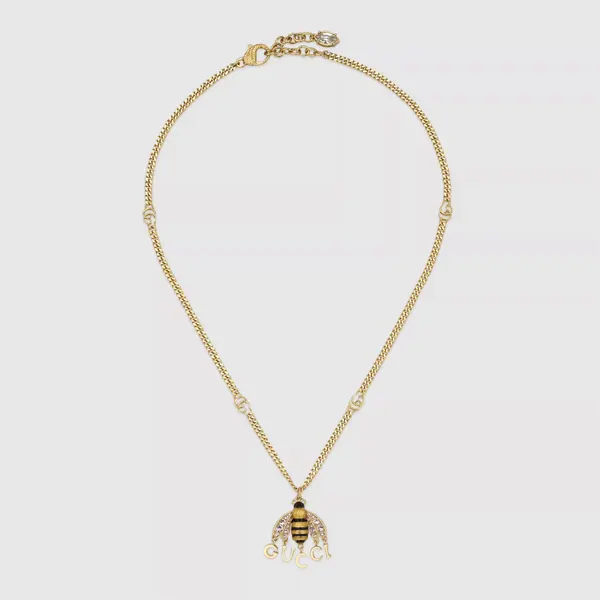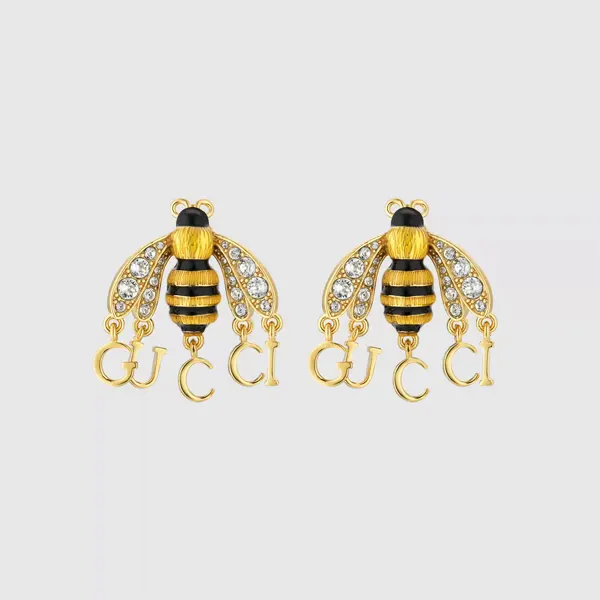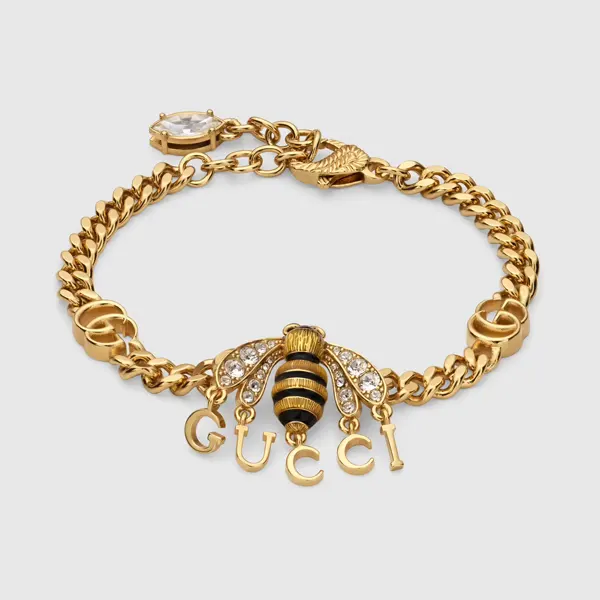 The 'Gucci' bee signature emblem adds a historical richness to each collection. A delicate gold-toned necklace and bee earrings with a bracelet instantly amp up any of your looks.
Princetown Loafer Mule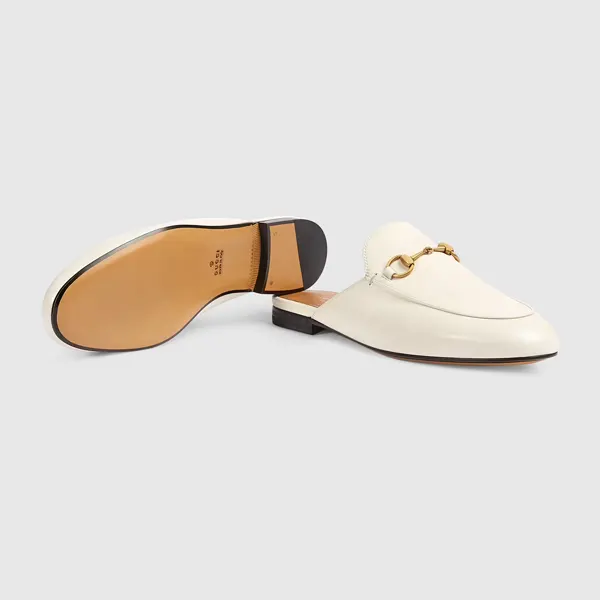 Want the perfect combination of classy and comfortable shoes? If yes, then this is just for you. This pair of sleek, slip-on mules sports a vintage-inspired style complemented by Goldtone horse-bite hardware.
Floral And Polka Dot Print Silk Scarf