The Korean beauty market gave us some of the most popular trends of all time, including sheet masks, essence, the 10-step routine, and more.
And Korean Beauty products focus more on creating smooth, brightening, and near-perfect skin while using minimal makeup. But, like all skincare, regimens, and products should be according to each person. The product which suits others may not serve you.
So we have selected some of the best-selling Korean skincare products among all Korean beauty products that you must try slowly on your skin. Maybe it is perfect for your skin.
Sulwhasoo – First Care Activating Sheet Mask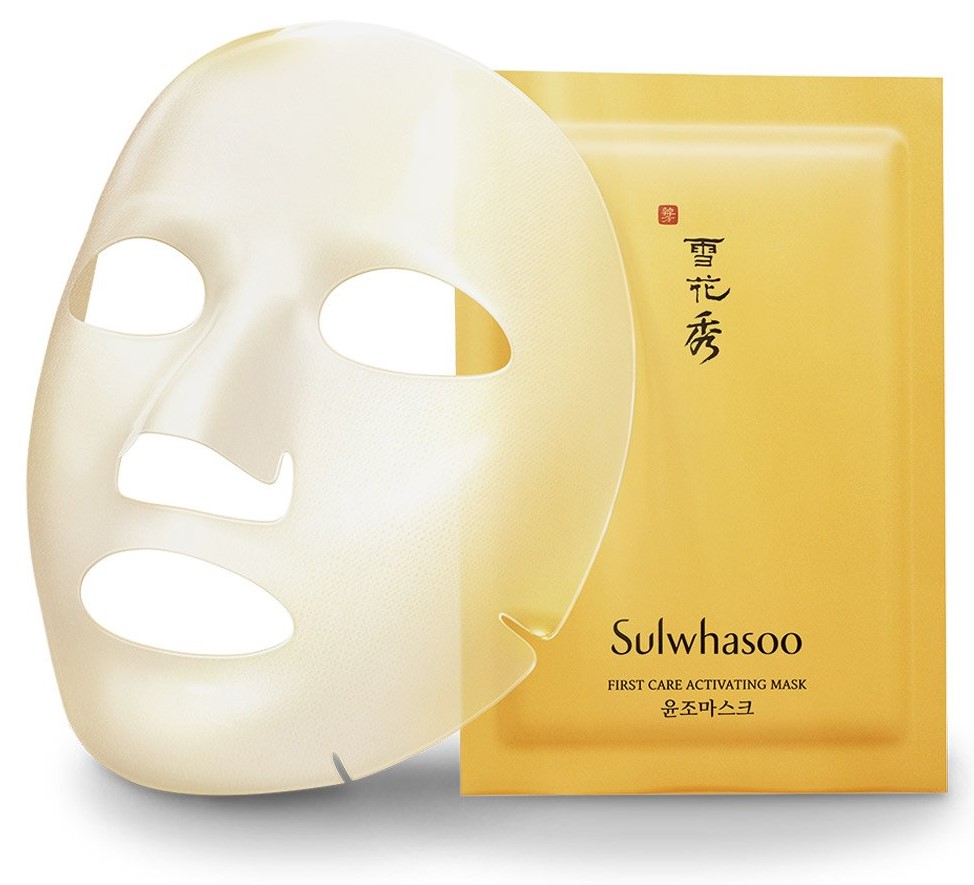 An intensive glow-boosting sheet mask that helps soothe and clear skin texture with the Micro Net Radiance Sheet generously soaked in the JAUM balancing complex, designed to help improve skin texture.
It helps improve skin balance by delivering essential ingredients with vitality, resilience, clarity, regeneration, and nourishment.
After cleansing, place the mask on your face and leave it on to absorb for 10~20 minutes. Gently tap your face after taking the mask off to help the remaining content absorb into the skin.
Etude House – Baking Powder Pore Cleansing Foam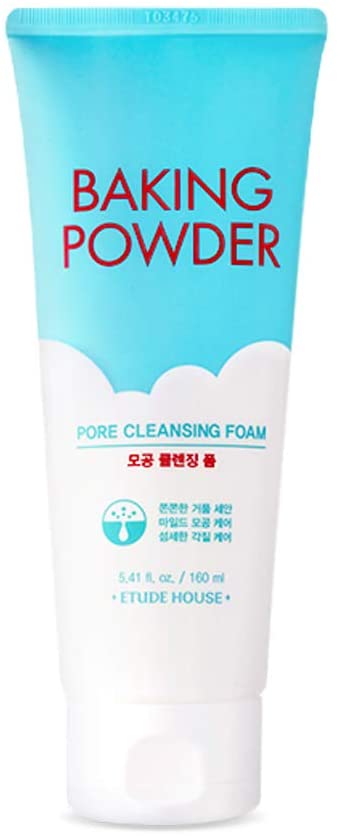 Slime skin exfoliating scrub for improving the natural effect- Refreshing Deep Pore Cleansing in deep. Three in one multi-deep cleansing foam that cleanses Makeup, Skin wastes, and Suncream all together. 
Wet face and dispense a small amount onto hands. Lather and apply foam to the face, gently massaging the entire area. Wash and rinse thoroughly with warm water.
BANILA CO – Clean It Zero Purifying Cleansing Balm
Get nourishing hydration, and a relaxing cleanse all at once. Scoop out the luxurious balm with the included spatula and apply it all over the face. It's even gentle enough to remove stubborn eye makeup.
Cosrx – One Step  Original Clear Pads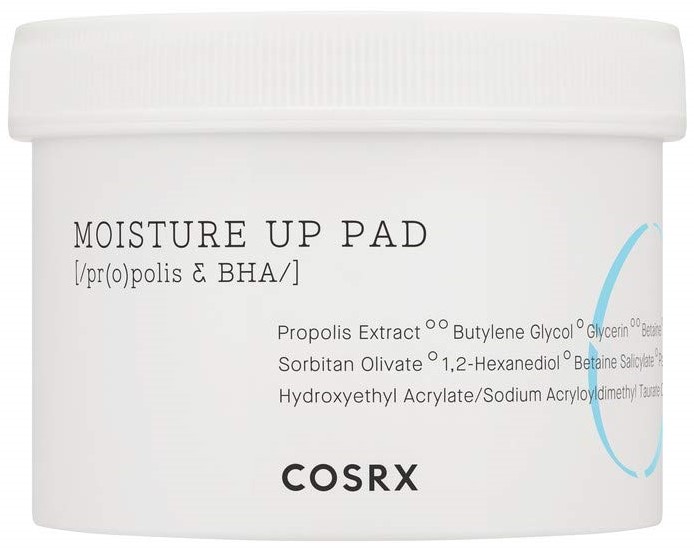 This facial toner gently wipes out excess oil and keeps the complexion clear, refined, and well-balanced. Wipe a pad across the face and neck after cleansing. Use once or twice a day. 
Innisfree – Intensive Hydrating Serum

Don't let this small bottle fool you—it's packing a powerful punch of Jeju green tea that essentially creates a layer of protection over your skin. All it takes is one pump for the product to work its magic on your complexion.
Laneige – Cream Skin Toner & Moisturizer
Streamline your beauty routine with the newest KOREAN-beauty trend. It combines toner and moisturizer, offering lightweight hydration that doesn't feel heavy on the skin.
This one is packed with amino acids to boost the skin's barrier. Shake the product onto your hands and lightly pat it into the skin.
Then I Met You – Living Cleansing Balm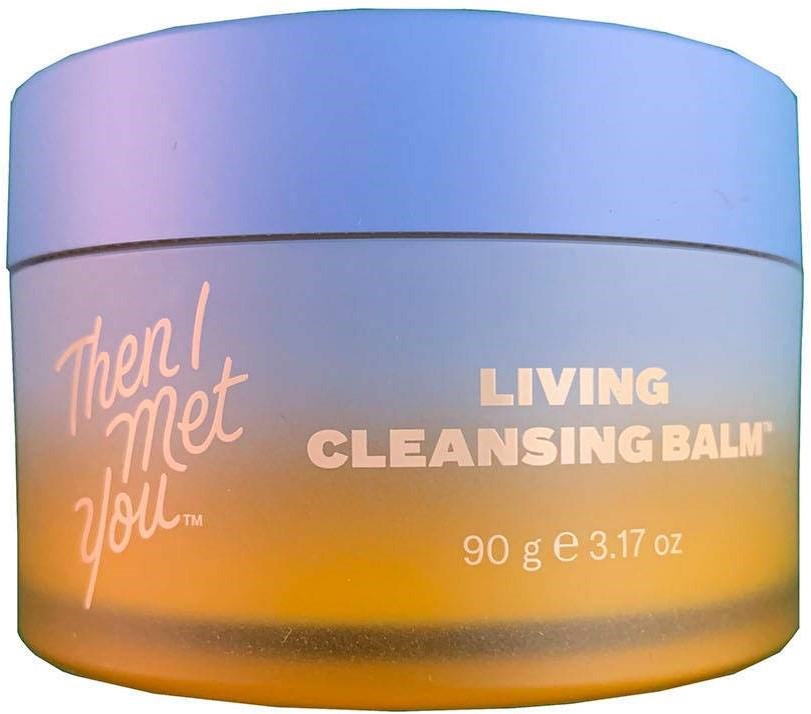 It helps in soothing the skin and protects the lipid barrier. What starts as a balm quickly turns into an oil as you massage it into your skin.
The thick and powerful formula melts makeup and debris with ingredients like vitamin E and olive oil. Add warm water to emulsify the product and wash it off.
Laneige – Water Sleeping Mask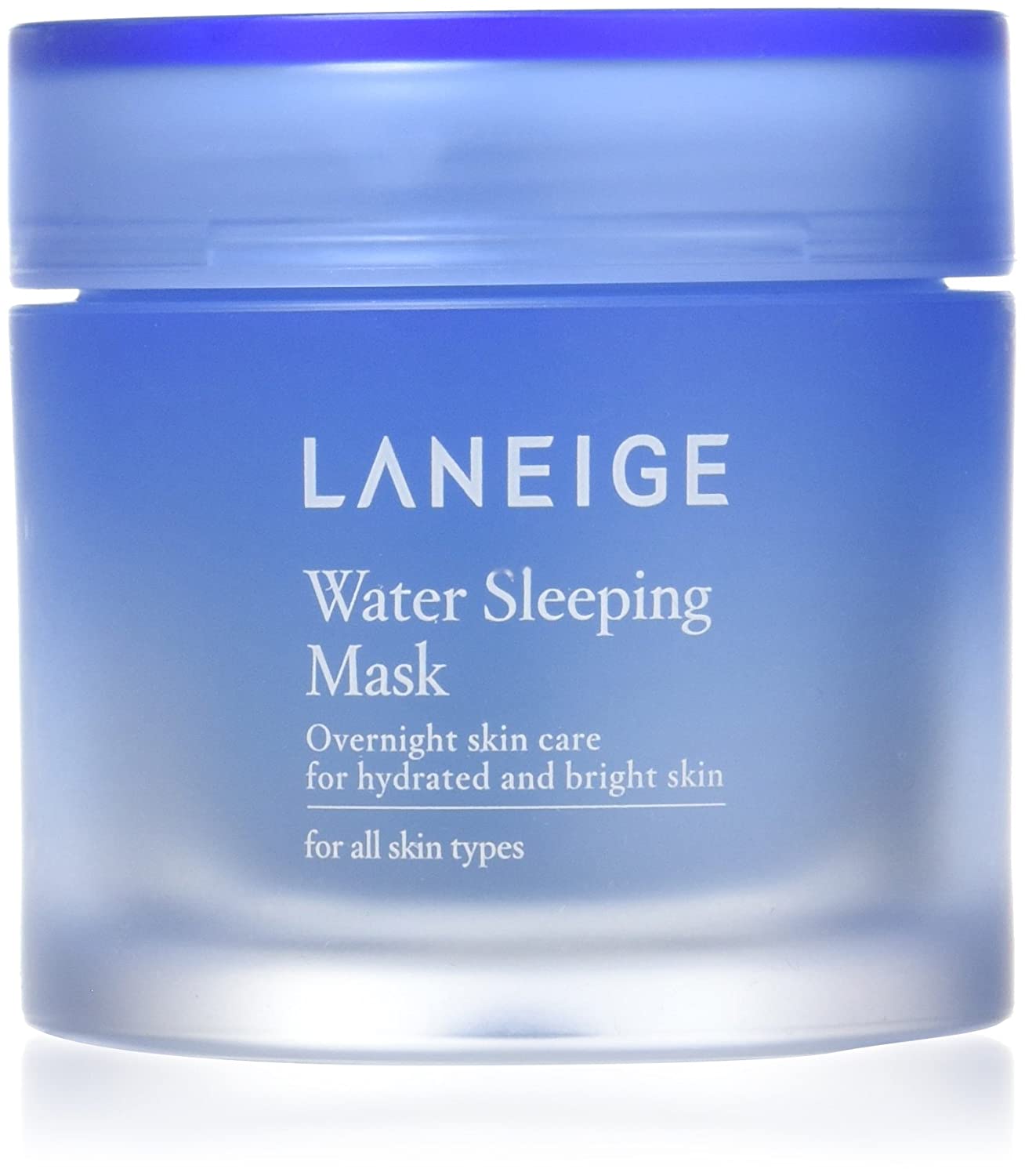 With a cooling gel texture, this light overnight mask is just what's needed after a long day. As the last step in your nighttime skincare routine, your skin will quickly drink it up before bed. Plus, the formula will deliver significant moisture throughout the night.
Neogen Bio-Peel Gauze Peeling in Lemon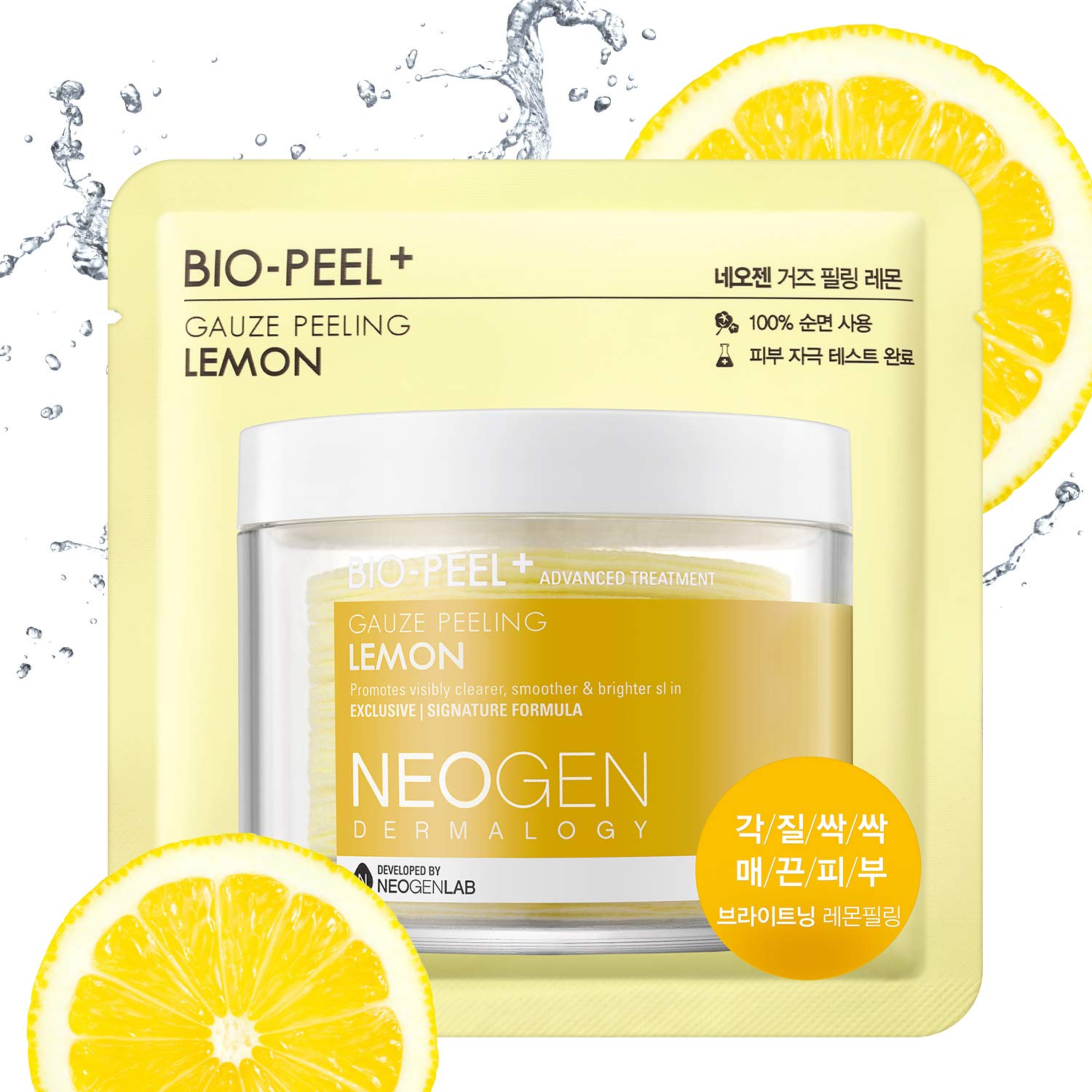 Hate to choose between a physical and chemical exfoliation? With these exfoliating pads, you don't have to. Lactic and glycolic acids provide the chemical exfoliation, while the innovative 3-layer pad delivers the physical component. It is the Best Exfoliating Pads for the Brightest, Glowiest Skin Ever.
Laneige – Lip Sleeping Mask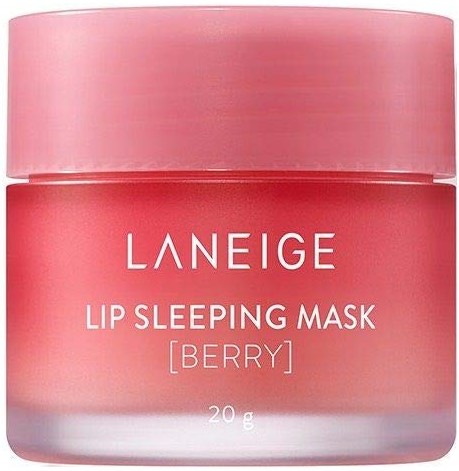 This lip mask gently melts dead skin cells leaving lips moist and supple the following day. Apply generously and leave on overnight. Gently wipe off remains the next day.
Nature Republic – Soothing & Moisture Aloe Vera Gel
If you have skin issues, this aloe vera gel from the Nature Republic is excellent. It helps your skin to stay hydrated, especially during summer.
Multiple-use you can use it as a facial mask, eye mask, hair mask, overnight sleep mask, and so on. Developed with organic Aloe Vera, it gives you a wonderfully silky texture. It can balance the moisture problems perfectly, and you won't feel greasy.
Pyunkang Yul – Essence Toner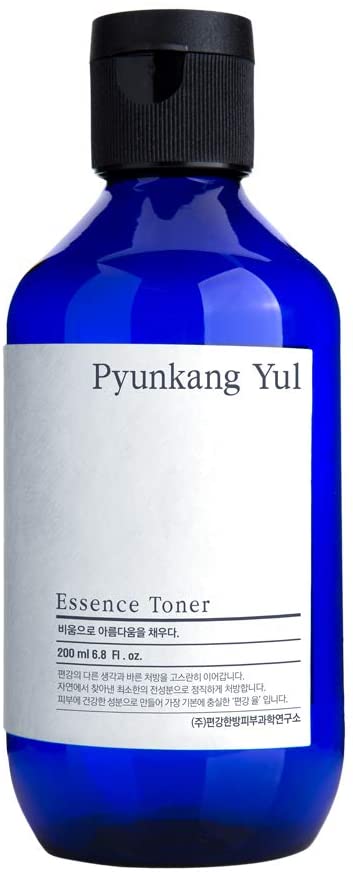 It contains 91.3% Milk Vetch Root Extract to re-energize and replenish your skin and provide intense hydration. A viscous, dense texture that absorbs quickly into the skin for a dewy yet smooth and clean finish.
Simply patting your skin will result in a gummy sensation in which the skin will react with a high level of elasticity!
Neogen – Real Ferment Micro Serum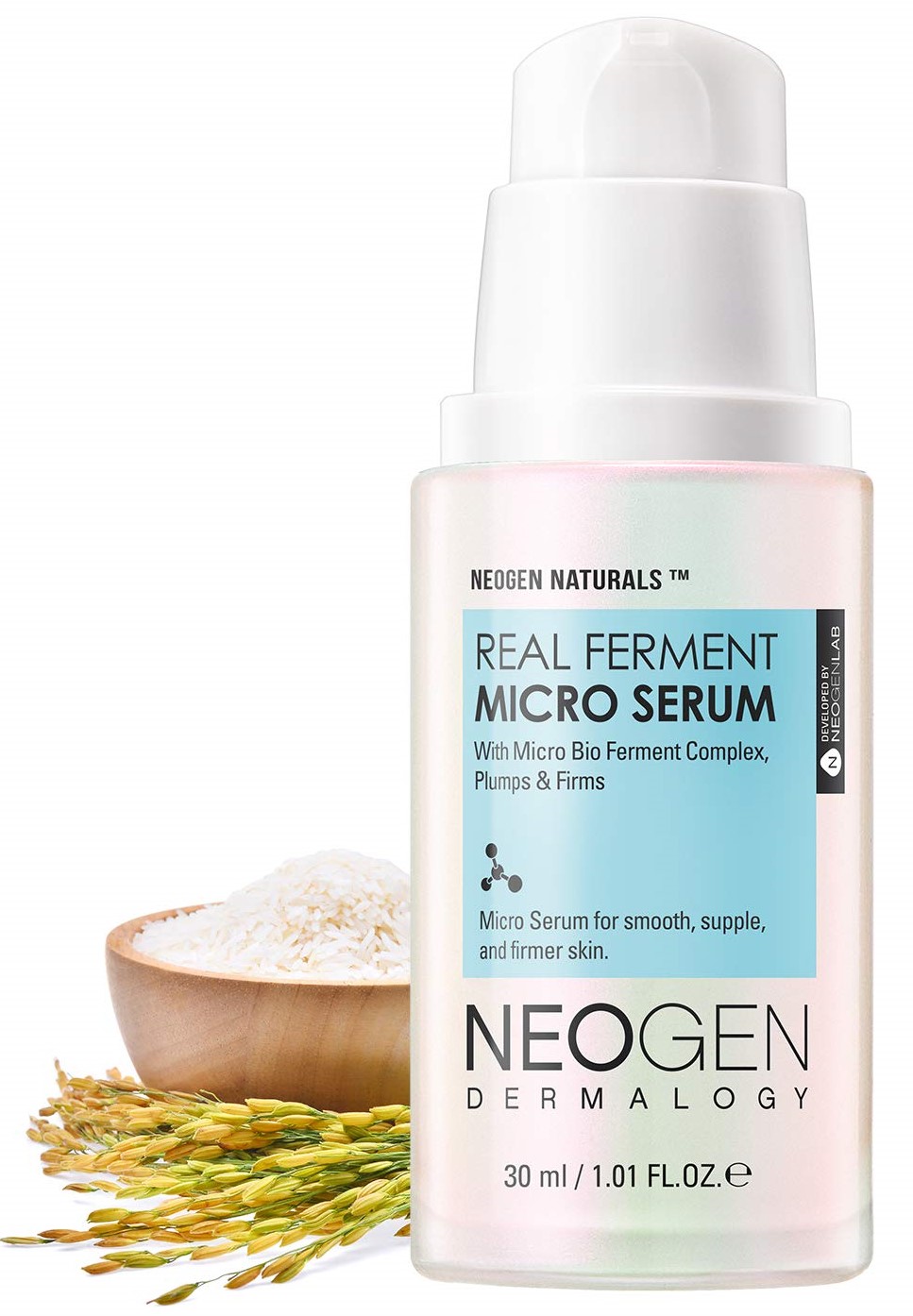 The micro serum delivers a concentrated boost of nutrients and antioxidants to the skin. With a formula that includes 61% fermented ingredients, this gel-like serum instantly absorbs it into the skin and infuses it with elasticity-improving Bifida ferment lysate and saccharomyces ferment filtrate.
The addition of Betula alba juice provides antioxidant benefits while rice ferment filtrate brightens the complexion and balances oil production. You can achieve brighter, smoother, and firmer "honey skin" with this hard-working serum. 
Some By Mi – Aha Bha Pha 30 Days Miracle Serum 
Take a moderate amount and apply it to the face after toning. It makes skin more radiant, cares for pores, brightens skin, and gives deep moisture.
AHA, BHA, and PHA are excellent at working as effective exfoliators and skin cleaners. It contains Tea Tree 10,000 PPM with low stimuli and effectively removes the dead skin cells.
Mizon Snail Repair Eye Cream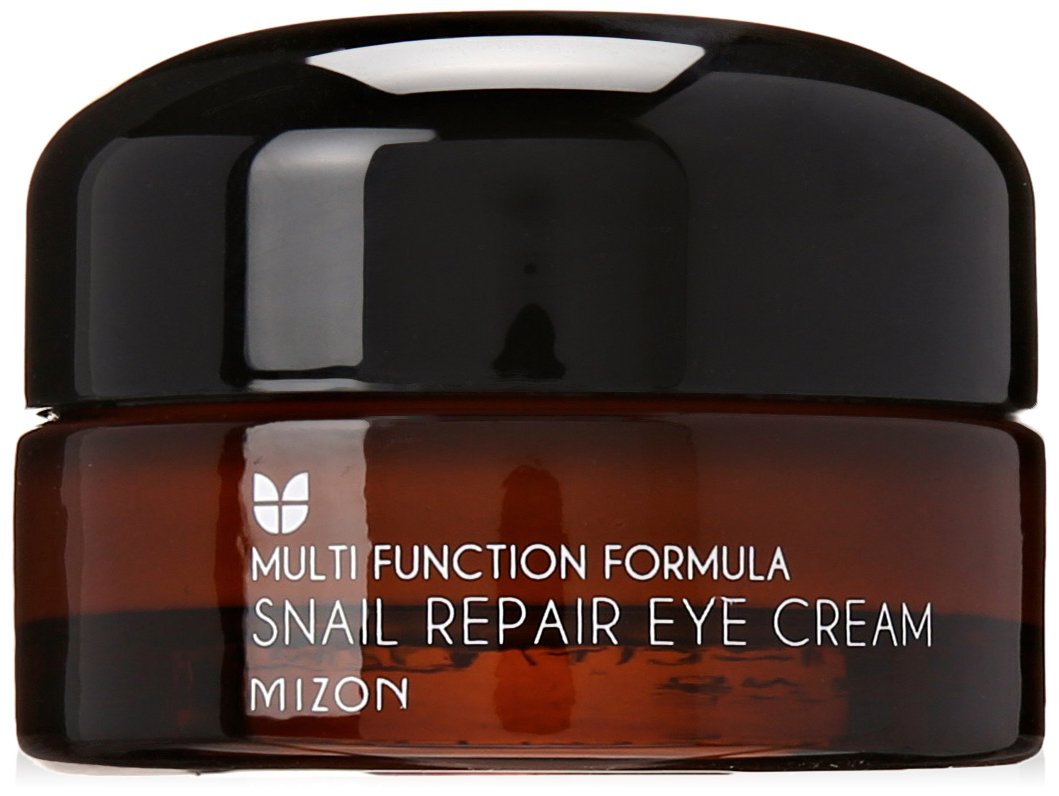 It contains 80% of snail mucus filtrate that brightens skin, regenerates skin, and provides dark circles and wrinkle care around the eyes. Dab a small amount around the eyes until absorbed.
Dear Klairs – Freshly Juiced Vitamin Drop

Do not stress over dull skin tone and enlarged pores. This Freshly Juiced Vitamin Drop energizes and rejuvenates your skin with the power of pure Vitamin C. This innovative multi-solution, non-irritating formula revitalizes and maintains, and transforms your skin!
Innisfree – Jeju Cherry Blossom Jelly Cream
A clear gel cream delivers abundant hydration to dry and dull skin for a moist and revitalized look. Apply onto face and neck after lotion, then gently pat for better absorption.
Skinfood – Black Sugar Mask Wash Off
It helps in increasing the absorption of primary skincare products by exfoliating. After cleansing, massage gently into damp skin, mix with water and apply for 10-15 minutes, then rinse with lukewarm water.
Avoid applying around the eyes and lips. This one-step application for scrubbing and massaging that contains plant oil and rice wine leaves your skin rejuvenated, smooth, and straightforward.
Skinfood – Black Sugar Perfect First Serum

This essential serum contains 30% rich Black Sugar extract for deeply hydrated skin with refined luster. Light yet rich water essence texture provides deep hydration and quick absorption.
Create a smoother, clearer complexion with a combination of Black Sugar, Galactomyces, and Cheongju, a traditional Korean wine. Just dispense a moderate amount onto the palm, gently spread over, and dap onto the face.
Skinfood – Premium Lettuce & Cucumber Watery Essence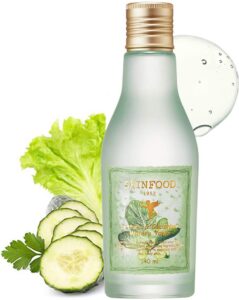 This essence improves the skin's barrier and activates its ability to retain moisture. After cleansing and toning, dispense onto the palm to naturally hydrate skin for a soft and bright complexion.
Etude House – Moistfull Collagen Emulsion
It is a long-lasting moist collagen cream enriched with super collagen water for a plump jelly skin texture. The small particles of the incredible collagen and Baobab water in the Moistfull Collagen Emulsion endlessly provide moisture and leave your skin dewy and bouncy like jelly.
Moistfull Collagen Emulsion has a light but firm texture that adheres all the moisture and nutrients onto the skin. After applying toner or essence, apply an appropriate amount to the face and press gently into the face for better absorption.
Son & Park – Beauty Water

This multi-tasking toner and cleansing water has quickly become a cult favorite. It is not just a cleanser, but it mildly exfoliates with papaya extract to help sweep away dead skin cells and with witch hazel water's calming benefit.
It helps to reveal a brighter skin tone and smoother texture. It creates a clean base for the next steps in your skincare and makeup routine.
Missha Time Revolution – Night Repair Probio Ampoule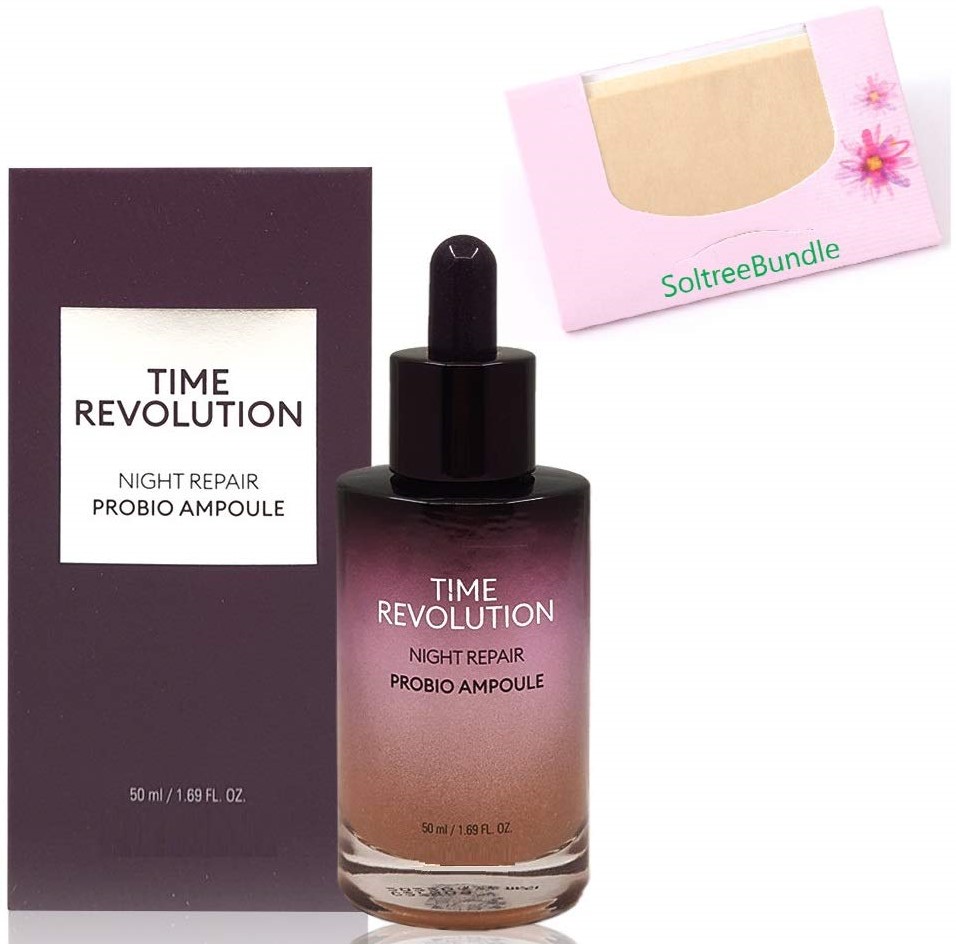 This ampoule contains probiotic components with different effects that provide energy to the affected areas to improve the skin into healthy, lively, and transparent skin. It helps in reducing aging and demonstrates skin improvement after sleep deprivation.
Glow Recipe – Watermelon Glow Sleeping Mask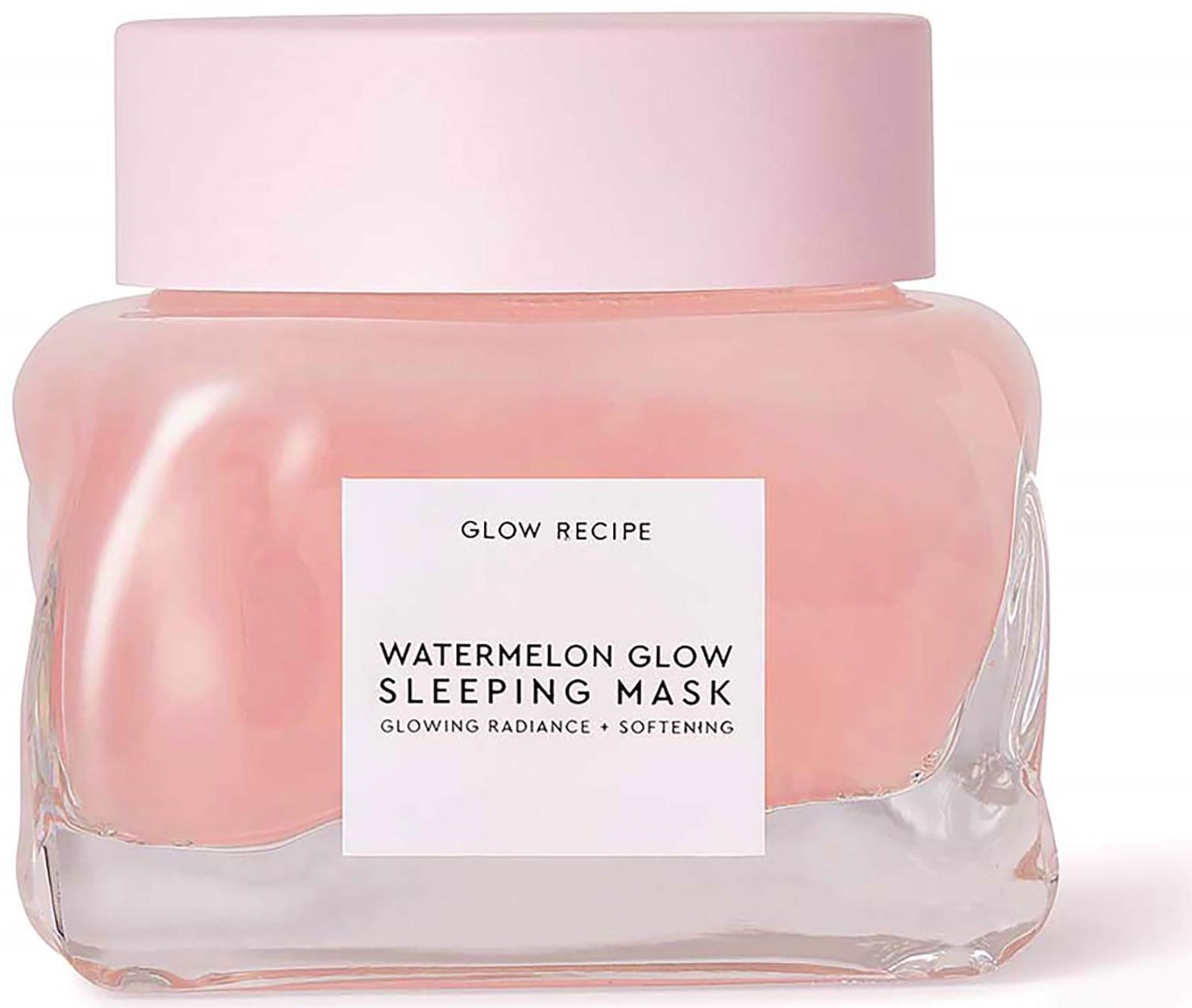 This Watermelon Glow Sleeping Mask is a luxuriously bouncy, breathable sleeping mask that smoothes and perfects skin overnight.
This pillow-proof formula acts as a radiance-boosting hyaluronic acid face mask, formulated with soothing, amino-acid rich Watermelon Extract, hydrating Hyaluronic Acid, and pore refining AHAs that work. At the same time, you sleep to exfoliate and clarify gently.
Peach & Lily – Skin Refining Serum
Go makeup and filter-free with this 'super juice' serum, which delivers everything you need for picture-perfect skin. Expertly blended with potent earth-born and high-tech beautifying ingredients, you'll uncover skin that is poreless, translucent, and luminous like a pane of glass.
Silky, weightless, and instantly-absorbing serum helps to hydrate, calm, brighten and firm and deliver more dramatic results with continued use.