Finally, the cool breeze and drizzling raindrops have welcomed the monsoon. Monsoon has knocked in every city to relieve us from that scorching heat.
Those drizzling rain and hot tea and pakoras.WOW, what a moment! But it's all good as long as we are inside our home. Getting out this season is very challenging bcoz of those mud puddles and drenched footwear.
So, today we share some practical monsoon fashion tips and styles to beat this gloomy monsoon and look comfortable, chic, and stylish.
Beat Gloominess With Floral Prints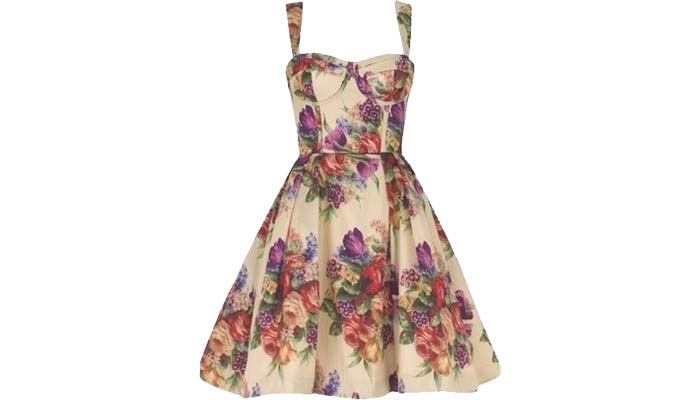 Do you know that as much as floral print is a favorite choice for spring and summer outfits, it looks equally lovely in the other season too?
This time bid goodbye to the dark and gloomy monsoons by wearing your favorite floral print outfits. Floral prints are super popular right now and are one of the best ways to uplift and brighten up your dull mood.
You can wear floral print on dresses, shorts, skirts, tops, etc., to cheer up the gloomy rainy day.
Choose Right Fabric
Often we resort to denim jeans and denim jackets to make a style statement. But denim is not a suitable fabric for monsoon season as it is a very thick fabric and takes a long time to dry after getting wet in the rain.
And wearing wet clothes for a long time increases the chances of getting skin infections. Instead of denim or any other heavy fabric, you should choose light materials for monsoon-like chiffon, cotton, muslin, and so on.
These fabrics are super comfortable for the monsoons, as it soaks sweat well in humid weather and dries off quickly. Along with comfort, these fabrics also look fabulous in this weather.
Bye-Bye Pastels
It would help if you forgot all your lovely pastel summer outfits during the monsoon season as they are not made for the rainy season. Go for darker colors like grey, brown, and dark blue to hide water and mud stains.
Jazz up your dark outfits with bright-vibrant colored layers to grab the fashion spotlight in the gloomy monsoon.
Go for Short Dresses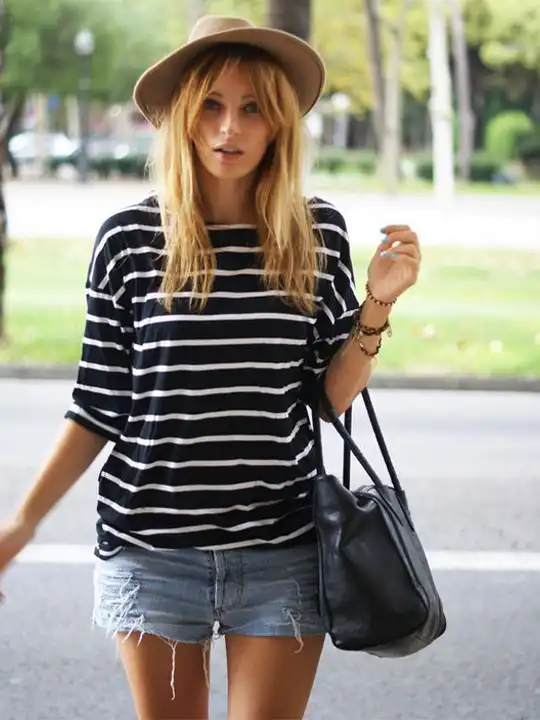 Knee-length outfits are not just comfortable but elegant too in monsoon. It saves your clothes from getting spoiled by the mud splashes from the rain.
Keep in mind that wear clothes a little loose as excessively fitted dress makes you uncomfortable during rain. You can wear shorts, rompers, short-dungarees, cropped pants for a cute and playboy look.
Or you can go for maxi dresses, short skirts, frocks for a more feminine and pretty look. Team up your outfits with funky accessories to get an incredible look for the season.
Avoid 'Whites'
It is entirely 'no' to wear white tops and bottoms in monsoon season. Such outfits look cool in summers, but they will become utterly transparent on getting wet in the monsoon.
Moreover, when you walk down the street, even small spots of dirt or mud sprayed on your clothes will be seen as glowing bulbs.
Put Your Leather Aside
It would be a wise decision to pack all your leather items in your wardrobe during the monsoon season. Whether your leather shoes or bag get accidentally soaked, the fungus gets around and spoils it.
Another problem arises when the leather dries out. When leather gets wet, leather oils bind to water molecules.
As the water dries and evaporates, the leather loses its natural oils, causing it to lose its quality and become fragile.
Go Relaxed With Open Footwear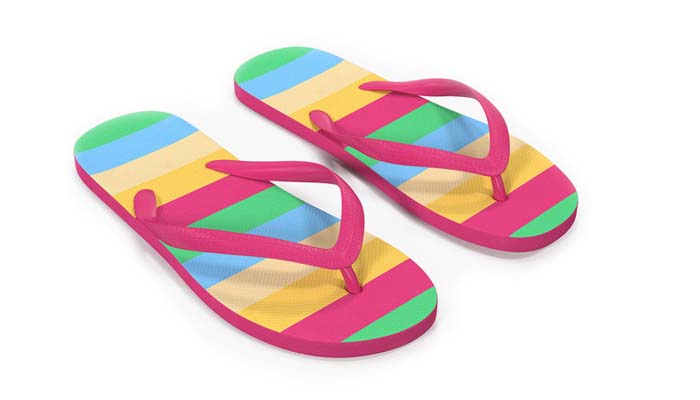 In the monsoon season, one must go for open footwear that does not collect water, whereas you should avoid shoes and other water-absorbing footwear.
Flip flops are the best option for monsoon. They are made of rubber and or plastic, repel water, and, thereby, will keep your feet dry. Crocks, gumboots, sandals are the other options you can wear in the monsoon season.
You should avoid shoes in the monsoon, but if you have to wear shoes in any condition, you must wear comfortable socks as a barrier between the skin and the wet shoes.
Pop up With a Cool Scarf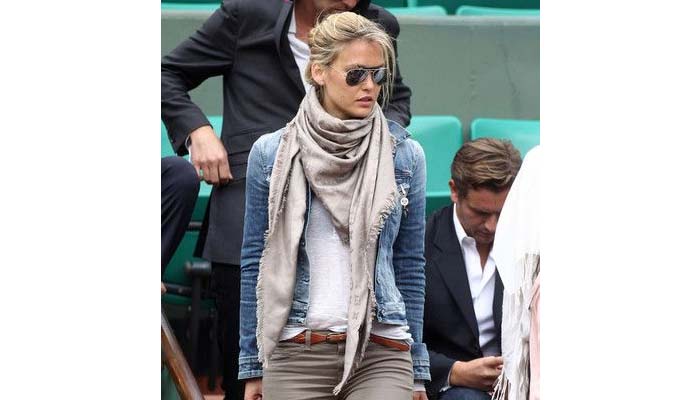 A bright-colored, printed scarf brightens up your mood on a gloomy rainy day. It will also help protect your hair if you are stuck in the rainfall without an umbrella.
Go for cotton, mulmul, and chiffon scarves as these fabrics are comfortable, chic, easy to carry while also ensuring a cool look.
Carry a Big Waterproof Bag
Monsoon is not the time to flaunt your stylish leather handbags as the rain might damage them. Also, avoid carrying your small clutches as there are many essentials to take for rainy seasons, and they are of no use just because of this.
A big waterproof PVC tote bag will prove to be your best friend during the rainy season as they are spacious enough to hold all your belongings and keep them dry.
Whether it is your precious phone and cash or your umbrella and makeup, it is excellent for everything. Along with this, accessories look stylish too.
Don't Forget to Carry Your Umbrella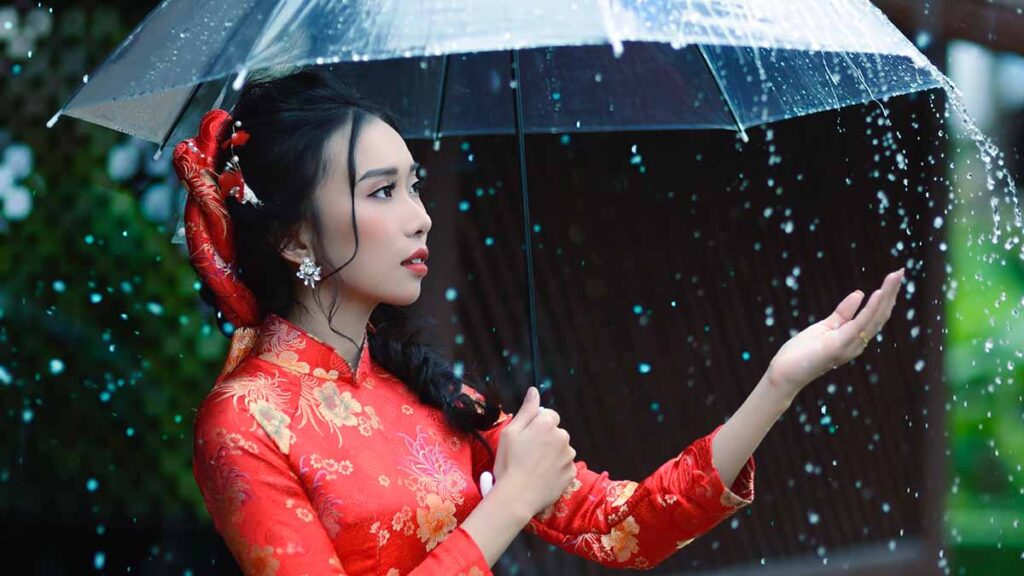 How can one forget the umbrella during the monsoon season? Sometimes sunshine, rain, and umbrella play a crucial role in this season.
It also looks quite attractive in the fashion world as it protects us from rain and harmful UV rays—jazz up your look and mood with a vibrant colors umbrella in this gloomy weather.
FAQ's
How can I look stylish in monsoon?

Cute rompers, short dresses, shorts, half-jumpsuits, knee-length skirts are some of the best picks in monsoon to look stylish and stay safe from the muddy puddles.
An elegant trench coat and a trendy pair of boots can instantly put spirit into your rainy-day outfit. If possible, go for bright neon colors as vibrancy is the key to beating gloominess in monsoon.

Should you wear jeans in the rain?

Nope, jeans aren't a good option for the monsoon season. The fabric of the jeans is too thick and takes longer to dry if soaked in heavy rainfall.
And wearing wet clothes for a long time will make you uncomfortable and prone to bacterial infections.

Can I wear high heels when it is raining?

Of course, you can wear heels when it rains but be careful because high heels on slippery wet surfaces are a recipe for a bent or broken ankle.
So make sure your heels are rubber-soled. If you have leather heels, either a boot or a shoe, it is not advisable to get them too wet. They can be damaged by water.

Which fabric is best for the rainy season?

In the rainy season, pick light fabrics like chiffon, cotton, polyester muslin, etc. These fabrics are not only comfortable but also dries off quickly too. Along with comfort, these fabrics also look incredible in this weather.

It can rain boots be worn all day?

Definitely yes, If you find a comfortable pair of rain boots, then you can wear them all day long.