Everyone is naturally beautiful. But due to today's busy life, we cannot give time to ourselves and spoil our natural beauty.
And its result is that we take the help of chemicals in the affair to make ourselves look beautiful from others.
When the makeup stays on your skin for long durations and too frequently, it can harm the skin's natural texture.
But don't worry, if you are still starting to eat well, exercise, and follow these simple steps, you will get your clear natural skin back, and you don't need to make up daily.
What does it mean to be naturally Beautiful?
Natural beauty is the thing that is beautiful by birth or not made or caused by people. Naturally beautiful women are the ones with attractive features and look attractive naturally without any makeup.
It means her lips are beautiful without any lipstick. Her eyes are beautiful without any eye makeup, and she doesn't need chemical treatments and eye-catching outfits.
Is natural beauty more attractive?
Of course, Yes, there's nothing more attractive than a fresh, natural face on a woman. A bare, natural look not only allows your authenticity to shine through, but it's also the best thing you can carry around.
How to look naturally beautiful without makeup?
To make yourself look the best and be confident with your natural beauty, here are a few ways to enhance your inner beauty. It's all about suitably perfecting your natural skin.
Stay hydrated
Hydrating your body is the best way to naturally hydrate your skin and get glowing skin. No matter how many miracle products you apply, if you're not drinking enough water, your skin is dehydrated, it can appear flaky, dull, and dry.
It is recommended that you drink at least eight glasses of water every day or follow Japanese water therapy. Your body may require more, depending on your daily activities and weight.
Another way to consume water is to make a yummy detox drink for you. It improves skin's overall health and thus makes its texture smooth and complexion better and brighter too.
Switch to healthy food
What you eat can have a direct impact on how you look. Girls with that pretty natural glow are not just bcoz of the topical products they apply.
The truth is that the key to maintaining a healthy complexion doesn't come from a bottle. The antioxidant-rich ingredients promote optimal skin metabolism and defense against stress for makeup-free glowing skin.
So, make sure you take a diet bursting with antioxidants, vitamins, and minerals for a healthy, dewy skin complexion.
Exercise regularly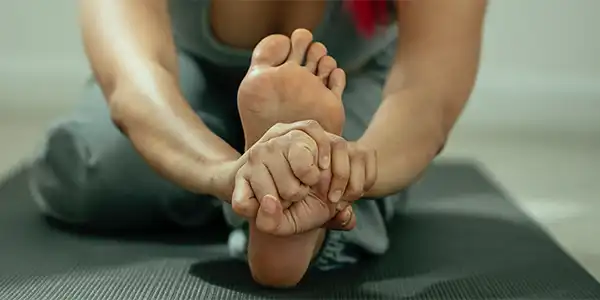 According to the American Academy of Dermatology, moderate exercise can improve circulation and boost the immune system. As a result, you may experience more naturally beautiful skin.
In addition, the sweat released while exercise can help lessen breakouts by flushing out clogged pores. Sweat will also help the skin look moisturized and dewy, which may be seen as improving its appearance.
Stick to daily CTM routine
A healthy skin care regime comprises three primary steps—cleansing, toning, and moisturizing—popularly known as the CTM ritual in the beauty-conscious world. A C-T-M routine tailored to your skin type will keep it looking healthy and prevent breakouts.
Try homemade remedy for glowing skin
Can there be something like a face mask that is easy to make, fun to apply, and are great at delivering.
The mask creates a film that helps to hydrate, moisturize, dry, or exfoliate the skin depending on the ingredients used and its purpose.
Therefore, face masks allow ingredients to penetrate better into your skin in a short amount of time.
Tame your brows
It is said that perfectly shaped eyebrows highlight one's face and personality even if you are without makeup.
If you want to make sure you look naturally beautiful, you will want to pluck your eyebrows often. Get a good set of tweezers to keep them cleaned up and looking great.
Make a good hair care routine
Sweat, pollution, and dirt in the environment strip your hair of its natural radiance. So it's essential to take good care of your hair by providing better nourishment.
The best way to keep your hair healthy and hydrated is to give an oil massage before you wash. You can use different oils like coconut oil, almond oil, olive oil, castor oil, or argan oil for your scalp and hair.
Exfoliate do wonders
Exfoliation removes dead skin cells from the outer layers of the skin. Lack of exfoliation leads to a build-up of dead skin cells and could result in dry, patchy, flaky skin, clogged pores, with uneven skin tone.
Your skin naturally sheds dead skin cells every 30 days or so[Source]. If those dead cells don't shed, it can result in dull, dry, and uneven skin.
Bonus tip
Give your complexion a hit of homemade scrub for a quick brightening boost. Take 1/2 cup coffee powder, 1/2 cup milk, and 1 tbsp of honey in a bowl.
Mix all the ingredients and gently massage for 5 minutes in a circular motion. Rinse with warm water. Coffee has many rejuvenating benefits for the skin—it instantly wakes up your face while gently exfoliating.
Sunscreen is must
Wearing sunscreen is a vital part to include in your daily regimen. It is one of the best ways to protect your skin's appearance and health at any age.
It prevents discoloration and dark spots from sun damage, reduces the risk of skin cancer, avoids inflammation & redness, and prevents premature aging.
Have a beauty sleep

When you sleep, the skin makes new collagen, which means your skin is more plumper and less likely to wrinkle.
Better sleep also encourages healthy blood flow to the skin, resulting in a more even skin tone when you wake up. So, it's safe to say that the better you sleep, the better your skin will be.
Get a silk pillowcase
If you want to look naturally beautiful, then opt for a silk pillowcase. Silk pillowcases are gentler on the skin and hair than rough cotton pillowcases.
Cotton pillowcases are super absorbent. They pick up dirt and oil from your skin, and when you sleep on the same pillowcase night after night, it can lead to clogged pores and breakouts.
Be well groomed
Make a daily habit of taking a shower, combing your hair, and keeping your nails clean. Give yourself a monthly facial and manicure-pedicure to look more presentable and naturally beautiful.
Instantly enhance your appearance by regular waxing. The wax is a natural emollient, helping make skin supple and soft.
Along with getting rid of excess hair, regular waxing also helps open pores and remove dead skin cells.
bonus tip
Another crucial step is to choose well-fitted clothes in colors that best suit your personality. Wearing clothes that fit well will look good and make you feel better. Don't forget to apply a mild perfume or deodorant to smell pleasant.
Believe in yourself
If you aren't going to have confidence in yourself, why would anyone else? So be confident about your beauty, your way of style. You'll find that believing in yourself can change your life.
No stress, just smile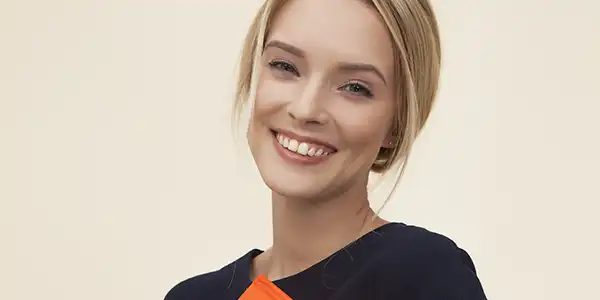 Along with relieving stress, smiling make your look naturally beautiful. According to science, faces look healthier when smiling.
Smile is an instant facelift, and that is because you use so many muscles to smile; it's like a workout for your face.
Make sure you take some time out for yourself and engage in activities that bring you happiness—be it painting, cycling, listening to music, cooking, or dancing. More happiness means a more naturally beautiful face.