New Year is approaching, and it is an ideal chance to exchange gifts with dear loved ones. However, it's all worth the effort because they've been with you through various challenges.
However, finding the best new year's gifts as per the choice of your loved ones is a herculean task. But relax, to get rid of this problem, we have chosen such presents for everybody which they will adore without a doubt, and you won't need to meander here and there.
So without wasting a single minute, let's choose the gifts for the one you love so much. And don't forget to check out the sexy new year's eve dresses and boots to welcome 2023.
1. Best gifts for girlfriend/wife
Crystal Necklace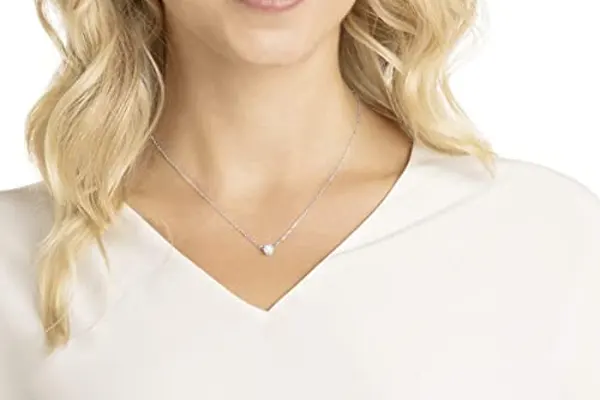 Gifting jewelry can "express" commitment without saying a word. A timeless necklace with a charming clear crystal pendant will surely complement any of her looks for her entire life.
Pampering Gift Basket
Have a headache about choosing a gift? Try this gift set for her! This gift will be enough to relieve them from their daily tired life.
Oversized Wearable Blanket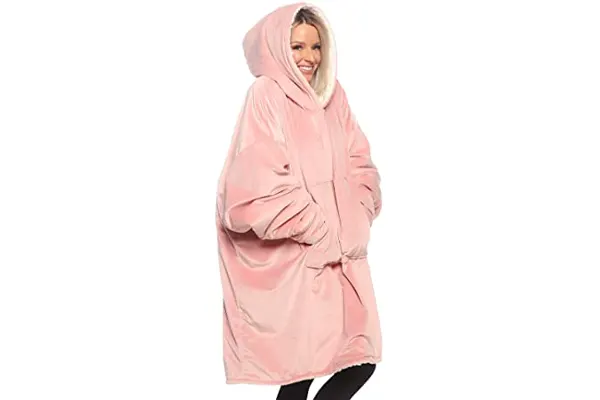 Want something toasty! This wearable blanket keeps her warm and comfortable while relaxing at home, watching TV, working on his laptop, camping, or wherever she goes.
Premium Gift Card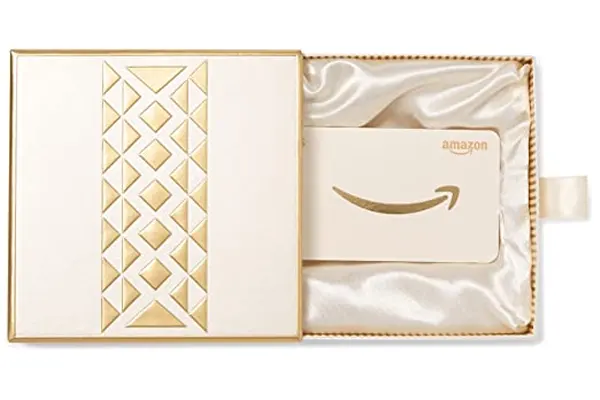 Would you like to give her a gift of her choice? Then this gift is perfect for you. This gift card is redeemable for millions of items stored on Amazon.com and comes in varying amounts.
An Adorable Watch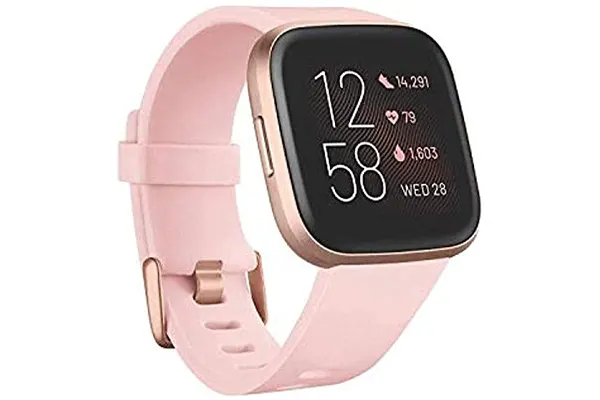 Watches are one of the most precious gifts you can give her. These are useful and incredibly beautiful.
The Fitbit Versa 2 is not just a simple watch, but much more than that. This watch is a pack with great features that every girl will love.
2. Best gifts for boyfriend/husband
Sexy Earbuds
What could be better for your gadget lover than a pair of earbuds? These earbuds are lightweight, comfy & sweat, and water-resistant. With up to 9 hours of listening time, these Earbuds feature an Apple H1 headphone chip for extended range Class 1 Bluetooth and more.
Comfort Blanket for Love
This super soft and ultra-plush blanket is a very thoughtful and caring gift for him. It brings warmth and brings a smile, happiness, and a feeling of love and comfort.
Men's Skincare Set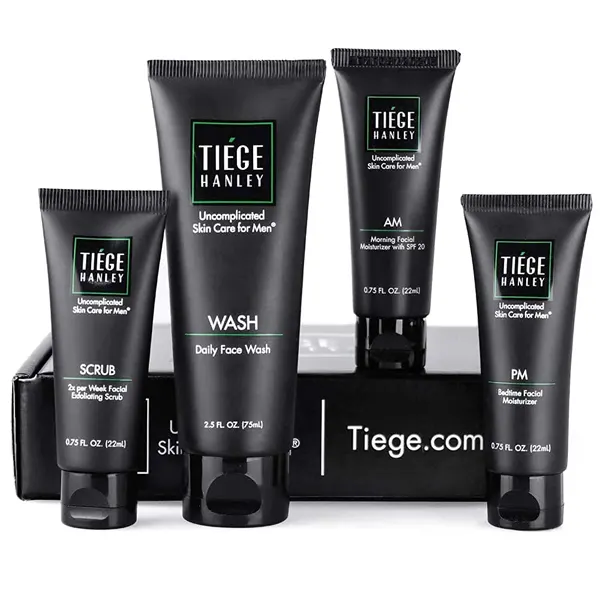 Is your partner possessive about his skin? Gift him this one that will help improve the elasticity of skin, even out dark spots, reduce the appearance of dark circles, fine lines, and wrinkles, and keep skin super hydrating all day long.
Men's Charged Running Shoe
Shoes from this enduring footwear brand always sell out, so if your partner likes to go ahead and appreciate a product that's hard to get, these shoes are for him. They are so flexible, lightweight, and comfy and will take with almost anything in his wardrobe.
Fossil Men's Casual Quartz Watch
Watches are one of the only gifts that what can wear daily. This vintage-style watch comes in a stylish tin and is durable and long-lasting. You can customize your look with complimentary engraving.
3. Gift ideas for friends
gifts for male friend
Guess What? Chicken Butt! T-shirt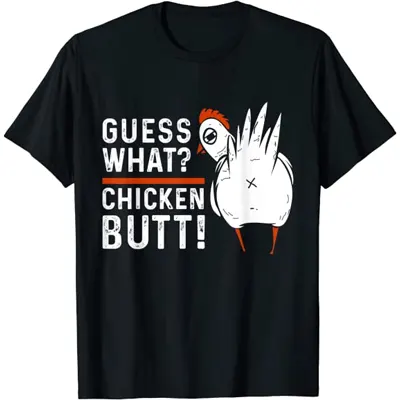 Guess what? Chicken Butt! A fun t-shirt makes the perfect gift for your BFF when you can't figure out what to give!
Funny Coffee Mug
This ceramic coffee mug is a funny gift for your friend with the words 'Have a Great Day' on it and a middle finger on the bottom of the cup. The unsuspecting ceramic mug will flip off everyone as he drinks; pranks!
Wireless Beanie Hat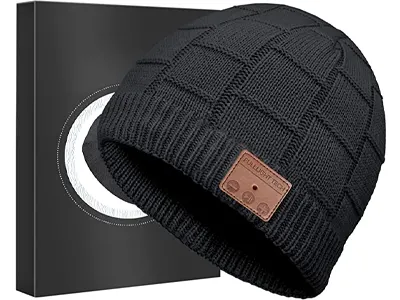 A headphone beanie is one of the best gifts for your fashion and tech lover. It not only can keep him warm in winter but also brings the enjoyment of hands-free music and phone calls.
Gag Humorous Boxer Shorts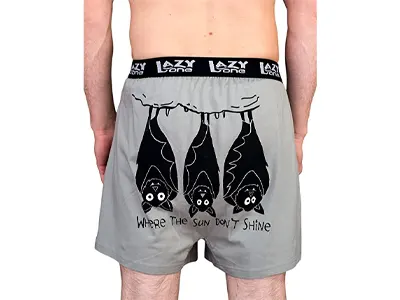 For the jokester in your gang, get him these silly boxers. They will surely make him laugh with their clever sentences.
Funny Realistic Food Blanket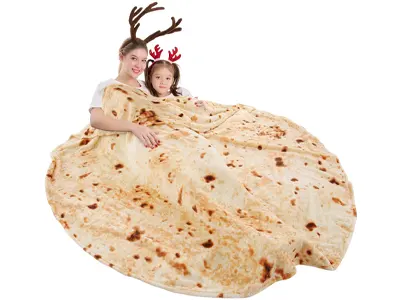 Who doesn't want to be wrapped up like pizza or burritos? This adorable food blanket is the perfect gift for your foodie best friend.
gifts for female friend
Good Friends Ring Trinket Dish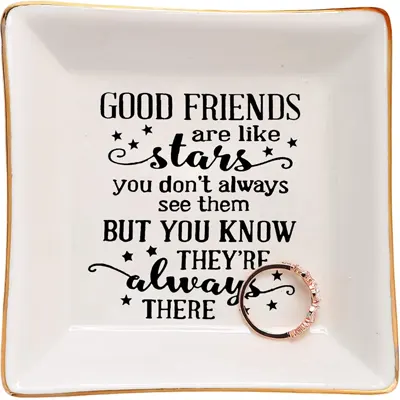 Every girl has some favorite item or two of jewelry daily. She can store them all in this beautiful trinket tray, from watches to rings, bracelets, and more.
Lavender Scented Candle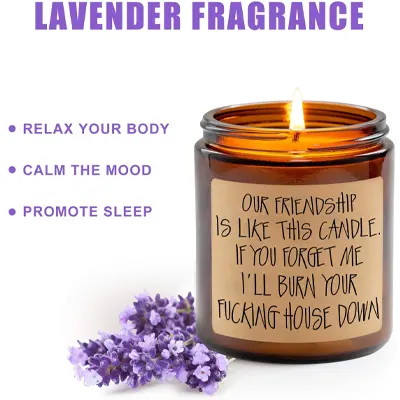 Want to show your best friend how important the friendship between him and you is. This friendship candle would make a wonderfully comical gift for your best friends, especially those who appreciate candles.
Morse Code Bracelet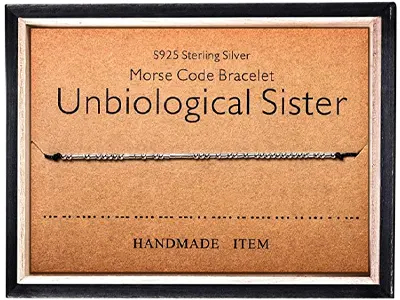 This special gift can make you become the unique one. This bracelet is made of sterling silver beads on a silk cord. And you can choose the secret message you want to say to her.
BFF Wine Tumbler
Does your friend like to drink in style? Gift her this beautiful wine tumbler that provides maximum insulation to keep her drinks hot or cold for as long as possible.
Funky Socks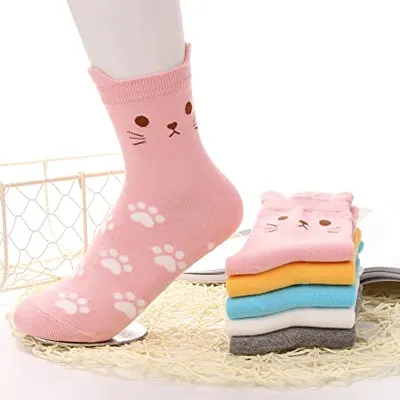 Who doesn't love a pair of warm socks? These cute or funky socks are the perfect gift for your friend as they will remind your friend of you every time they use them.
4. Unique gifts for parents
Indoor Garden with LED Grow Light
You can gift plants to your parents to usher in good health with fresh air. They can grow fresh herbs and vegetables all year round in this indoor herb garden; Always new, always local, always in season.
Electric Full Body Massager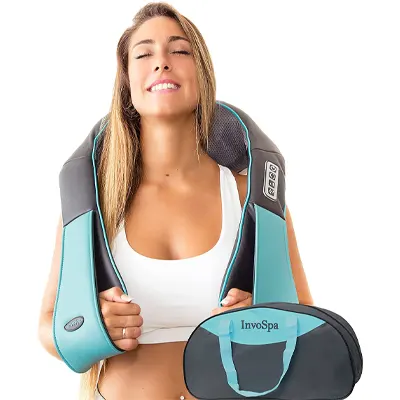 A kneading back and neck massager with a heat pillow will be of great help to your parents. It helps in relaxation and pain relief through deep tissue stimulation.
7-in-1 Electric Pressure Cooker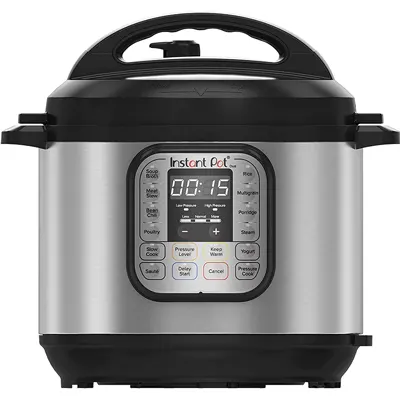 Do you sometimes have to go away from home? Get your parents an Instant Pot so they can quickly cook healthy, convenient, and delicious meals in little time with less mess.
Cozy Slippers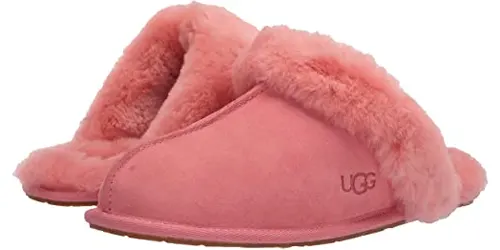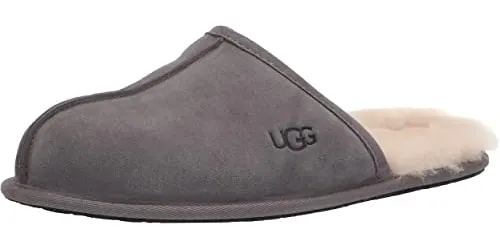 Get them top slippers to keep toes warm even in the coldest winters. Your parents will surely be pleased with this gift chosen with soul.
Robot Vaccum Cleaner
A robotic vacuum cleaner is an excellent gift for your parents. This convenient and effective smart cleaning gadget will surely make their life easier.
5. New year gifts for siblings
gifts for brother
Eco smart hoodie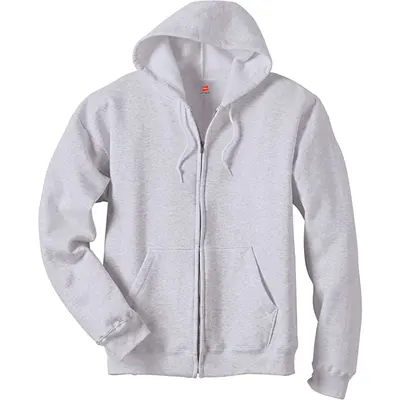 This gift meets all his winter needs. It fits snugly, has nice colors, is so soft and comfortable, and is budget-friendly too. And the good news is this 7.8-ounce fleece sweatshirt is made from up to 5 percent polyester made from recycled plastic.
Gaming Headset
If your brother is a gamer geek, he might appreciate a good headset. Gift your brother this excellent gaming headset from Razer Blackshark V2 Pro that will deliver high-end audio, hyper clear mic, and ear cushioning for utmost comfort.
Inspirational Necklace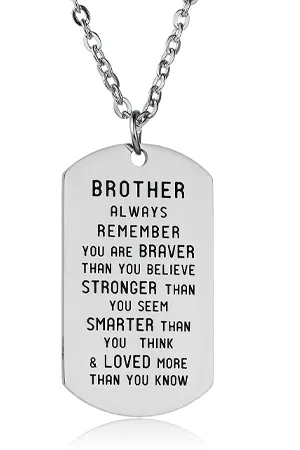 "BROTHER Always Remember You Are Braver Than You Believe, Stronger Than You Seem, Smarter Than You Think And Loved More Than You Know," really an inspirational gift for him.
Spikeball Game Set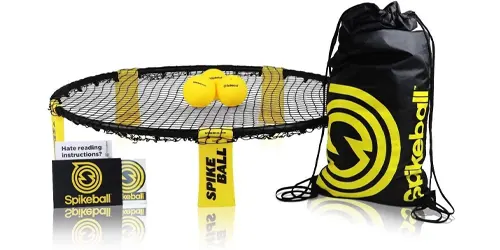 You know that game where a bunch of friends stands around a mini trampoline, dodging a ball on it? That's the game. Your brother will love it.
gifts for sister
Cute Oversize Long Pullover Sweater Dress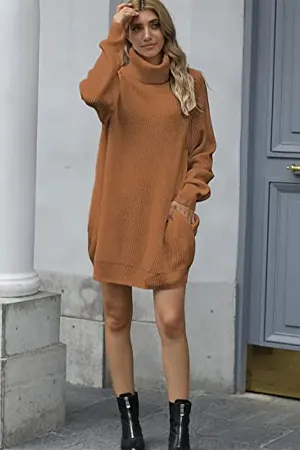 A super cute, warm, oversized sweater dress is sure to put a smile on your sister's face, and you can't deny the fact.
Willow Tree Sculpted Hand-Painted Figure
It is a gift to celebrate the collective solidarity between you and your sister. It's an excellent way to express how you feel.
Eye Enhancing Kit 
It is a great makeup kit for your makeup enthusiast sister. It is a perfect gift if you have a sister who loves a nude eye look.
Funny Wood Sign Quotes
This gift will surely bring a smile to her face and remind you of your special bond throughout the year.
Best Sister Ever Planters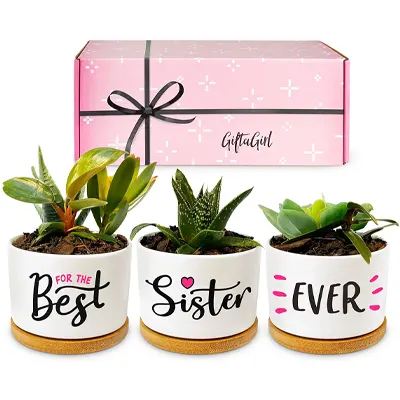 Gift your plant lover sister a set of three beautiful looking Best Sister Ever planters. They are small enough to display in any window or on its table yet look very classy.
6. Gifts for kids
Cravebox Treat Package gift basket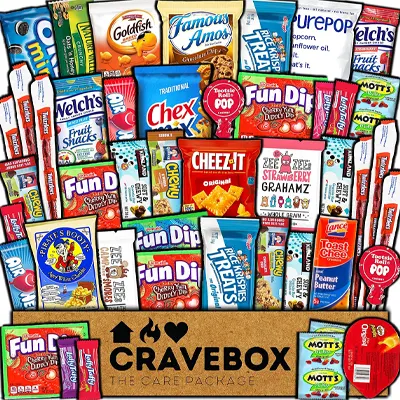 It can be tempting to give your children a lot of chips, cookies, candies, bars, popcorn, crackers, and other snacks. Right!
Cute kids Headphones
If your child loves to listen to music or needs headphones for an online class, this can be your best New Year gift option.
Waterproof Camera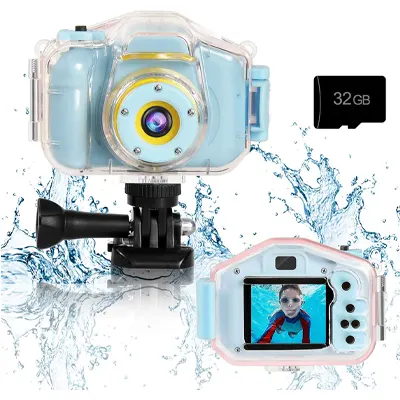 The camera is a sure shot way to make your child feel special. It's a good companion for their daily life or holiday travel.
Warm Beanie Skull Cap 
Give your kids something toasty! These knit hats are soft, stretchy, warm, comfortable, and durable for a long time.
Family Party Game for Kids
Spend some quality time with your kids by playing this fun game.