What if I tell you that the secret to naturally glowing skin lies in your kitchen? We are talking about rice flour. Yes, rice is a rich source of many nutrients, such as vitamin B, and it helps in improving the structure of the skin.
Indeed, the rice flour face pack is a secret factor for the 10-step Korean skincare routine for porcelain skin. It can remove the tan you get due to pollution and dirt and make your skin fairer and glowing.
Here are five fantastic rice flour face packs for various skin issues to help you get clear and glowing skin. Take a look!
Rice-Oats Exfoliating Mask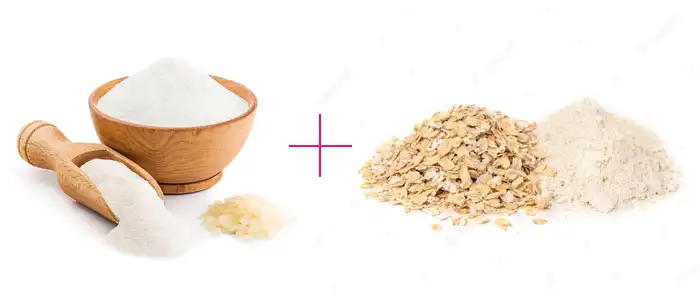 Both rice flour and oats are good exfoliating agents. They cleanse and exfoliate your skin without irritating it. On the other hand, Honey is an excellent humectant that deeply moisturizes the skin. This rice flour face pack can treat uneven skin tone and blemishes, control excess oil secretion and help brighten your skin.
Ingredients:
1 tbsp rice flour
1 tbsp oats
1 tsp milk
1 tsp honey
Combine all the ingredients to form a consistent paste. Apply and let sit for 10 minutes. Then, rinse off and moisturize with your favorite moisturizer. Use this face mask twice a week for best results.
Rice-Milk Cleansing Mask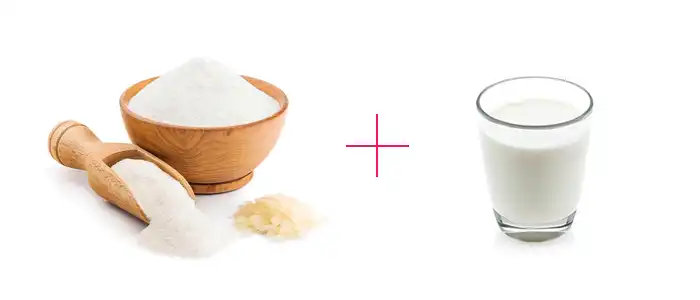 Are you also troubled by oily skin? If yes, don't worry! We have just one fantastic remedy for you. Rice and milk face mask will help you get rid of oily skin. This face mask cleans your pores without dehydrating your skin.
The lactic acid present in milk removes excess oil from your skin, and its nourishing properties will moisturize your skin. And rice absorbs the excess sebum from your skin, making it grease-free.
Ingredients:
2 tbsp rice flour
1 tbsp raw milk
Take rice flour in a mixing bowl and add raw milk to it. Mix well to form a paste and apply it to your face. Let it sit for 20 minutes, then wash it with cold water. Apply the mask two to three times a week to get radiant skin.
Rice-Castor Oil Anti-acne Mask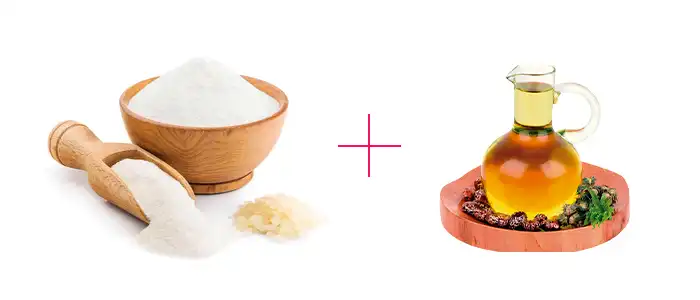 The antimicrobial and anti-inflammatory properties of castor oil make it helpful in reducing acne. On the other hand, rice flour removes excess oil accumulated on the face without irritating the skin. By applying these two things together, our skin becomes bright or shiny.
Ingredients:
1 tbsp rice flour
4-5 drops of castor oil
Rose water
Combine these three ingredients in a bowl and mix well until the texture becomes thick. Apply it to your face and leave it on for about 5 minutes. Wash it off with cold water. This rice flour face-pack can be used twice or thrice a week for better results.
Rice-Green Tea Purifying Mask
Want a detox treatment that purges pores of impurities to help fight the visible effects of pollution? If yes, then this face mask is made for you.
Green tea is rich in antioxidants and works great for dark spots and blemishes. It hydrates the skin and has exfoliating properties. Rice flour unclogs and cleans pores and is excellent for blackheads and whiteheads.
Ingredients:
2 tbsp rice flour
1 tbsp green tea
1 tbsp lemon juice
Mix all the ingredients and apply them. Allow the mask to dry up and rinse it off with warm water. Apply this mask two to three times a week to make your skin soft, clean, and beautiful.
Rice-Egg White Anti-aging Mask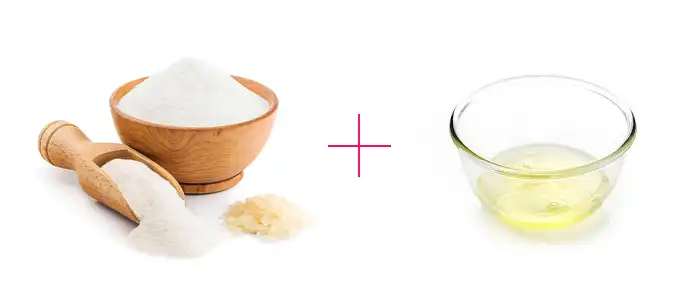 If you want to eliminate those fine lines and wrinkles, this face pack will work for you. Egg whites contain protein, riboflavin, magnesium, protein, and potassium [Source] that heal facial tissue and promote youthful, hydrated, wrinkle-free skin. On the other hand, Rice flour works to break down the skin-aging compound elastase.
Ingredients:
1 tbsp rice flour
2 egg white
Add both the ingredients to a bowl and stir them together. Apply the egg-rice flour face pack to your face and let it stay until it dries completely. Rinse it off with cold water and moisturize.