A romantic gift is a perfect way to keep your relationship strong and overflowing with love. Even so, you may not know where to start looking for that best gift, so we came up with eight romantic gift ideas to help.
A vital part of any loving relationship is gift-giving, and with the right romantic gifts for him, you can make it clear exactly how you feel.
You want to make sure that it's cherished for life. Flowers, Chocolates, and heart-shaped balloons are often forgotten.
This year, surprise your boyfriend or husband with these exclusively designed gift ideas that are thoughtful enough for any occasion.
1. A crazy stuff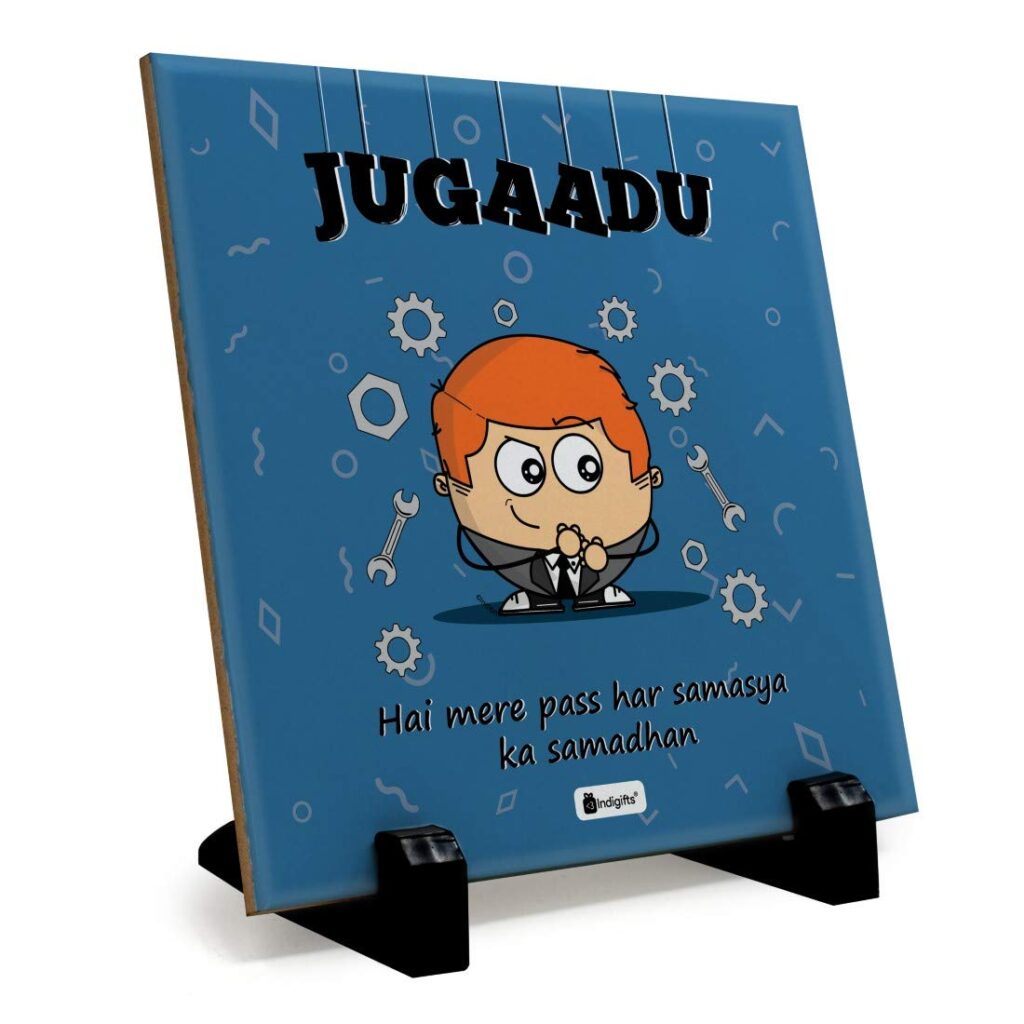 Are you looking for some crazy gift for your husband's or boyfriend's birthday? Then get your hands on this designer printed ceramic tile that comes with a pair of a stand which is as unique & special as the bond you share with your life partner.
It is a perfect item to add a little more colorfulness and fun to your partner's office desk or study table. An ideal reminder to them of how much you love them.
2. Printed beer mug
Here is a day to celebrate and make the most important person in your life feel loved. TheYaYaCafe exclusive engraved Beer glass with quotes are must-have gift ideas for those who never need a reason for a Beer Toast!
Be it any celebration, Beer is one thing they would never want to miss! Classically styled Beer Mug with a comfortable handle and heavy bottom, this mug holds your favorite beverage – an apt beer gift!
These Engraved beer mugs are laser engraved for the best design output and are permanent.
3. Adorable message bottle
Want to send a surprise message to your boyfriend or husband on his birthday. Then, Glamorweb suggests this beautiful message bottle with a unique style" FOR YOU "printed wooden Box.
This Box contains seven message bottles that you can use to put seven promises to your love, seven-date ideas, or seven destinations you want to travel with him.
The heart design is printed on every Bottle in multicolor, and you receive a blank paper piece in every Bottle, so you write your message for your special one.
So, keep the romance alive and make your's beloved feel special. Trust Glamorweb, this is the perfect gift idea to wish your loved ones a memorable day.
4. Personalized caricature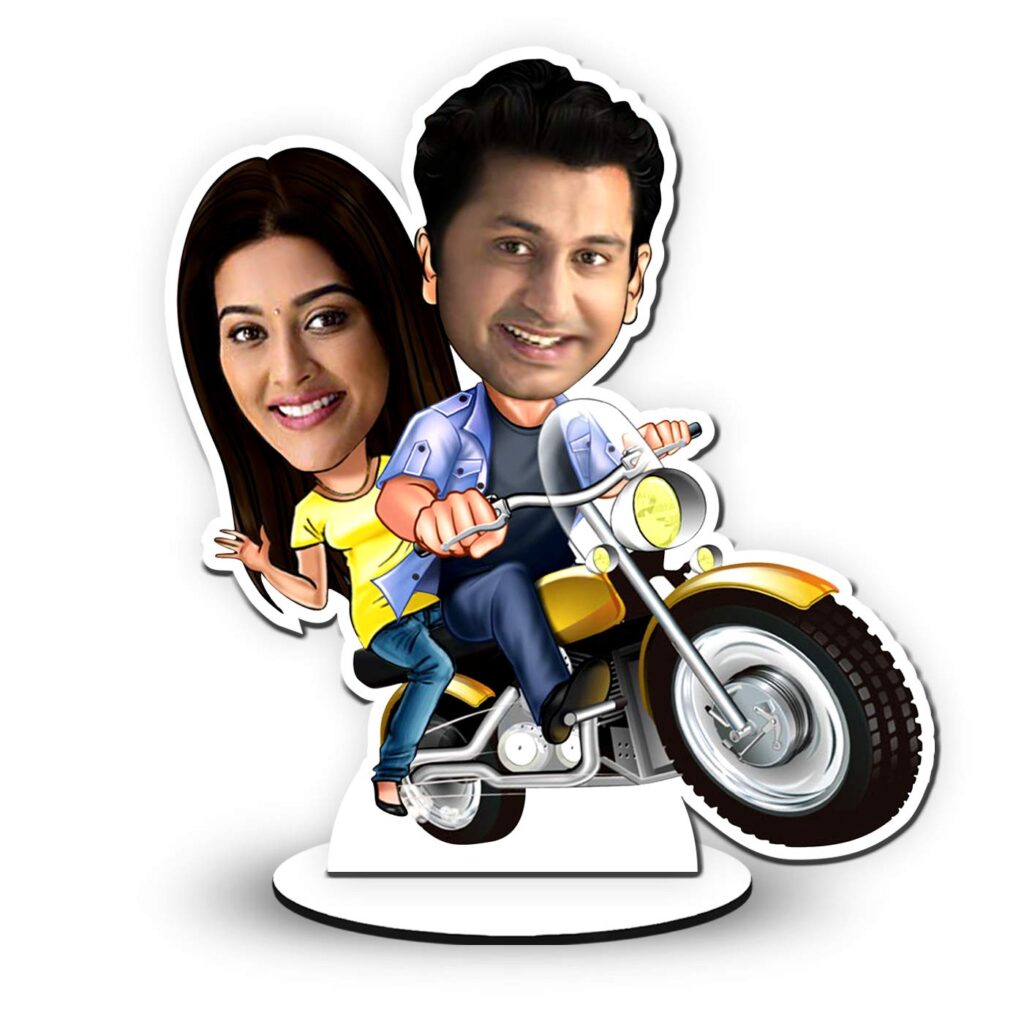 If you're looking to surprise your husband or boyfriend on this birthday in a funky way then, Glamorweb has found a perfect gift idea for you that is a personalized cute caricature.
Personalized wooden photo caricature is an artistic, unique, and wholly customized gift for your partner.
Glamorweb suggests Foto Factory Gifts as they are unique to the person receiving them! Their team of talented artists creates the majority of the designs they offer.
The size of the Caricature is 9 inches (Height) x 5 inches (Length). The Caricature is printed at high quality on a 6mm wooden board with a shimmer finished coated print to give it good strength and protect your Caricature from scratches and make it waterproof.
So don't waste your time; go and order your gift now! And let your loved ones know how much you love them.
5. Cute cushion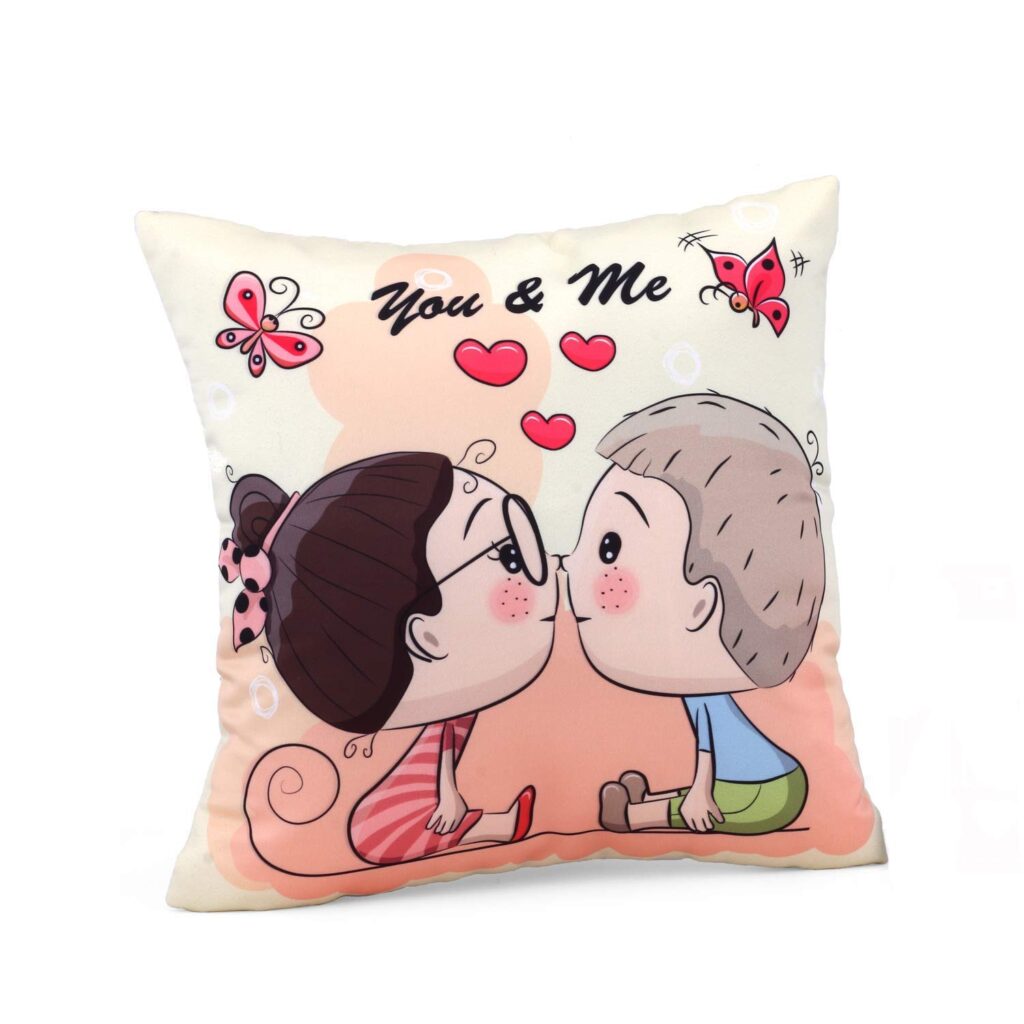 A cute cushion is a great gift idea for expressing love to your men. This Pillow provides a look that can work with your warm decoration, hot for your lover.
This Super-Cute Cushion Pillow is to celebrate the bond that fills your life with many crazy, insane & countless memorable moments.

The Color & Print of this cushion will never fade away & will remain as eternal as the bond you share with your boyfriend or husband.
Cute designs will surely make your husband remind you of the beautiful relationship you share with them.
And the small size of this cushion makes it a ready-to-fit item & is very convenient for traveling purposes. So, wherever you go, the love follows you.
A memorable gift that will surely bring a big smile to your lover's face :).
6. Exciting love card Gift Ideas
A sweet set of Love Cards hits just the right chords of love since it comprises romantic love messages which will tempt your partner and make an adorable gift for his special day.
It is a great way to express your heartfelt emotions cherished forever. Surprise your partner and make them feel extra special with these thoughtful expressions of love.
7. Love photo collage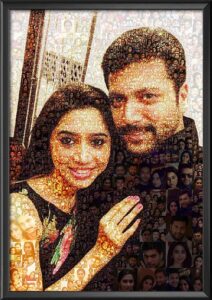 An HD photo collage is one of the most impressive gift ideas to surprise him on his birthday. Make lasting memories of your love with this love photo collage gift.
In this collage, hundreds of small photos are adjusted in pixels to form a large-high-quality photo. Whatever the occasion! Engrave the collage with pictures of your choice.
8. Personalized LED cushion
Gift personalized glowing led cushion on his birthday and just like that to your beloved and make him feel special every day.
This fantastic gift is all set to touch the heart of your loved one. This Pillow is 16×16 inches in dimensions with high definition quality and vibrant design with rich and sharp colors.
So, what are you waiting for?.. Gift this to your partner and let him know how special he is for you.