Get ready to add some spark to your Valentine's Day celebration! In this blog post, we'll be discussing some naughty tricks that you and your partner can try to make your day even more special.
From intimate games to steamy bedroom activities, we've got you covered.
Let's take a walk on the wild side and make this Valentine's Day unforgettable.
Give each other a massage
Massaging your spouse is by far the most romantic way to spend this Valentine's Day.
Dim lighting, calming music, a floor full of comfy pillows, and maybe even some food and wine can make your massage more romantic.
Take a relaxing bubble bath
Light-scented candles, faint glow, relaxing music, shower bombs, and plunge!
Bubble showers are not just heartfelt, they are pretty remedial.
They can purge and soothe you inside out.
Don't forget to add a few strawberries and a bottle of champagne!
Do a DIY couple photoshoot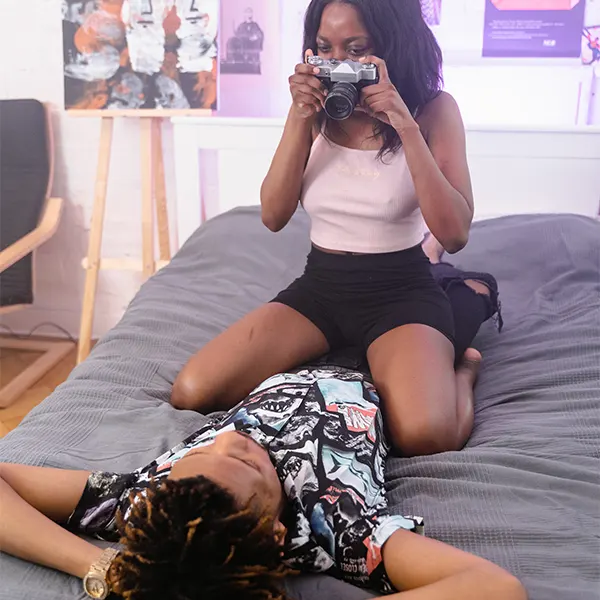 Make things more attractive this Valentine's Day by doing a DIY photoshoot.
Take your iPhone, get ready with your partner (dressed up or down), and take sexy pictures together.
(Remember to make sure once the photos are taken what to expect: if they will be thrown, kept, etc.)
Have a romantic movie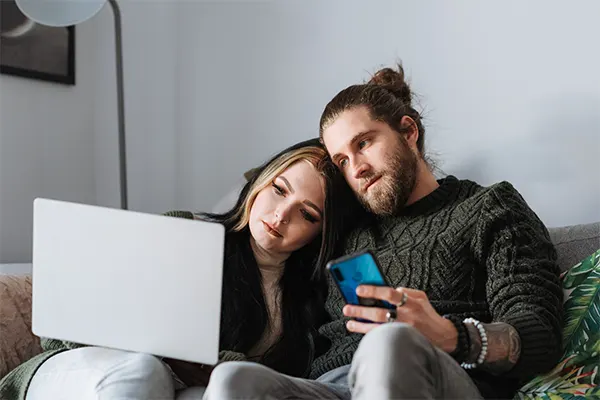 Grab some popcorn and spend your time relaxing with each other on the couch while watching your favorite romantic movie.
Watch classics that touch your heart, or try funny rom-com if you want a good laugh.
Spend the Night in a Fancy Hotel Room
To make you feel like you're on vacation without going too far, book a fancy hotel that will make you feel like another world.
Enjoy room service and don't miss the next day's breakfast.
Play the game of love: Twister
The twister game is best to get closer to your partner and steal some kisses.
You can play the game naked for a more sexy touch.
It will make the overall experience of the game more fun and memorable.
Write love letters to each other
Start your romantic day by giving your partner a handwritten love letter.
Put in words why your partner means so much to you.
Don't forget to seal it with a kiss. Trust me; your partner defiantly loves it.
That's why I put it first on the list.
Have breakfast in bed
Get the day going right by serving a romantic Valentine's Day breakfast with hot coffee.
Then enjoy it together while relaxing in bed.
It will be a nice change of pace from the usual morning hustle.
listen to love songs together
Love is in the air, and love songs are everywhere!
This Valentine's Day, dedicate beautiful love songs to your life partner like; "Take my hand Take my whole life too, For I can't help falling in love with you."
Recreate your first date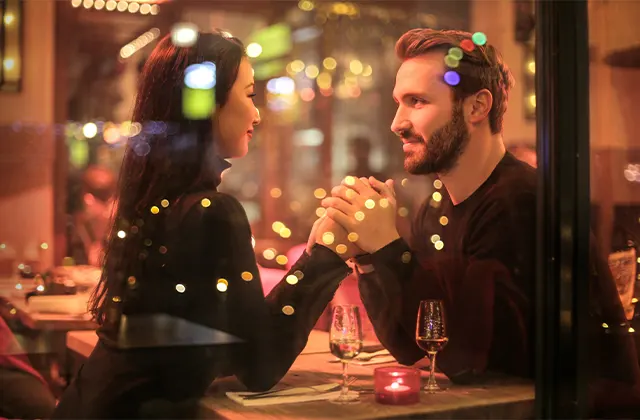 How beautiful was the moment you went on a date for the first time?
Holding each other's hands, talking a lot, and not taking your eyes off each other, so why not relive that moment?
Take a trip where you went out together for the first time.
Even if you can't go to the same restaurant or place, you can still cook the same food at home.
Have a Valentine's Bake-off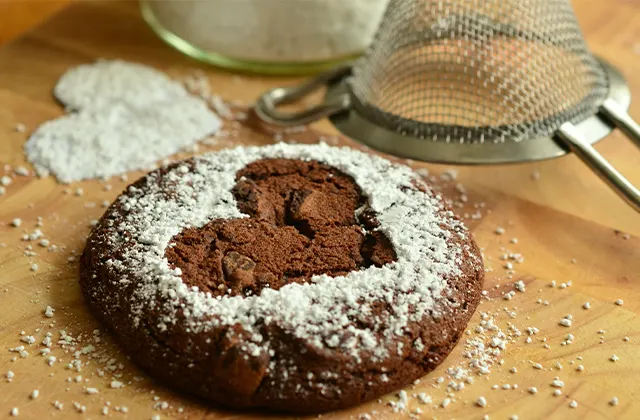 What could be better than baking heart-shaped cookies on Valentine's Day?
Enjoy this fun-filled time together, and you will get a sweet reward at the end.
Plan an indoor picnic
It has been my favorite since childhood. And what can be better than this is that you can enjoy a picnic at home in the winter season.
All you need is a checkered tablecloth, your favorite pizza, and a board game.
Throw a party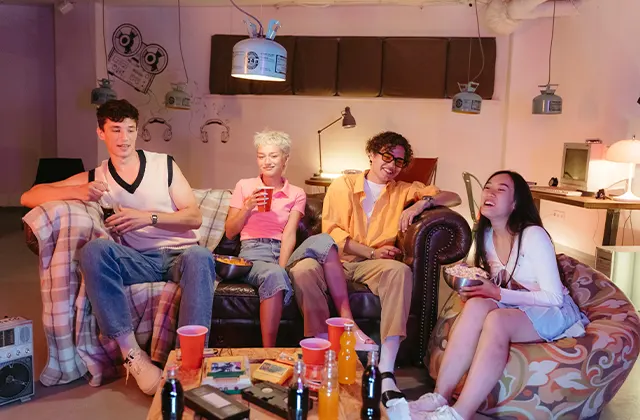 Do you like to have gang parties?
If so, invite your friends over and celebrate yours with Valentine-themed decorations, heart-shaped sugar cookies, delicious food, and champagne.
For a naughty evening, you can also play old-school games like Seven Minutes in Heaven.
Sing Your Heart Out With Karaoke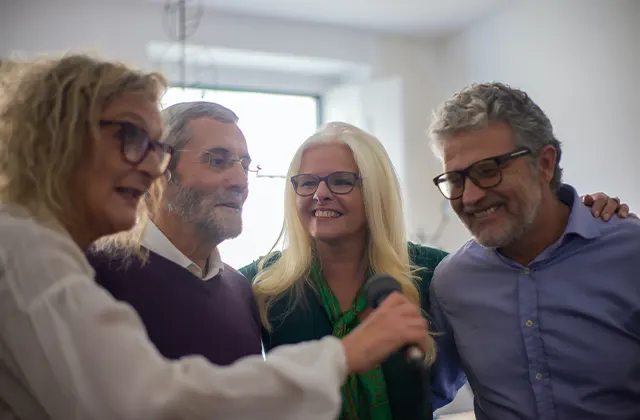 Did you know that science has proven that singing with a partner or your best friend helps you get closer?
So quickly bring the karaoke machine and sing a duet with your partner.
Make your love scrapbook
Creating a romantic scrapbook is a great way to document your relationship and preserve all of your favorite memories together.
Gather your relationship photos, love letters, and meaningful receipts, and create a beautiful book you'll both cherish!
Go vintage shopping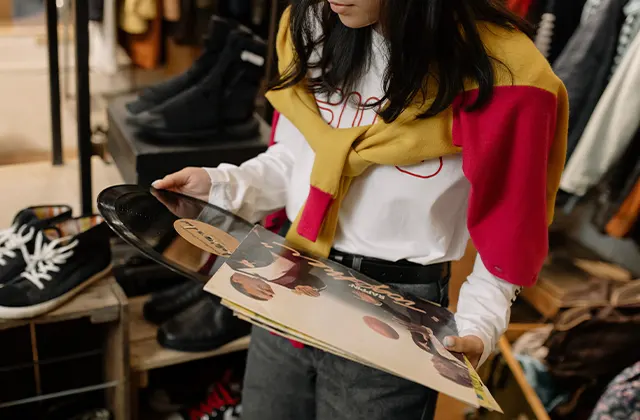 Thrifting for vintage is an amusing Valentine's Day idea.
Challenge each other or create an entirely new look to find the most extraordinary, most unique items for each other.
Play tourist in your city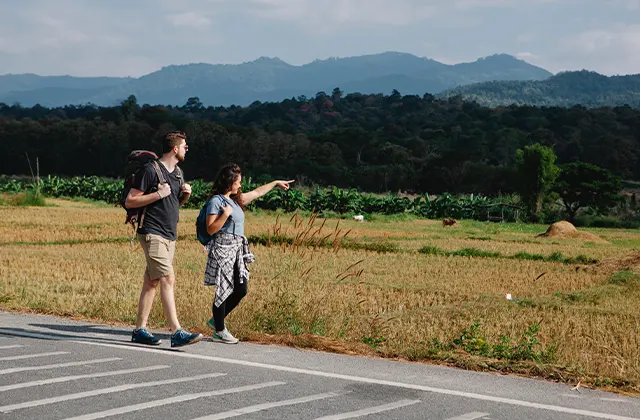 Is there a lookout point in your city that you never visit?
Be a tourist in your town, take a walk down the main street, explore a museum, and snap many pictures for your Instagram account.
Stream a virtual concert
Take your date night to the next level while enjoying the performance of your favorite musician with your soul mate right in the comfort of your home.
Take a class together
Is there a skill that you both want to do?
Learning something new together is an excellent way to bond.
Try cooking classes, dance lessons, or more.
Go for a long drive
You wish for lots of gossip, romance, fun, togetherness, adventure, and relaxation!
A long drive is the best Valentine's day idea which helps to forget all the chaos in your life.
Have a candlelight dinner
From twinkling lights to warmth, candles are sure to make the ambiance more romantic.
Make a memorable dinner, light some candles, and enjoy it together in your little world.
share a romantic night under the stars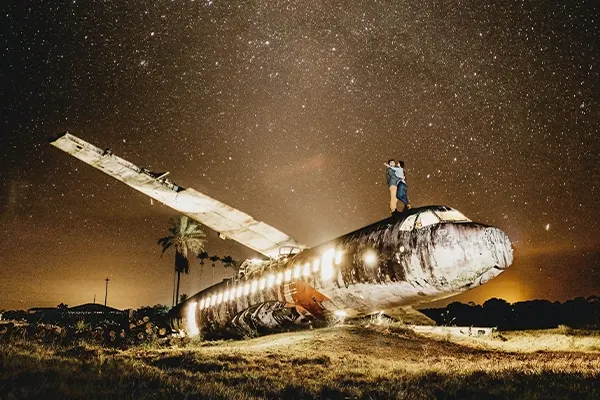 It is an ultimate valentine's day idea to go camping at night away from the hustle and bustle of the city.
This beautiful night under the stars will be your most memorable night ever.