Fuchsia (hot pink) is a very bold and sexy color that is on-trend! With so many fashion bloggers and celebrities donning the color, it is no surprise that it has become one of the most sought-after shades to add to one's casual and glam style. There are many great color combinations to style your fuchsia outfit.
After choosing the best fuchsia dress for you, one of the difficult parts comes in choosing shoes that compliment your fuchsia outfit or personality as well. But not anymore, whether you want to create a formal look or a more funky look. Here are 14 shoe colors with a hot pink dress to complete your pretty look.
Fuchsia Shoes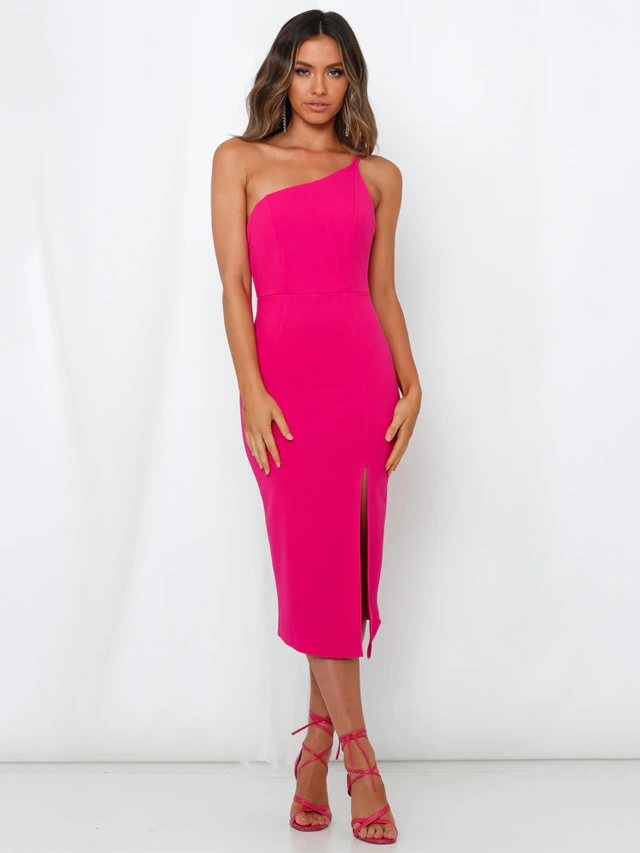 The monochrome look is in trend in 2022. You can rock this trend by wearing fuchsia shoes with your fuchsia outfit. It is an easy way to look more elegant and unique.
Classic Black Footwear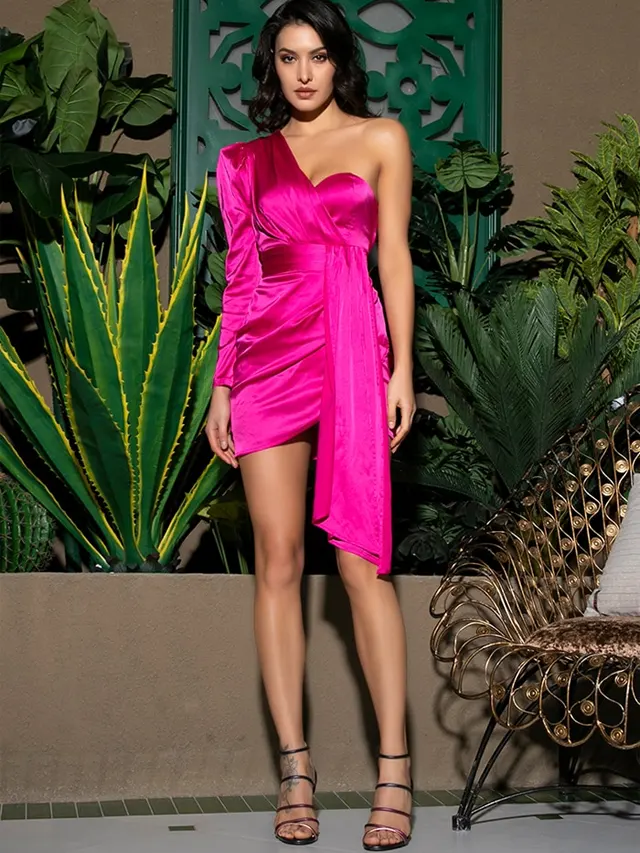 Trends come and go, but black shoes will always be in fashion. And there's a sleek pair of black heels in everyone's capsule wardrobe. Pairing it with fuchsia is such a commanding and stunning combination.
Neon Shoes (Ex. Neon Green)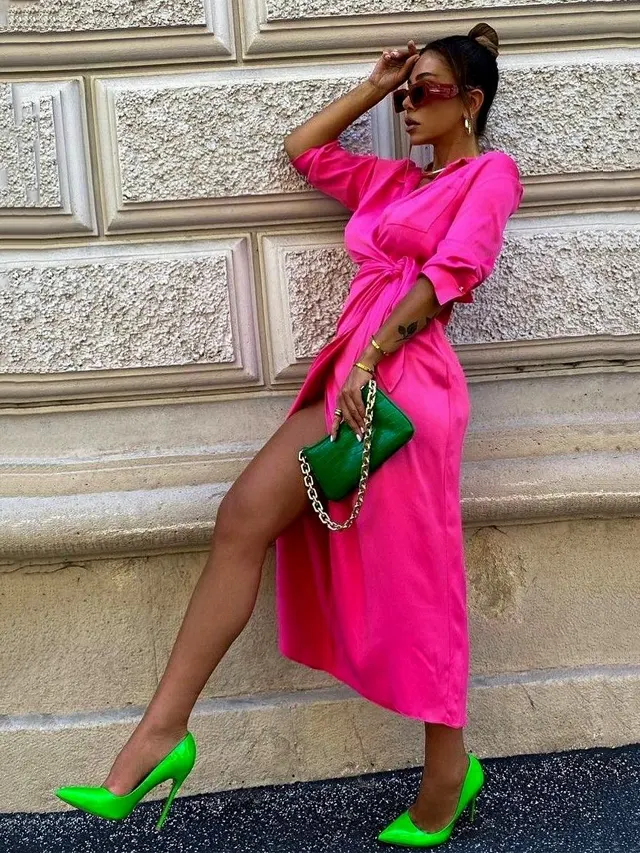 Take your fashion game to the next level by Wearing your favorite fuchsia dress / hot pink dress with a bold pair of neon shoes. Electric orange, cyan, yellow and green shoes are a fun and adventurous option.
Metallic Shoes (ex.- Silver Shoes)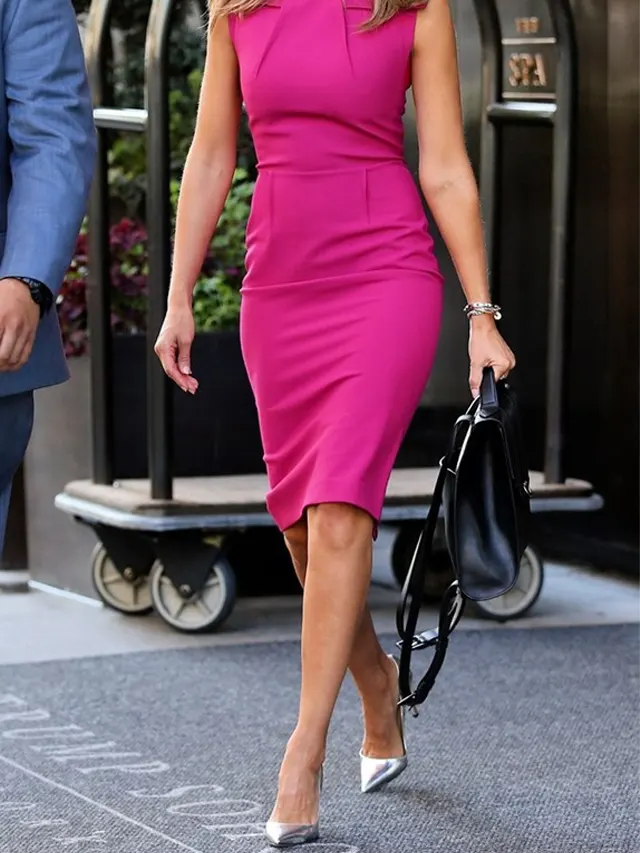 Silver shoes are so versatile in fashion trends. Whether it's a cocktail party or a fancy dinner, a metallic heel is perfect if your fuchsia outfit is made from luxury fabric or has a bit of embellishment. Try classic metallic shoes with hot pink like gold, silver, and copper for a polished look.
White Shoe Colors With Fuchsia Dress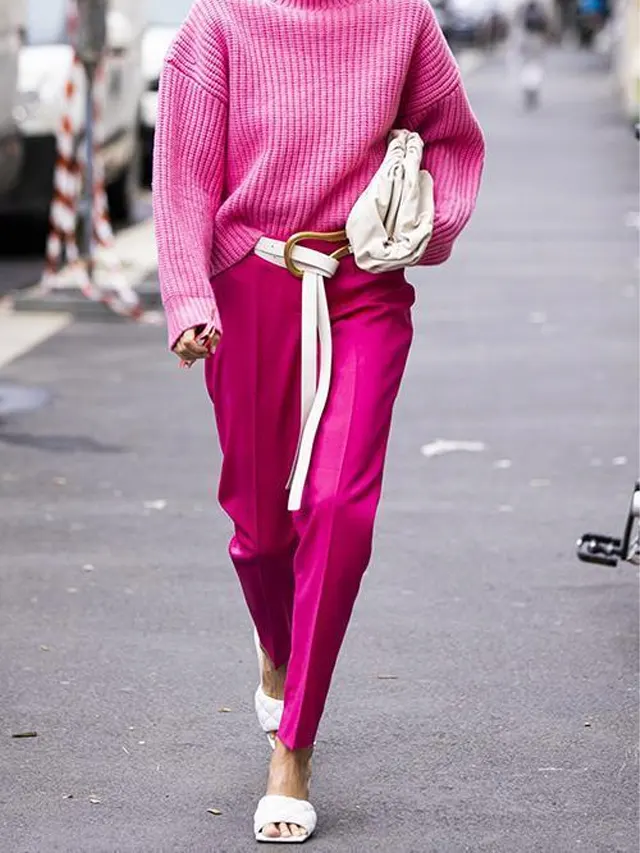 White shoes are a summer wardrobe staple. If you want to keep your look bright and fresh, a crisp pair of white shoes with a magenta dress is the way to go.
Pop of red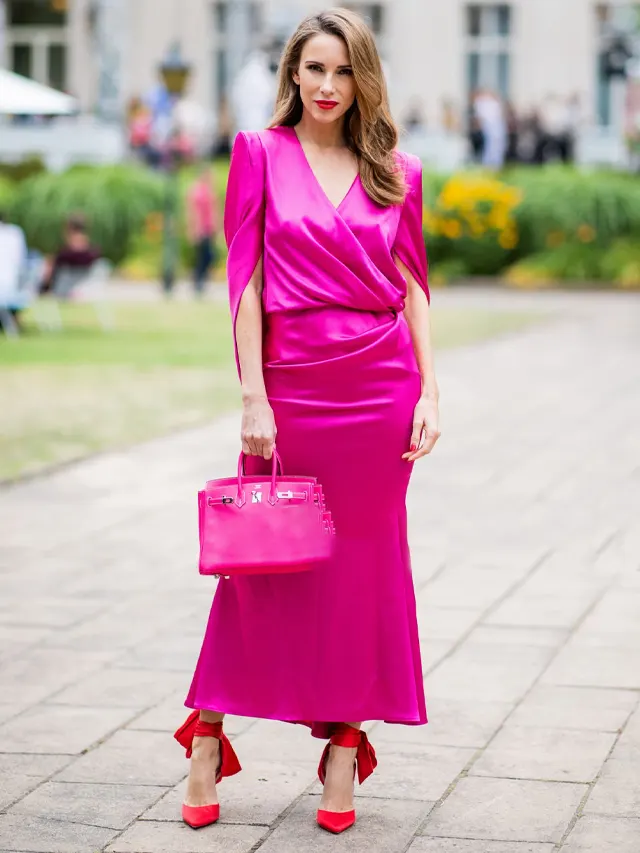 If you want to look more starling then wear red-colored shoes. Red shoes are a classic that works wonders with a hot pink dress.
bright Yellow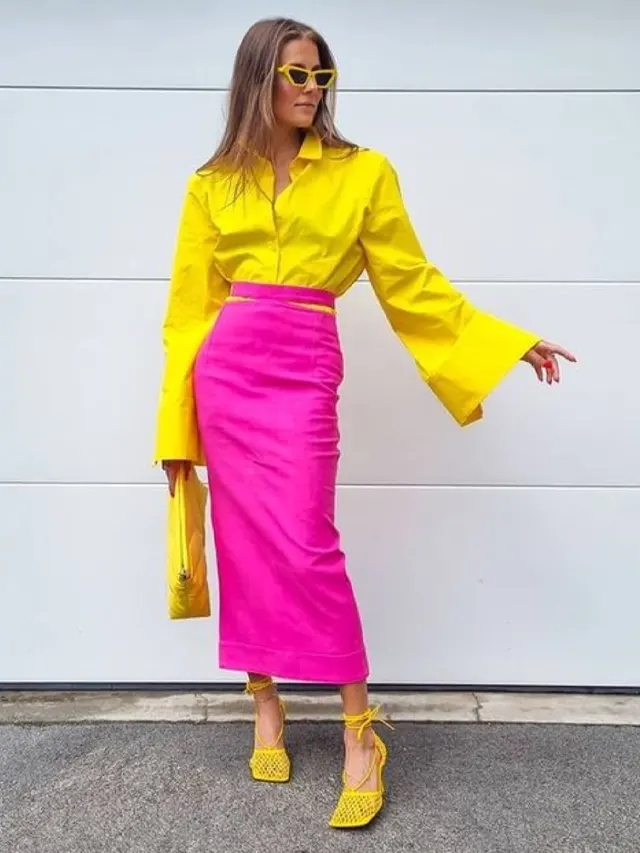 Fuchsia and bright yellow- just go for it. Yellow-colored shoes are bold and unique, adding color to any outfit. Matching your yellow shoes with a fuchsia outfit will show off your fun and adventurous personality.
combat blue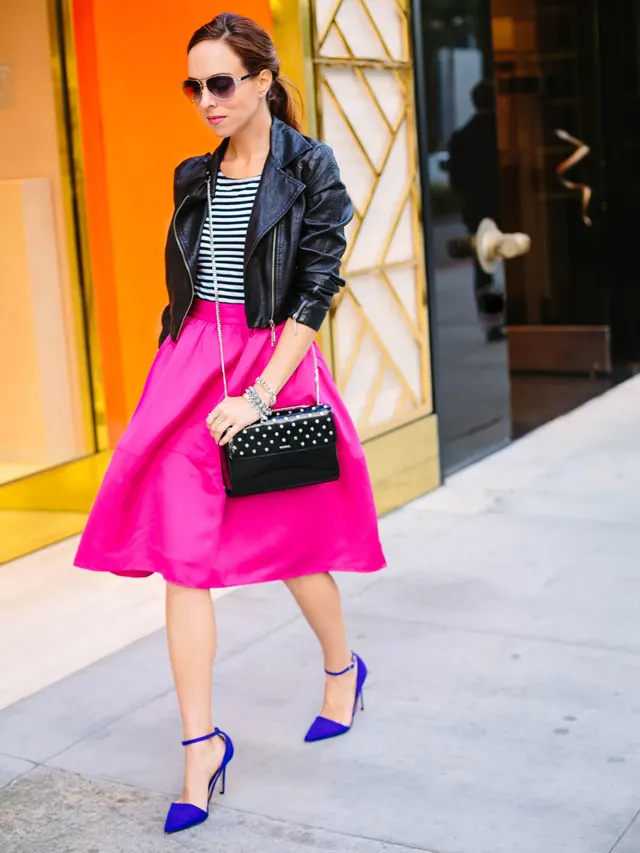 The cobalt blue shoe is so trendy, incredibly fun, yet elegant, and looks great with fuchsia in both warm and cold months.
light pink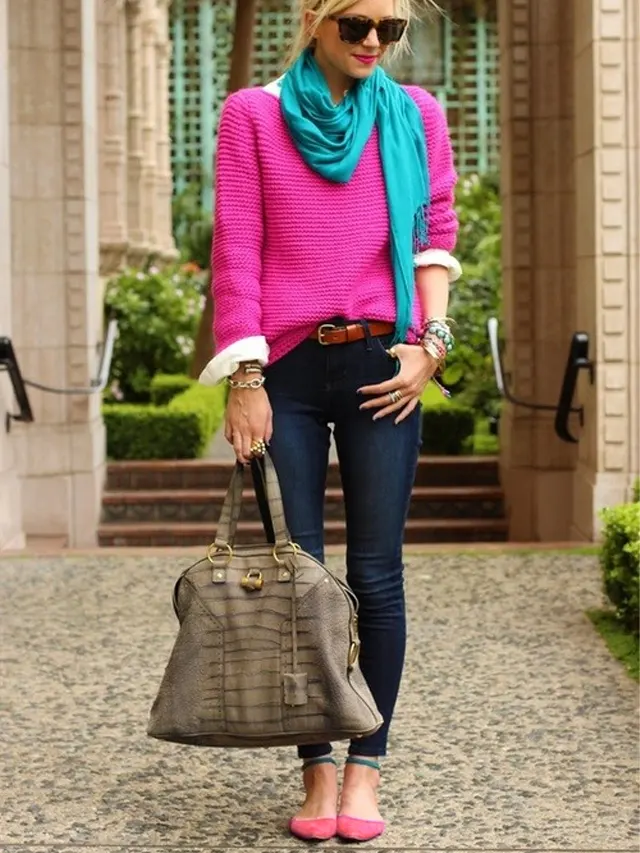 Light pink-colored ballies look very beautiful in the spring season. For a romantic look pair it with your favorite fuchsia dress.
floral heels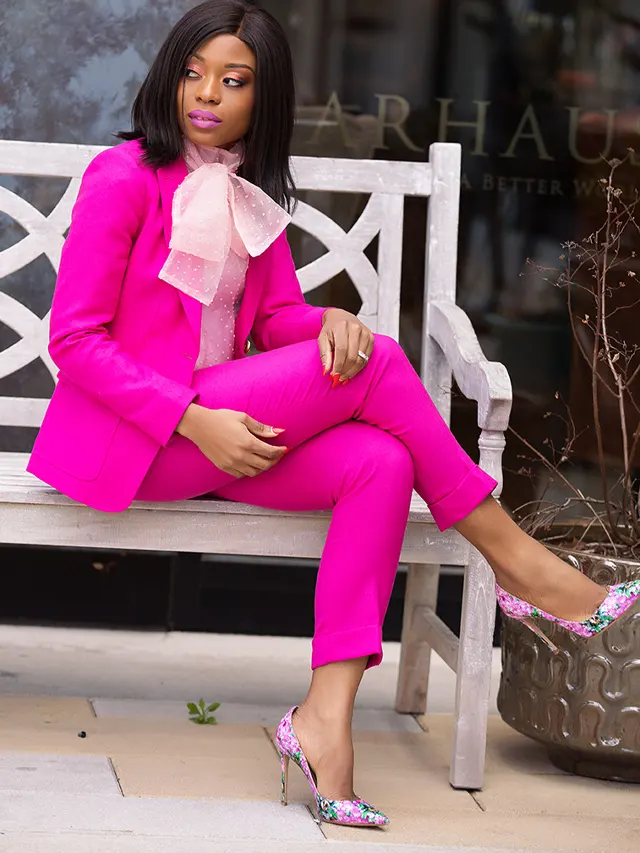 Just create an ideal summer look by pairing your fuchsia dress with floral heels.
Sexy Nude shoe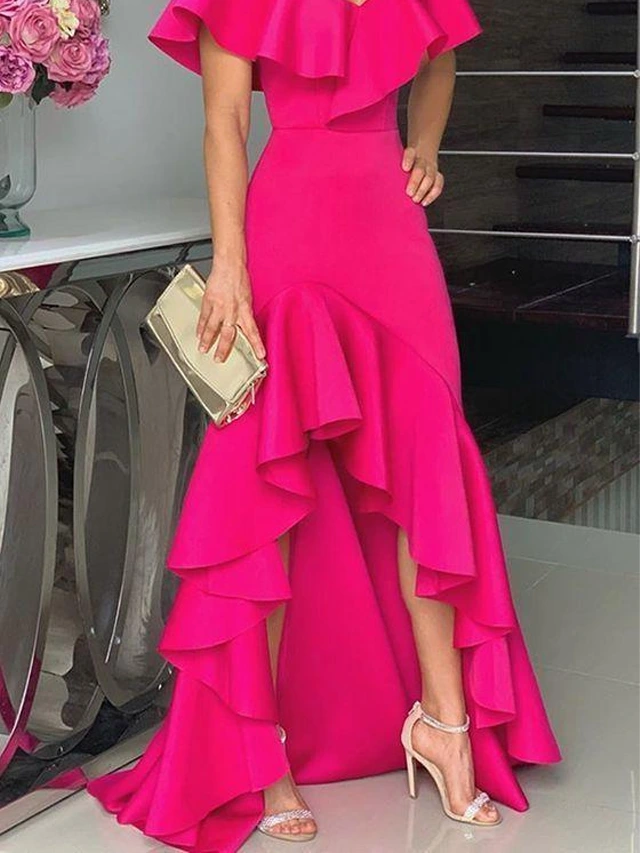 You can't go wrong with a hot pink dress with nude shoes! Don't forget to match your shoe to your skin tone, as it makes your legs look longer and gives you an edgy vibe.
Noticeably green Boots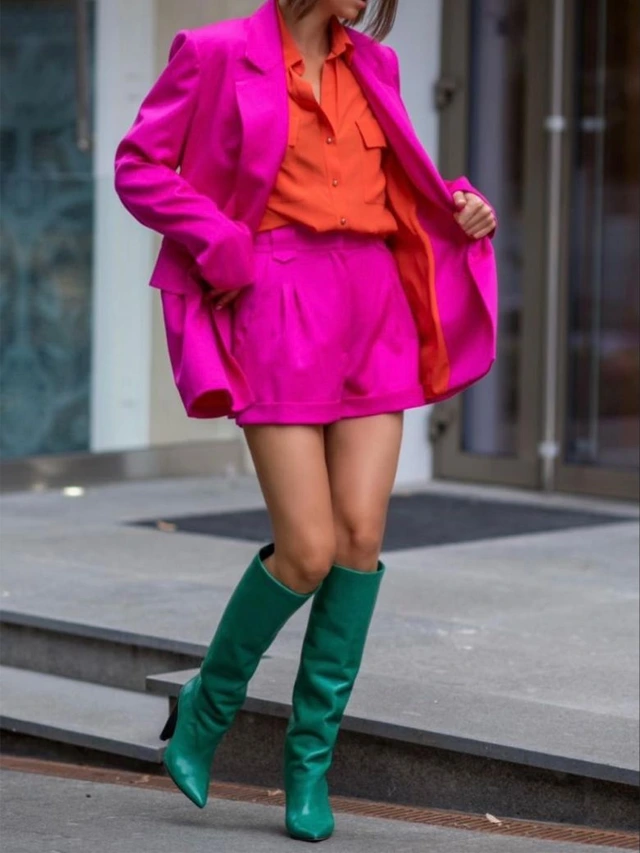 Turn up the heat by pairing your fuchsia outfit with green boots. These colors are vibrant and give a fresh look in summer.
animal print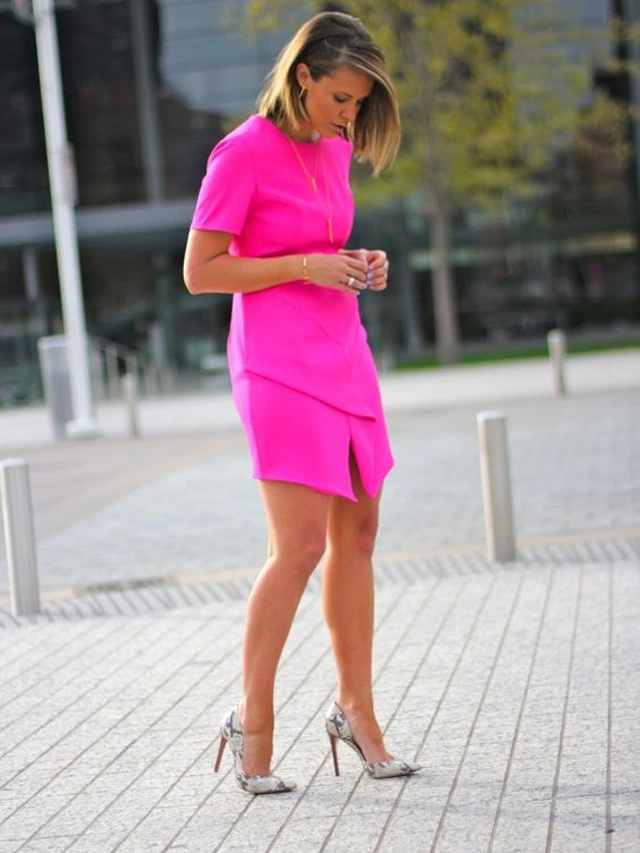 From leopard to zebra, animal print shoes look great with a fuchsia dress. They make you're overall look so stunning this summer season.
Cool Turquoise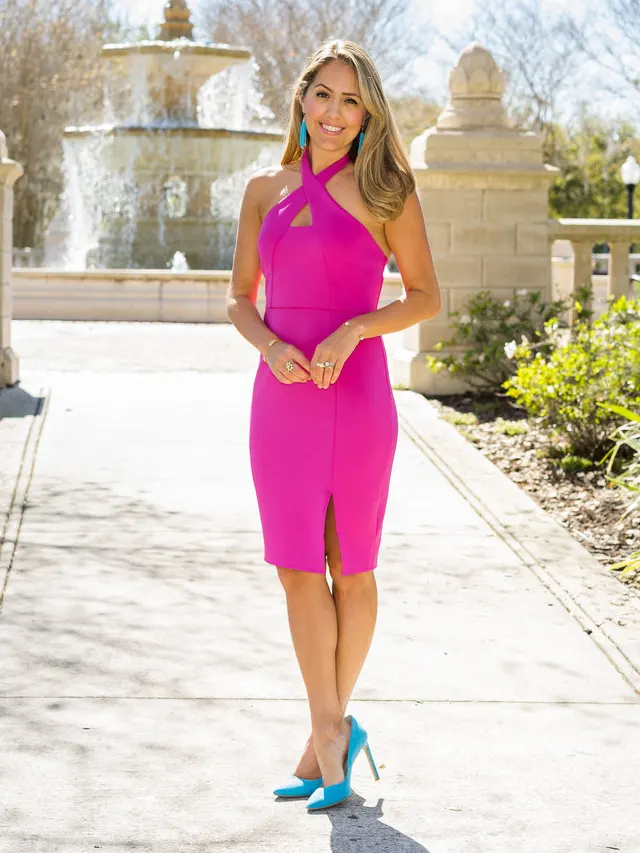 Last but not least, turquoise shoes would be the perfect complement to any hot pink outfit. The contrast in this combination is so cool, you must try it.