Regular use of Pure Cosmetic Clay can remove dead skin cells, debris, and impurities from pores, improve circulation and bring a smooth, healthy glow to the skin.
When mixed with water, clay can bind with impurities and eliminate them from the skin. Read on to learn more about the benefits of clay for the face.
Here Are Some Popular Clays for Face and Their Benefits
Different types of clay differ in composition depending on the origin. In contrast, the properties of each clay vary. One clay may be better suited for your skin than another, depending on your skin type.
1. Bentonite Clay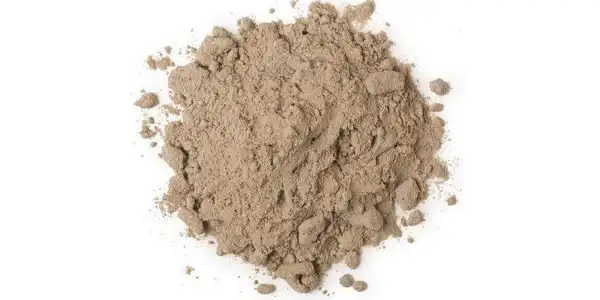 Bentonite clay is the most widely used clay and a favorite of all. If you are unsure which clay is suitable for you, it is the perfect clay.
This clay is also used for medical and cosmetic benefits, such as preventing constipation, treating rashes, acne, hair problems, etc.
What is Bentonite Clay?
Bentonite clay is formed from ancient volcanic ash that once came in contact with seawater, at which time it absorbed many minerals.
It is often derived from the ancient seabed (now dry land), and its name comes from Fort Benton, Montana – the site of the largest known deposit of bentonite clay. It is also called montmorillonite clay and calcium bentonite clay.
How Does it Work?
Bentonite clay has a negative electric charge that binds to the gunk in your pores like a magnet. This charge allows it to draw oil and impurities from the skin.
What Does it Do?
Pulls impurities from the skin
Exfoliates dead skin cells
Absorbs excess oil
Reduces pore size
Balances oil production in the skin
Tightens skin
What Skin Type is Bentonite Clay Recommended for?
Bentonite clay is ideal for oily and combination skin. However, it can be helpful for typical skin types as well.
Best Products With Bentonite Clay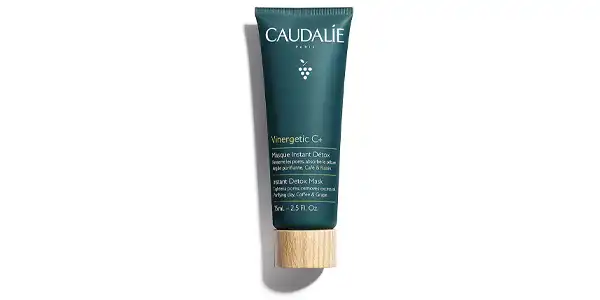 Caudalie Instant Detox Mask – 2.5 oz
Price: ₹6,550.00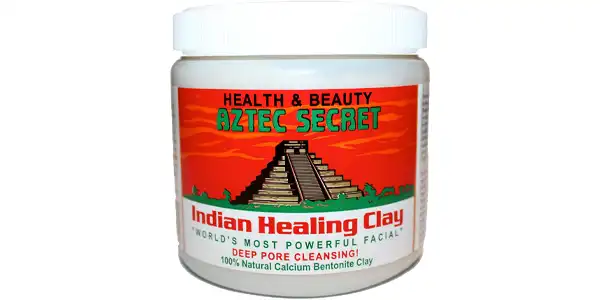 Aztec Secret – Indian Healing Clay
Price: ₹499.00
SkinCeuticals Clarifying Clay Masque
Price: ₹19,890
2. Kaolin Clay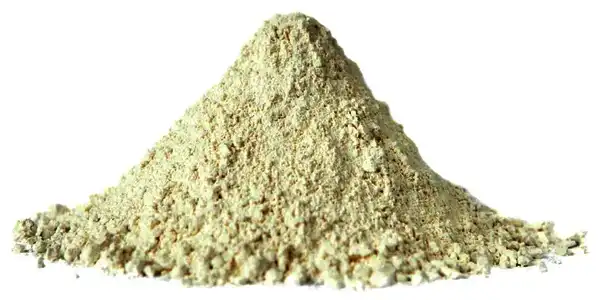 Kaolin, also known as white clay or china clay, is a mild clay that is quite versatile and can be used safely on all skin types. It is highly beneficial and works as a cleanser, exfoliator, and more!
What is Kaolin Clay?
"Kaolin" originates from "Kaoling," a hill in China where this clay was first obtained or mined. It has been used to make ceramic products in China for centuries.
It is rich in a type of mineral, "kaolinite." Although it is usually white, it can also come in various colors (mainly pink and green), depending on the other minerals present in that clay.
How Does it Work?
When applied to the skin, kaolin acts as a drying agent. This clay gently removes impurities and toxins from the pores. It is very mild compared to other clays and removes excess oil, dirt, and pollution without causing any redness or irritation.
What Does it Do?
Gently cleansing skin
Reducing oily skin
Effective weekly acne treatment
Absorbs sebum and prevents clogging of pores
Soothing sensitive and easily irritable skin
Exfoliating skin and removing dead cells and flaky, dry skin
Improving skin elasticity and delaying the signs of aging
Reducing skin irritations such as bug bites, rashes, poison ivy, and others
Purifying and detoxifying the pores, removing dirt, grime, pollution, germs, etc.
What Skin Type is Kaolin Clay Recommended for?
Kaolin clay is suitable for all skin types. Since it is very mild, it is especially beneficial for people with dry or sensitive skin.
Best Products With Kaolin Clay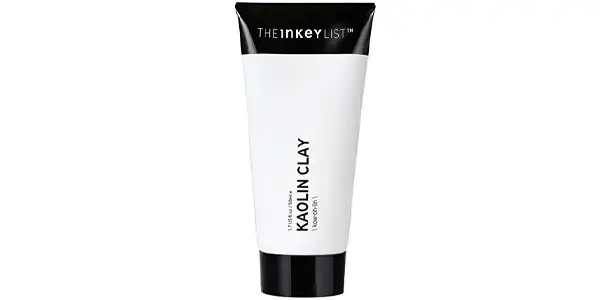 The Inkey List Kaolin Mask
Price: ₹1,999.00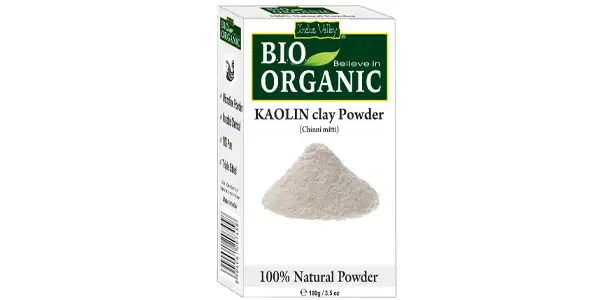 Natural Kaolin Clay Powder For Acne
Price: ₹165.00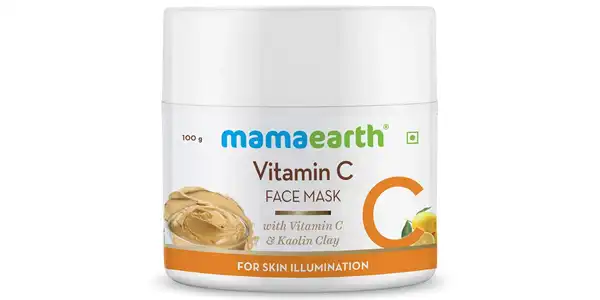 Mamaearth Vitamin C Face Mask with Vitamin C and Kaolin Clay
Price: ₹398.00
3. Rose Clay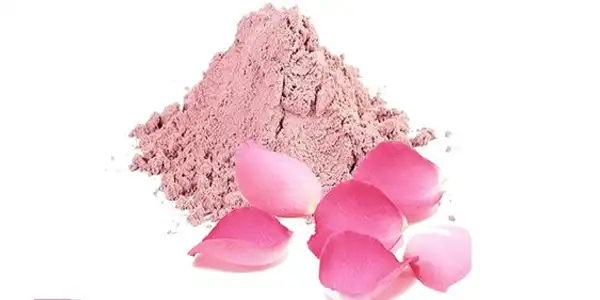 Rose Clay is pure bliss to pamper yourself. This clay, often referred to as pink clay, is a gentle, natural clay that contains kaolinite.
It is commonly used in cosmetics, soaps, face masks, and mud baths. This clay provides skin-loving minerals but also naturally colors your finished products.
What is Rose Clay?
Rose clay is considered a type of kaolin (kaolinite) soil. It has a fine texture similar to kaolin and is suitable for dry skin.
This clay is a light to medium pink shade from naturally occurring iron oxides. In some projects, it can be a deep red or orange.
Rich in minerals including silica, rose Clay masks help revive and replenish skin with moisture, prolong impurities and lightly exfoliate the complexion with its slightly grainy texture.
How Does it Work?
Rose clay loosens clogged pores and cleanses impurities without dissolving the protective epidermal layer. It exfoliates dry, dead skin cells, thereby enhancing the tone and clarity of the skin.
rose clay benefits-
Balance oil production
Purify and refine pores
Gentle exfoliant
Improve circulation and elasticity
Promote skin cell regeneration
Reduced appearance of fine lines and wrinkles
Tighten and brighten skin
Give you an even complexion
What Skin Type is Rose Clay Recommended for?
Pink clay is suitable for all skin types due to its light texture yet deeply restorative properties.
Best Products With Rose Clay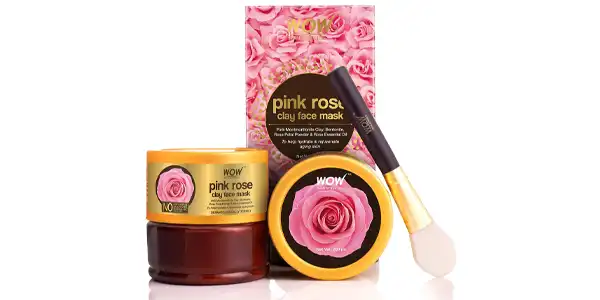 WOW Skin Science Pink Rose Clay Face Mask
Price: ₹349.00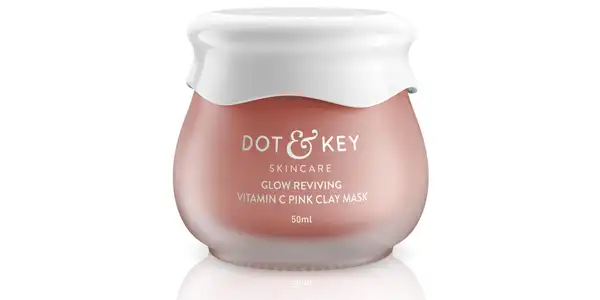 Dot & Key Glow Reviving Vitamin C Pink Clay Mask
Price: ₹670.00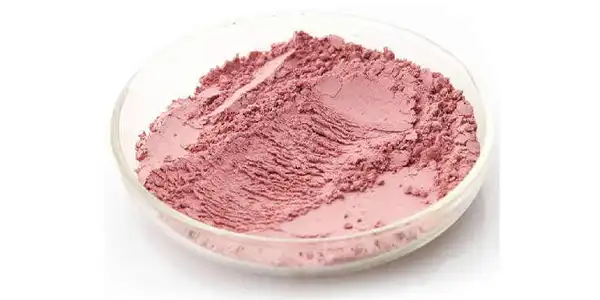 Pure and Natural Rose Clay Powder for Face Pack
Price: ₹110.00
4. Brazilian Clay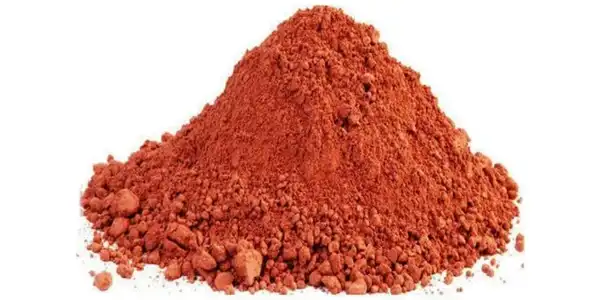 Brazilian clays are 100% natural active clay minerals. Studies have shown that they can improve skin elasticity by up to 173%, having detoxifying actions, anti-aging and antioxidant properties, and oil sebum control benefits for clean, clear, and glowing skin.
What is Brazilian Clay?
Brazilian clays are forms of kaolin clay, which occur naturally in warm, wet climates. It is lighter and more delicate, and its color varies depending on the presence of certain elements when formed in the different regions of Brazil.
Bramble Berry has five different natural clays – Natural Brazilian, Purple, Yellow, Pink, and Deep Red. When mixed with water, this clay forms a slurry suspension. People use this clay for facials, scrubs, moisturizers, or soaps.
How Does it Work?
Brazilian clay has a phyllosilicate structure that can absorb hydrophilic and lipophilic substances.
This feature can remove pollutants, excess sebum, sweat, and wax from the skin without dehydrating. In addition, this clay mineral promotes electrical balance.
yellow Brazilian clay benefits-
Remove waste, impurities, and dead skin cells
Reduce oiliness of the skin
Strengthen and increase skin elasticity
Increase blood circulation stimulating elastin and collagen production
Soften your skin instantly
Soothing irritated skin.
What Skin Type is Brazilian Clay Recommended for?
Brazilian clay is best suitable for dry to normal skin.
Best Products With Brazilian Clay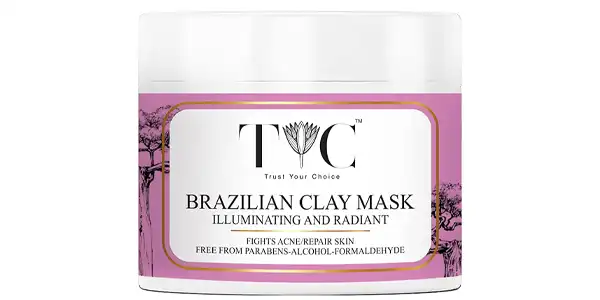 TYC Brazilian Rainforest Clay Mud Mask
Price: ₹279.00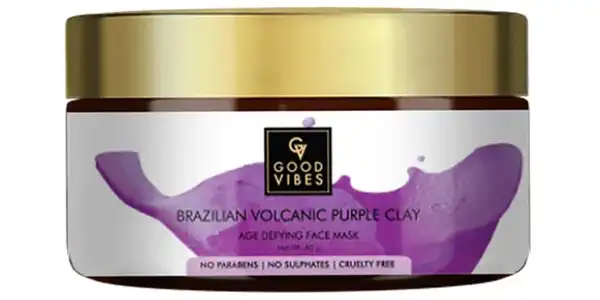 Good Vibes Brazilian Volcanic Purple Clay Age-Defying Face Mask
Price: ₹162.00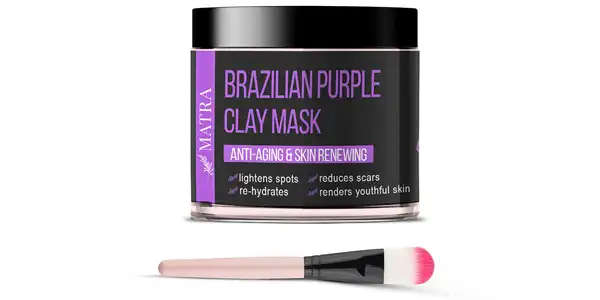 Matra Brazilian Purple Clay Mask for Anti-aging & Skin Renewing
Price: ₹536.00
5. Fuller's Earth (Multani mitti)
Fuller Earth, commonly known as Multani mitti, is one of the safe and relatively inexpensive ways to cleanse your skin.
It is an often heard and most widely used natural ingredient that effectively treats oily skin, heals acne, reduces blemishes, and improves the appearance of your skin.
What is Fuller's Earth?
Fuller Earth is a clay-like substance rich in minerals that are highly beneficial for your skin health.
Fuller's earth typically consists of hydrous aluminum silicate, kaolinite, montmorillonite, attapulgite, dolomite, calcite, and quartz [Source].
Aluminum silicate refreshes the skin. Fuller's earth can also exfoliate, cleanse, purify and nourish the skin.
How Does it Work?
Fuller's earth is considered one of the best absorbents. It removes dead skin cells, dirt, grime, and oil from your skin surface and skin pores.
This action opens the pores, allowing faster absorb creams and lotions into the skin. Plus, it provides a brightening effect without scrubbing, thus preventing irritation.
What Does it Do?
Deep cleanses skin removing dirt, sweat, and impurities
Evens out skin tone and brightens the complexion
Treats tanning and pigmentation
Tightens pores
Exfoliates the skin gently
Gives your skin a natural glow
Prevents acne, pimples, blackheads, and whiteheads
May fade dark circles
Soothes the skin and treats sunburn
What Skin Type is Fuller's Earth Recommended for?
Fuller Earth is ideal for those with oily skin. It's also great for users who struggle with wrinkles and fine lines because of its firming and tightening effects.
precautions
Be careful while applying Multani mitti around the eyes as it can irritate. It can also cause throat irritation when inhaled.
Best Products With Fuller's Earth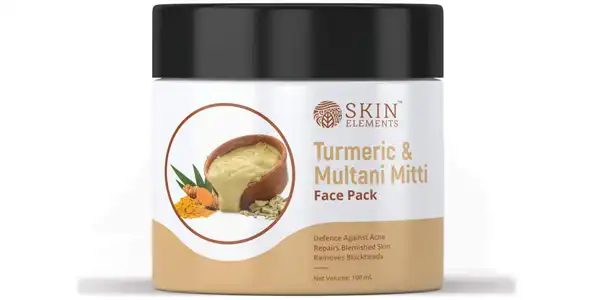 Skin Elements Face Pack with Turmeric (Haldi) & Multani Mitti
Price: ₹399.00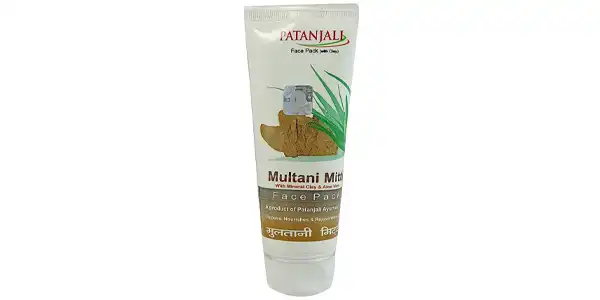 Patanjali Aloe vera Multani Mitti Face Pack
Price: ₹110.00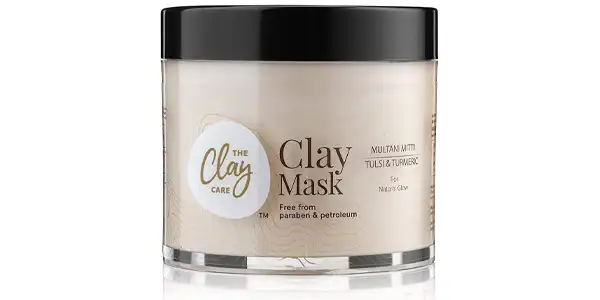 The Clay Care – Clay Mask Multani Mitti with Tulsi and Turmeric
Price: ₹269.00
6. French Green clay (Illite or Sea Clay)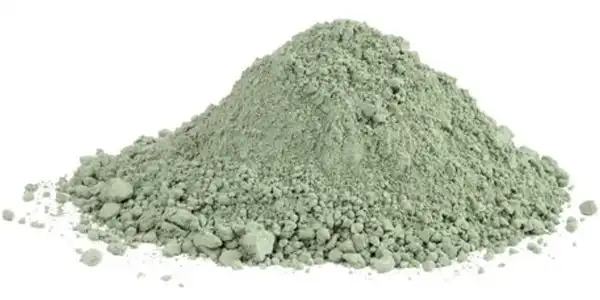 French Green Clay, also known as sea clay, has long been known for its detoxifying skincare benefits, attributed to its unique blend of minerals.
This clay is the best option to treat acne naturally by going deep into the pores and removing impurities from our oil glands.
What is French Green Clay?
French Green Clay or Illite Clay is a wonderful, light green powder that has been collected from sources in Montana, Wyoming, China, and, yes, Europe.
It is composed of iron oxides and kelp seaweed, and other decomposed plants, which contribute to its green color. Green clay is mined from naturally occurring deposits, then sun-dried and crushed to its most refined form.
It is rich in magnesium, calcium, potassium, silicon, selenium, aluminum, titanium, cobalt, sodium, phosphorus, copper, and zinc. This exceptional blend of minerals makes it one of the most absorbent cosmetic clays.
How Does it Work?
With its negative charge and excellent texture, French Green Clay acts as a magnet, draws out positively charged toxins and poisons from the skin, washes away impurities, and keeps your skin clean, smooth, and hydrated.
What Does it Do?
Removing impurities from pores
Exfoliating dead skin cells
Toning and firming the skin
Stimulating circulation
Helping heal blemishes
Soothing cuts and scrapes, minor burns, insect bites, and muscle aches
What Skin Type is French Green Clay Recommended for?
French Green Clay is highly recommended for oily and combination skin due to its detoxifying properties. But can be equally beneficial for standard skin types.
Side Effects and Precaution
When green clay is applied to the skin, it is essential to note that some people have reported sensitivity, rashes, dryness, or flaking – mainly if it has been used in excess.
So do a patch test before applying it to your face. If ingested, it can cause constipation.
Best Products With French Green Clay
CONCOCTED Clear YOU'th French Green Clay Acne & Oil Control Face Mask
Price: ₹629.00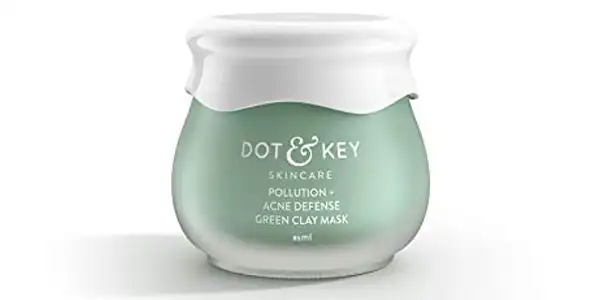 Dot & Key Pollution + Acne Defense Green Clay Mask
Price: ₹556.00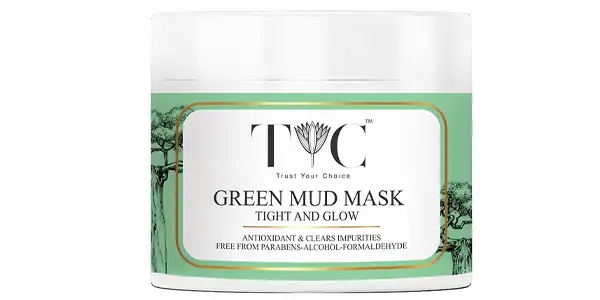 TYC French Royal Clay Mud Anti-aging Face Mask
Price: ₹279.00
7. Green Zeolite Clay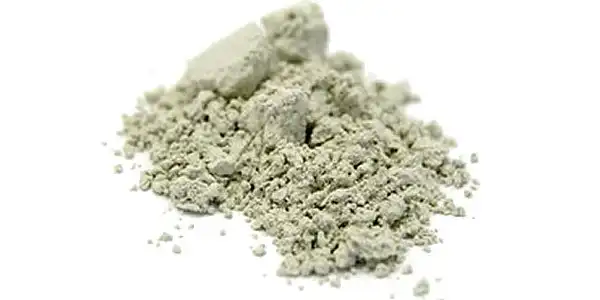 Zeolite soil is more substantial than other types of soil. However, it is efficient as well as robust. It helps remove all kinds of dirt and dust particles from our skin.
It completely absorbs the oil from our skin. Zeolite also helps remove harmful toxins from our bodies and keep them nourished. Hence it is one of the most effective natural ingredients for our skin and body.
What is Green Zeolite Clay?
Zeolites are microscopic minerals that form when volcanic rocks and ash react with alkaline groundwater.
Green zeolite clay has a slightly more grainy texture than most clays. It has good absorption properties and is also a gentle exfoliant.
How Does it Work?
Zeolite is unique in that its honeycomb, microporous cellular structure is one of nature's few negatively charged minerals, meaning it can attract positively charged contaminants.
It takes away the bad stuff by replacing it with the good stuff. Since your body doesn't absorb zeolite, the pollutants it sucks up are safely removed when you wash them off your skin.
What Does it Do?
Remove all forms of dirt and dust
Absorbs oil completely
Exfoliates dead skin cells
Treating breakouts and various skin disorders
Stimulates circulation in the skin
Improves skin texture
What Skin Type is Green Zeolite Clay Recommended for?
Green Zeolite clay is ideal for normal to oily skin.
Best Products With Green Zeolite Clay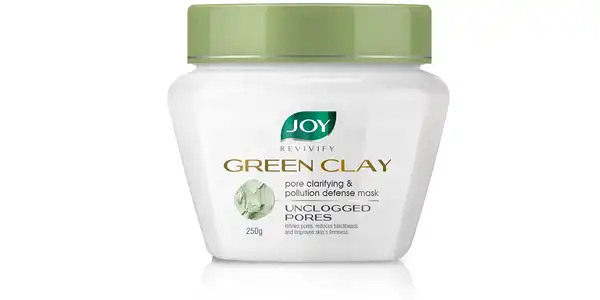 Joy Revivify Green Clay Mask
Price: ₹199.00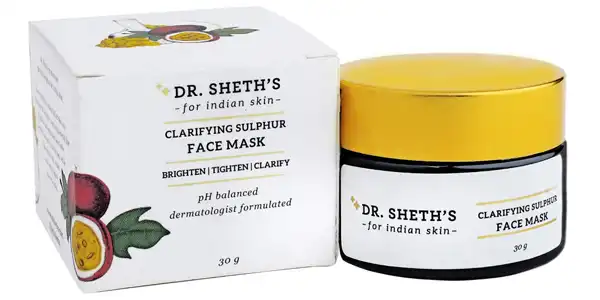 Dr. Sheth's Clarifying Sulphur Mask
Price: ₹486.85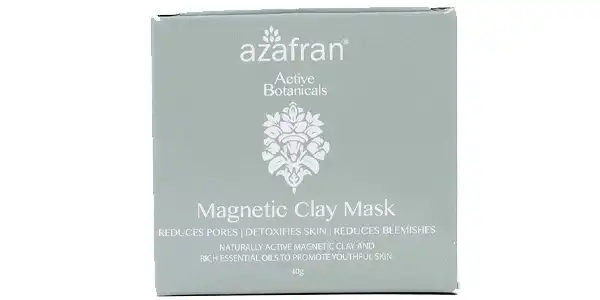 Azafran Magnetic Clay Mask
Price: ₹260.00
8. Rhassoul Clay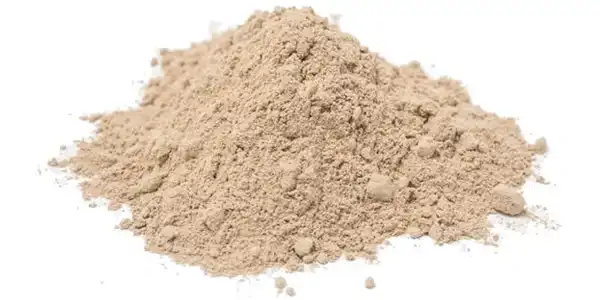 Rhassoul clay has a complex honeycomb structure, which allows for more excellent absorption of oil and dirt from your pores. Plus, it's also rich in minerals to give your skin a healthy glow.
It contains high amounts of magnesium, calcium, potassium, and silica, which is very beneficial for mature skin.
What is Rhassoul Clay?
Rhassoul clay is part of the smectite family of clays, expanding when exposed to liquid. It is brown soil found only in a valley in the Atlas Mountains of Morocco.
Sometimes referred to as Moroccan red clay, red clay, or Ghassoul clay, it is a type of stevensite, a magnesium-rich clay that contains other minerals. For centuries, Moroccan women have used Rhassoul clay to massage, exfoliate and moisturize their bodies.
How Does it Work?
Rhassoul clay is filled with metallic elements that have a negative charge. This magnetic energy draws out positively charged toxins and bonds so that when you wash the soil, the toxins go away with it.
Along with this, Moroccan Rhassoul swells when water is added to it, which helps the skin retain moisture. Thus bringing balance to the skin for a revitalized appearance.
What Does it Do?
Deeply cleanses the skin
Removes excess oil buildup
Exfoliates dead skin cells
Reduces the effects of sunburn
Stimulates circulation in the skin
Improves skin texture
Reduces dryness and flakiness
Increases elastin production
What Skin Type is Rhassoul Clay Recommended for?
Like every other clay, Rhassoul clay also has detoxifying properties that can clean your pores but are gentle enough for sensitive skin. Hence it is suitable for all skin types.
Side Effects and Precaution
With few exceptions, Rhassoul Clay is safe for most people. Avoid using Rhassoul Clay if you are allergic to metals such as aluminum or magnesium.
If you suffer from eczema, or other chronic skin conditions, be careful when using Rhassoul soil. It may dry out or inflame your skin if you currently have symptoms. If your skin becomes dry, red, itchy, or swollen, discontinue use.
Never take Rhassoul Clay from inside for any reason.
Best Products With Rhassoul Clay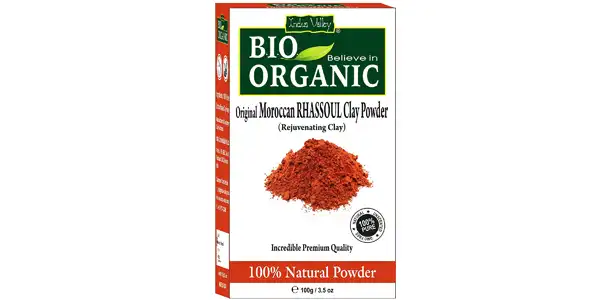 INDUS VALLEY Bio Organic Moroccan Rhassoul Clay Powder
Price: ₹199.00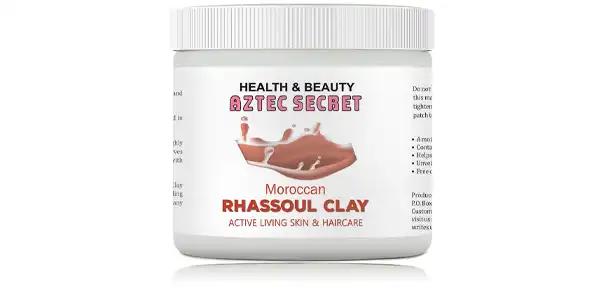 Aztec Secret Unisex Rhassoul (Ghassoul) Powder
Price: ₹499.00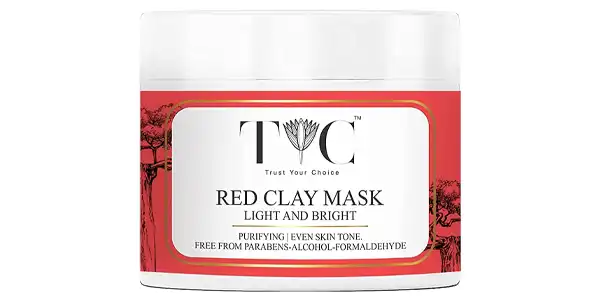 TYC Brightening Red Clay Mud Face Mask
Price: ₹279.00
fAQ-
What Is Clay?
What are the benefits of a clay face mask?
1. Help In Pull Out Impurities From Inside Pores To Treat Acne.
2. Improves Skin Firmness & Boost Elasticity.
3. Heal Allergic Skin Reactions.
4. Ease The Effects Of Sunburn.
5. Treat Dark Spots And Hyperpigmentation.
Is kaolin clay safe for dry skin?
There are no known dangers or side effects of applying kaolin clay on the face. However, if you have dehydrated skin, you may want to avoid it.