In 2023, the fashion scene is buzzing with the "Barbiecore" trend. Inspired by the 60-year-old fashion doll, this style emphasizes bright shades of pink, such as fuchsia and magenta, complemented by sparkles, feathers, rhinestones, and charms. For those looking to infuse their formal attire with this iconic style, here's a practical guide.
A Closer Look at Barbie's Influence on Formal Wear
Barbie's influence on formal wear can be seen in the resurgence of bright colors, sequins, and shimmering fabrics. Think of the classic Barbie gowns that sparkle and shine, and you'll get an idea of what Barbiecore in formal wear looks like. It's about making a statement, standing out, and feeling fabulous.
Moreover, Barbie's influence goes beyond just the clothes. It's about the entire look – from the perfect hairstyle to the right accessories. Barbie has always been known for her impeccable style, and that has translated into real-world fashion.
Signature Design Elements in Barbie-Inspired Formal Wear
Predominantly featuring the use of ribbons, ruffles, and sparkly fabrics, these design themes manifest the glamour and polished aesthetic typical of Barbie's formal wear.
Ribbons
Ribbons, often used as decorative features, convey a sense of femininity and sophistication in Barbie's dresses. Ribbons can be creatively employed as bows, straps, or even accents adding a unique flair to the garments. One frequently-used design element in Barbie-inspired formal wear is the use of ribbons as belts, fashioned to cinch at the waist for a captivating silhouette.
Ruffles
Ruffles, another signature design component, bring an element of elegance with a dash of fun to the outfits. Ruffles offer design versatility – they can add a body to a dress, provide a dramatic edge, or serve as an ornate enhancement. This design feature also introduces movement to formal attire, making ruffles an ideal aspect for such outfits.
Sparkly Fabrics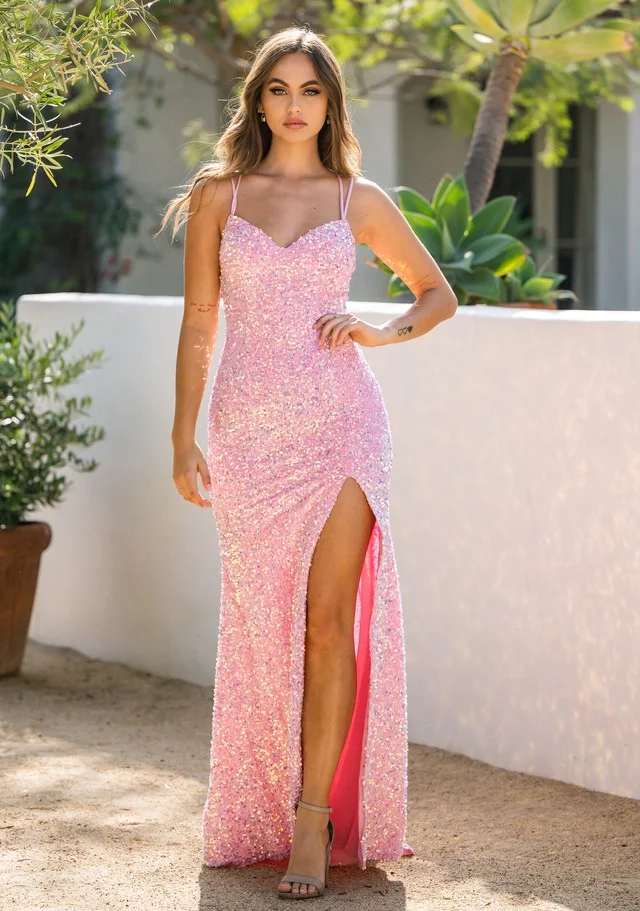 The glamour and sophistication associated with Barbie are further heightened with the use of sparkly fabrics in her formal wear. As a distinguishing characteristic of Barbie's fashion line, shiny and sequined materials transform ordinary outfits into festive and resplendent ones, setting the stage for making a memorable impression or becoming the life of a party.
Exploring the Color Schemes in Barbie-Inspired Formal Attire
A truly quintessential aspect of Barbie-inspired formal wear lies in the distinctive color palettes used throughout the clothing line. These outfits showcase bold and vibrant colors that reflect the personality of the iconic character.
Barbie's Signature Runway Palette
'Pink', the indisputable signature of Barbie-inspired fashion, runs through her clothing line in countless variations, from vividly bright hues to soft, delicate pastel shades. The prevalence of pink has easily rendered it synonymous with Barbie and is the first to come to mind when thinking of the brand's formal wear.
Pink's Chic Siblings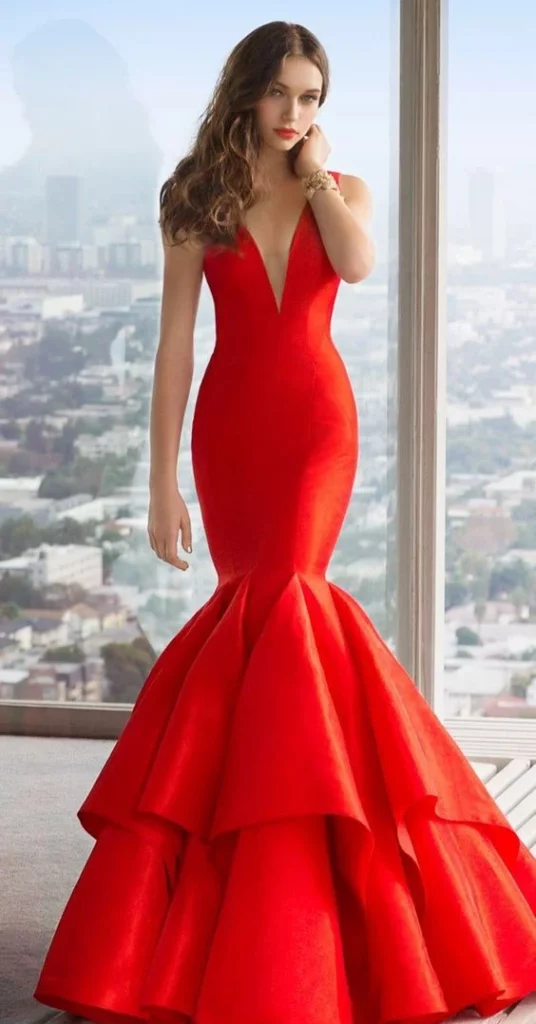 Apart from pink, Barbie-inspired outfits also dabble in other eye-catching colors. Blues, purples, or reds, frequently paired with iconic pinks, contribute to the creation of visually arresting clothing pieces. These color blends introduce an alluring vibrance to the formal wear line of Barbie.
Metallic and Jewel Tones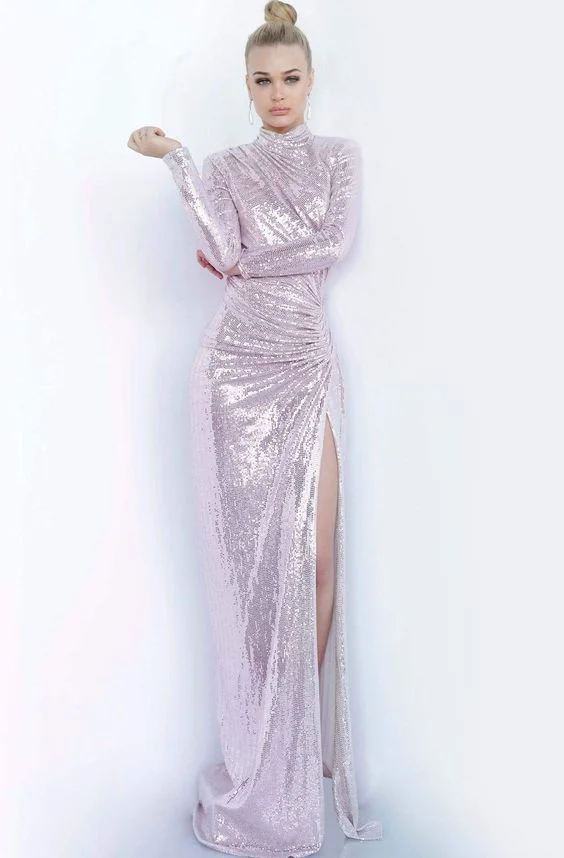 Moreover, metallic and jewel tones find their places in Barbie's formalwear too, often lending an air of luxury and class. These tones seamlessly infuse a sense of opulence into the ensemble.
Overall, the unique use of ruffles, ribbons, sparkly materials, and unforgettable color schemes all come together to define Barbie's signature look. These design elements collectively create the perfect fusion of femininity, glamour, and playful sophistication iconic to Barbie-inspired formal wear.
How to Incorporate Barbie Styles into Your Formal Wear
Barbie-Inspired Colors: How to Tailor The Perfect Palette for Your Formal Wear
A crucial element of Barbie's fashion imprint is her signature color palette. Although Barbie is best known for her love for vibrant pink, her ensembles have also celebrated pastel hues of baby blue, lavender, and mint green. If you're looking to channel Barbie's style in subtler terms, consider a blush pink dress or a mint green suit. For those seeking to make a bold statement, you can't go wrong with a striking hot pink outfit, ensuring your noticeable presence on any occasion.
Understanding Barbie Style Fabrics: What Works and What Doesn't
Fabrics play a significant role in achieving the Barbie look. You'll find many of Barbie's iconic outfits made from shiny materials like satin, silk, or organza. Sequined or rhinestone-studded fabrics are also common in Barbie's wardrobe. Because these fabrics are inherently formal, it won't be tough to find a formal piece in one of these materials that also suits Barbie's style. Remember to avoid anything too casual like cotton or denim – these aren't traditionally associated with Barbie's look.
Incorporating Barbie Accessories into Your Outfit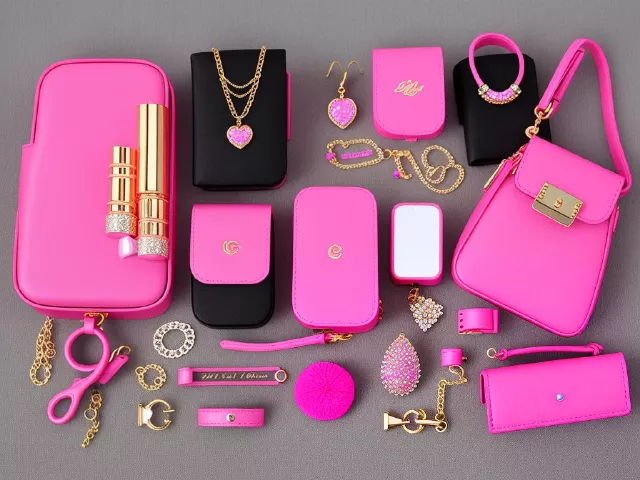 Barbie's look wouldn't be complete without the right accessories. Classic Barbie accessories include pearls, oversized sunglasses, and high heels. Interestingly, Barbie often matches her shoes to her outfit, so don't be afraid to incorporate this into your look if you can. However, it's crucial to remember not to overdo it; choose one or two statement accessories instead of decking out in too many pieces, which can come off as excessive.
Adding Barbie's Charm: Taking Inspiration from Barbie's Iconic Outfits
While interpreting Barbie's signature style, it's beneficial to reference some of her most iconic looks. For instance, consider the original 1959 black-and-white striped swimsuit or the pink satin gown from the 1980s. These outfits utilize Barbie's core aesthetic – bold, feminine, and unapologetically glamorous. You can rework these styles and color schemes into modern formal wear.
The Barbie Silhouette: Bringing Out the Barbie Characteristics in Your Outfit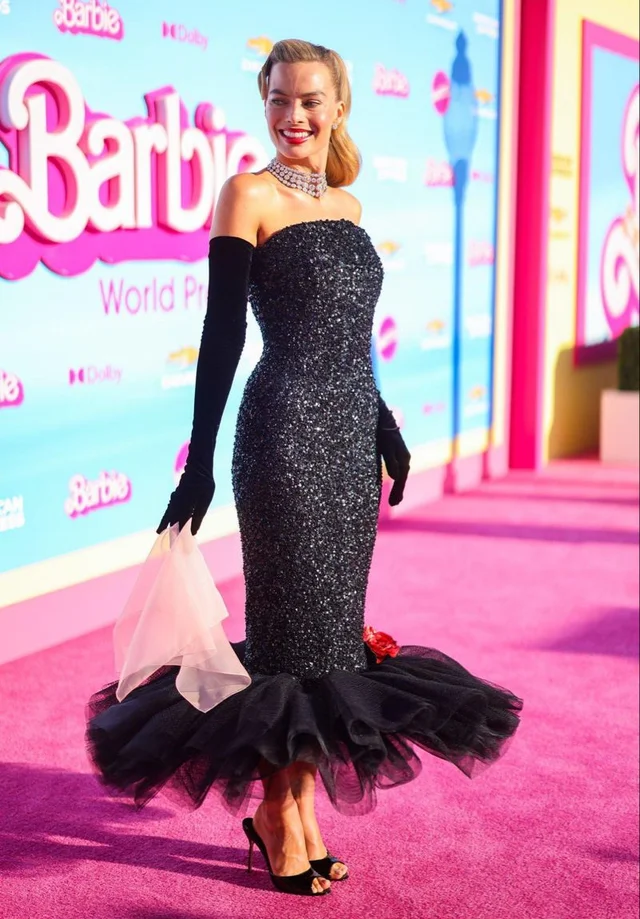 Creating a Barbie-inspired silhouette is all about emphasizing the feminine curves. Barbie's outfits often highlight her waist with a cinched-in design and flared out from the waist to create an hourglass shape. This look can be imitated through formal wear by choosing pieces like A-line dresses or fitted gowns with mermaid silhouettes.
Insights: Understanding Barbie-Inspired Formal Wear
Incorporating Barbie's iconic style into your fashion choices isn't about becoming a carbon copy, but about using elements of her signature style to enhance your own. This can be achieved by understanding and blending Barbie's color scheme, textures, and accessories, as well as her iconic looks and silhouettes, into your formal wear. The objective is to infuse the Barbie-inspired aesthetic into your outfits, making them stand out in any formal setting.
FAQ's
What are the design elements in Barbie-inspired formal wear?
The signature design elements include the use of ribbons, ruffles, and sparkly fabrics, each adding a unique touch of femininity, elegance, and glamour to the attire.
What are the best colors for Barbie-inspired formal attire?
While pink is the indisputable signature color, other hues like blues, purples, reds, and metallic and jewel tones also feature prominently in the Barbie-inspired formal wear palette.
How can I add Barbie's style to my formal wear?
To incorporate Barbie's style, focus on her signature color palette, select shiny materials like satin or sequined fabrics, add classic Barbie accessories like pearls and high heels, and take inspiration from her iconic outfits.
What fabrics best represent Barbie's style in formal wear?
Fabrics like satin, silk, organza, and those with sequins or rhinestones are most representative of Barbie's style in formal wear.
What accessories are associated with the Barbie look?
Classic Barbie accessories include pearls, oversized sunglasses, and high heels. Matching shoes to outfits is also a typical Barbie fashion statement.