Fashion enthusiasts are excited to emulate the trend "Barbiecore" showcased in the recent Barbie film. It's a fascinating fusion of the timeless Barbie charm we all know and love, with a fresh twist of today's fashion sensibilities. The movie parades an array of ensembles that are nothing short of a fashionista's dream.
Understanding the Barbiecore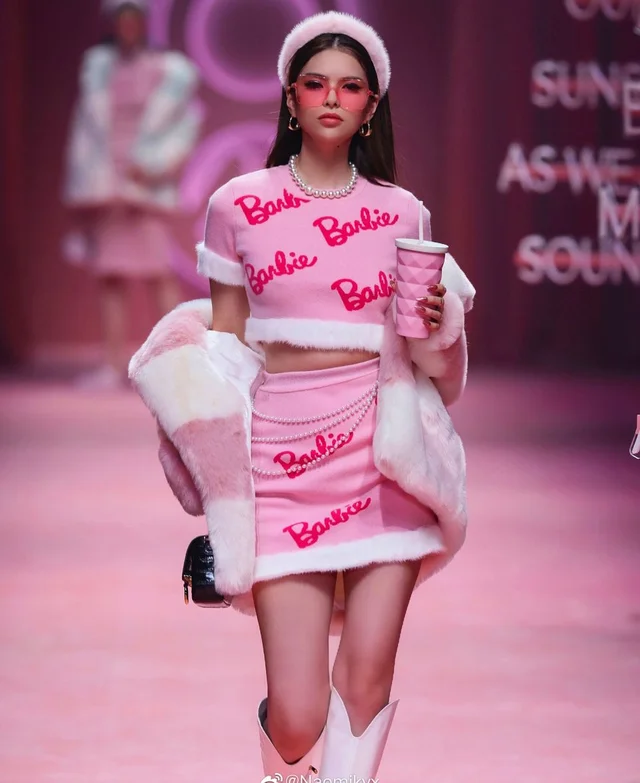 The film's style guide is a treasure trove for fans looking to inject a dose of "Barbie glamour" into their lives. It offers a range of suggestions, from retro-inspired dresses to enchanting mermaid Barbie necklaces.
Spotlight on Barbie's Iconic Looks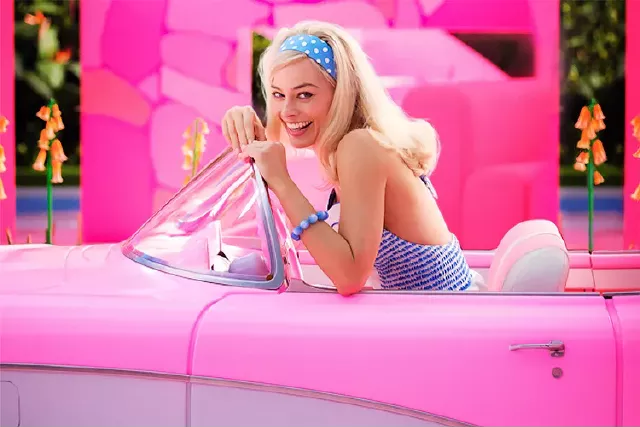 From Margot Robbie's captivating striped blue dress adorned with a bold heart to a whimsical pink-and-white-striped gown, and a chic denim halter top – each outfit is a testament to the enduring appeal of Barbie style, now reimagined with contemporary flair.
The Unmistakable Barbiecore Color Palette
The Barbie movie heralds the arrival of "Barbiecore," an all-pink aesthetic that's causing quite a stir in the fashion world and beyond. This trend is not just reshaping our wardrobes but also influencing home decor and lifestyle choices. It's a pink revolution if you will.
Trends, Patterns, and Designs: Emulating Barbie's Style
Celebrities like Margot Robbie, who plays Barbie in the movie, have been seen embracing this trend, recreating the Mattel doll's outfits during the film's press tour. The Barbiecore trend is not just about the color pink; it's about channeling the spirit of Barbie – bold, fun, and always fashionable.
Accessories are Key in Barbie's Wardrobe
Barbie outfits weren't just about the clothes; accessories played a major role. Purses, shoes, sunglasses, hats, and jewelry are essential to complete the look. If you're looking for inspiration, consider Barbie's most emblematic accessories, such as pearl earrings, oversized sunglasses, or high-heeled shoes. Even Barbie's dog, car, or dream house could serve as inspiration for quirky accessory choices.
Barbie Hairstyles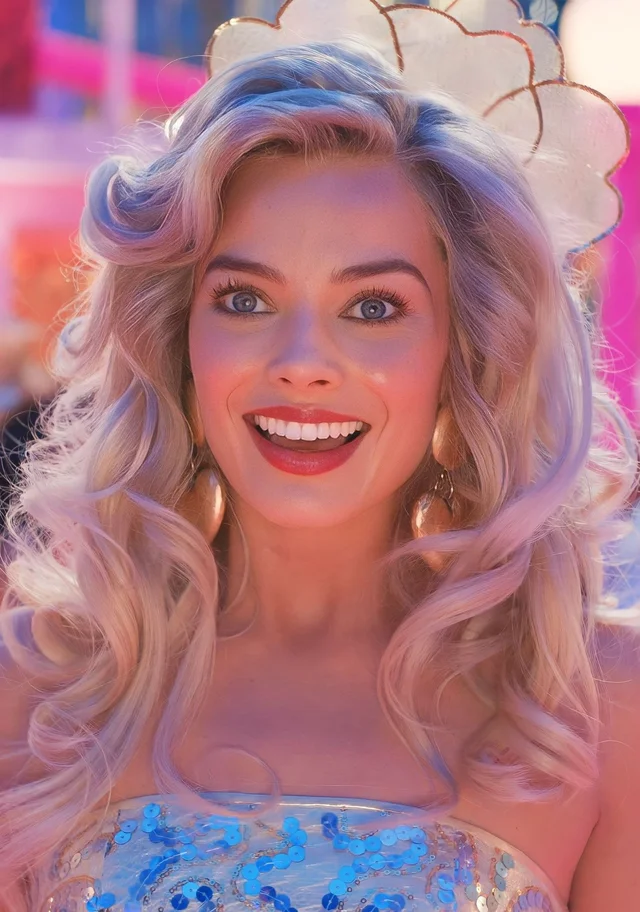 Barbie has had many hairstyles over the years, but she is most known for her long, blonde hair. If you don't have blonde hair, you can consider getting a wig. You can style it in a ponytail, loose waves, or even a stylish updo.
Barbiecore-Inspired Makeup Looks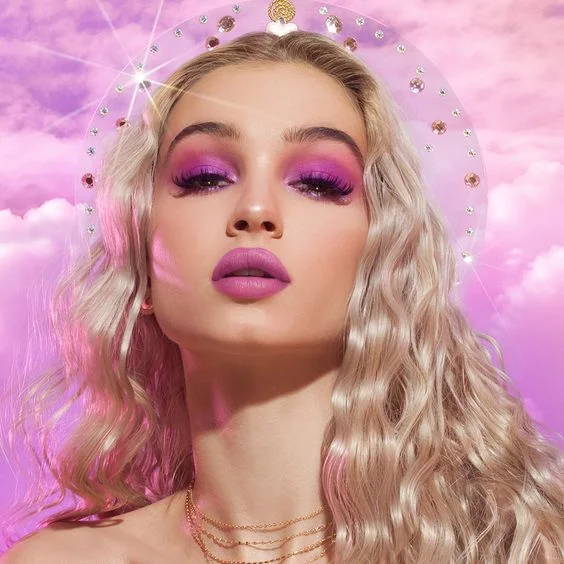 Achieving the Barbie Look with Makeup
Classic Barbie makeup is characterized by dramatic eyes, rosy cheeks, and a glossy pink lip. To achieve this, start with a flawless base. Barbie's skin always looks impeccable, after all. Use a medium to full coverage foundation and concealer to hide any blemishes or dark circles, and set this with a translucent powder for a smooth, matte finish.
Eye Makeup: Glamorous and Dramatic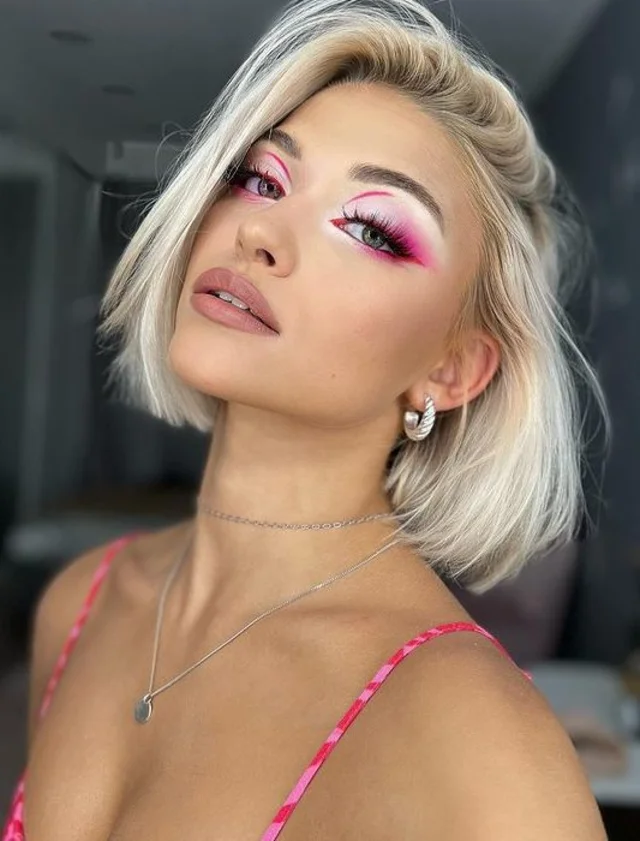 The heart of the Barbie makeup look lies in the eyes. Barbie dolls typically have big, beautiful eyes, which can be imitated with the right makeup techniques. Begin with an eye primer to ensure your eye makeup stays put. Then, using an eyeshadow palette with pink and purple hues, create a gradient effect from light to dark across the eyelid.
Make sure to blend thoroughly for a seamless finish. For added glamour, use white eyeshadow or a highlighter in the inner corners of the eyes and just below the eyebrows. A heavy coat of mascara or false eyelashes can provide the necessary drama to make your eyes truly POP, just like Barbie's.
Lips and Cheeks: Pink and Glossy
Pay homage to Barbie's iconic pink lip with a similar shade. For an exaggerated party look, liner slightly outside your natural lip line, fill in with a bright, bubblegum pink lipstick, and top with a clear or pink gloss for added shine.
For the cheeks, a rosy blush swept across the apples of your cheeks will provide a youthful, Barbie-esque flush.
Final Touch: Don't Forget to Highlight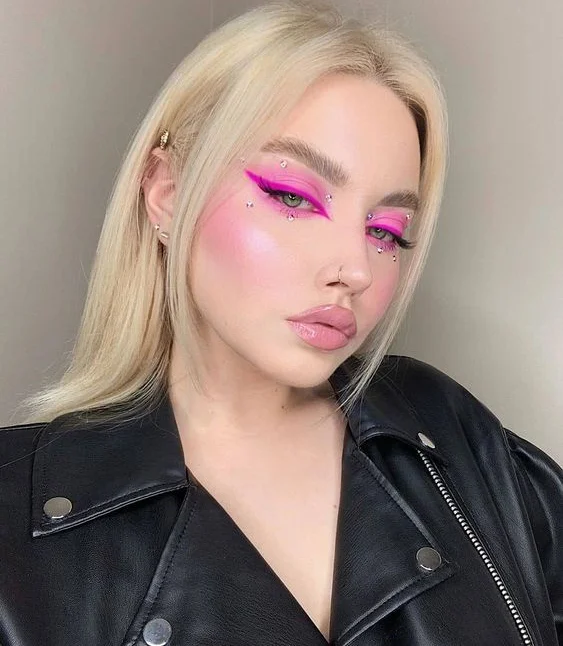 The final touch to your Barbie-inspired makeup look is a generous sweep of highlighter on the highest points of your cheeks, the bridge of your nose, and the cupid's bow. This will give you that classic Barbie doll gleam and tie your whole look together.
Finding the Perfect Barbiecore Outfit Ideas
Let's dig a bit deeper into how to locate the perfect Barbie-inspired outfit for women.
Barbie Look In Formal Wear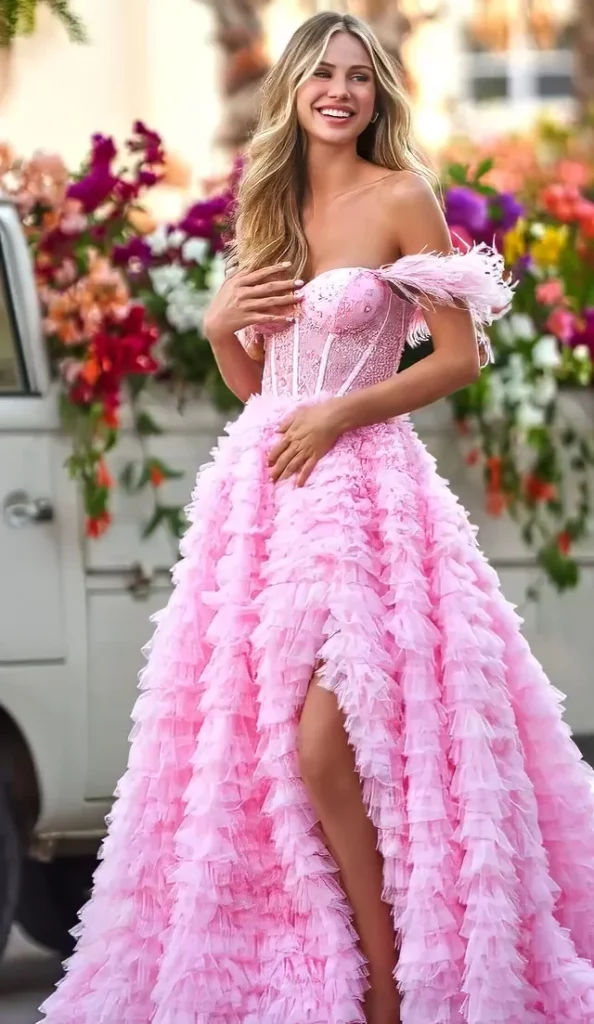 Dive with us into the mesmerizing formal wear inspirations from Barbie and see how you can draw some cool ideas for your own chic, formal look.
Classic Pink Barbie Look
When we think of Barbie, pink often comes to mind first. For this outfit, try pairing a pink bodycon dress with sparkly high heels. Accessorize your look with silver or pearl jewelry and a pink clutch. Don't forget the essential – a blonde wig or hair highlights.
You can easily find pink dresses at popular clothing retailers such as Forever 21, Fashion Nova, or ASOS.
Career Barbie Look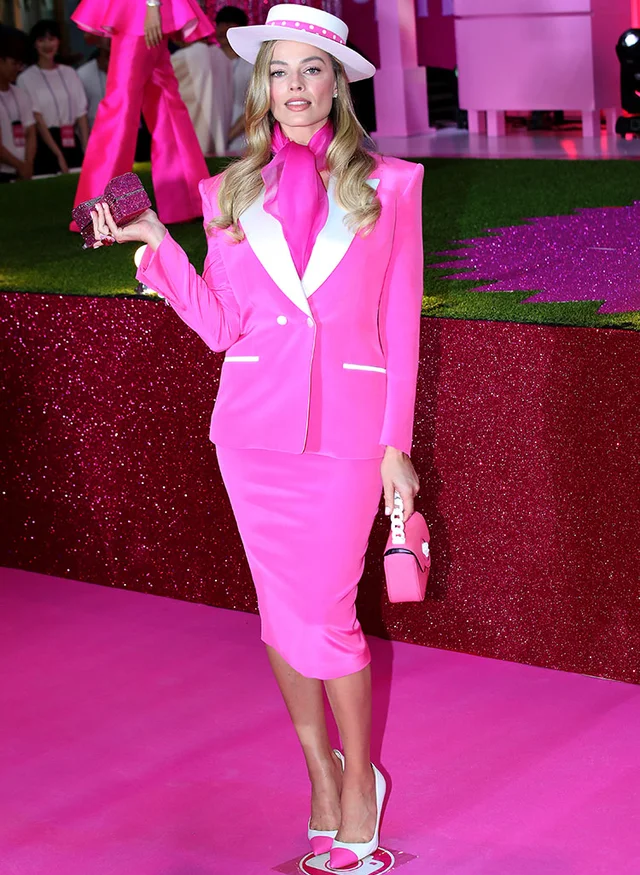 Barbie has had more than 200 different careers. Choose one of your favorite Barbie careers, like a flight attendant, doctor, or astronaut, to recreate her look. Scrubs can be found online or at medical supply stores, while flight attendant or astronaut costumes can typically be found at party supply stores or ordered online from retailers like Amazon.
Barbie Sport Look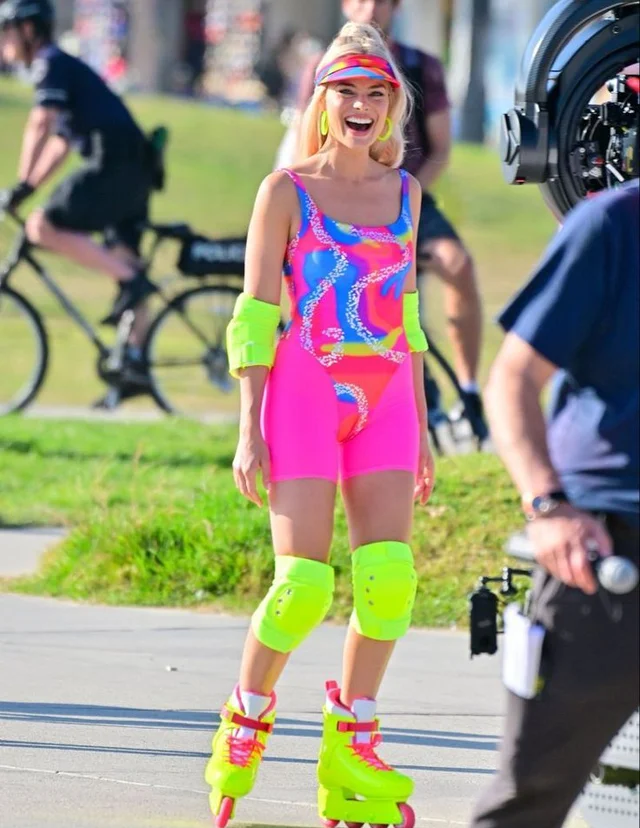 For a more casual presence, try a look inspired by Sporty Barbie. Opt for a pink tracksuit or a neon-colored yoga outfit paired with white sneakers. This outfit can easily be assembled through brands like Adidas, which has an extensive range of colorful sportswear.
Barbie Beach Look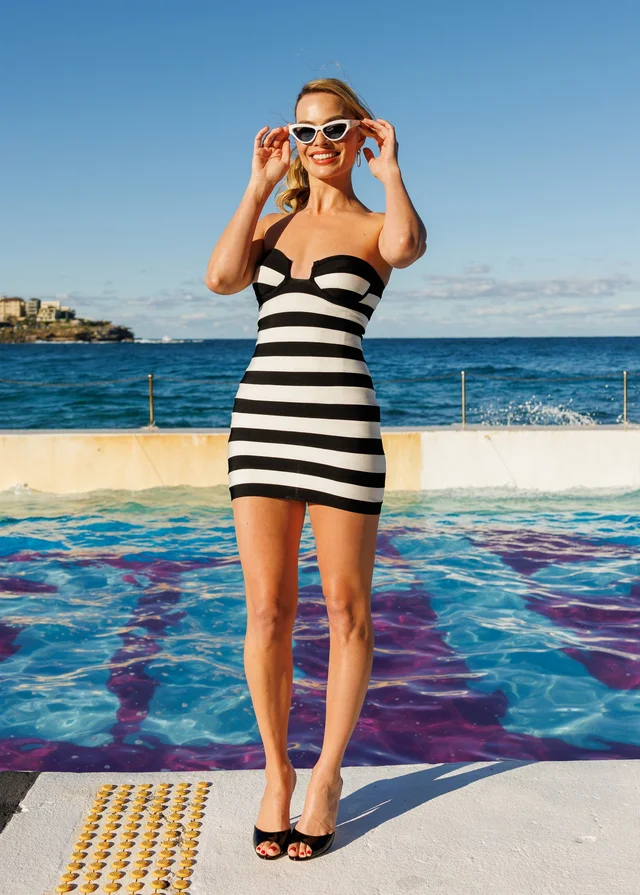 Putting together a look inspired by Beach Barbie is simple. All you need is a vibrant swimsuit, cropped shorts, and a pair of flip-flops. Finish your face with a beachy wave hairstyle and a pair of sunglasses. Brands like Swimsuits For All, Venus, and ASOS have a range of swimsuits fit for Beach Barbie.
Pairing Your Barbie Outfit with the Perfect Accessories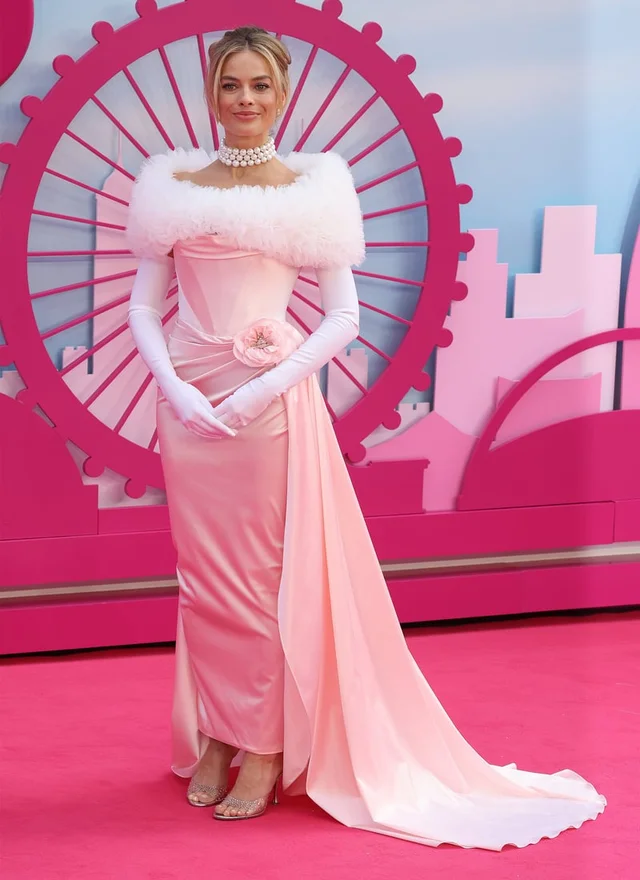 Diving into Barbie's world of fashion demands a keen eye for the tiniest details. Perfecting the Barbie look goes beyond the dress—it's all about bringing together the right shoes, handbags, jewelry, and hair accessories to nail that quintessential Barbie aura.
Think Pink with Handbags and Shoes
One of the key steps in accessorizing your Barbie outfit is selecting the right kind of handbag and shoes. Barbie is known for her signature pink color, so you might want to consider adding pink elements to your outfit. For a stylish yet playful addition, consider opting for a pink shoulder bag or a pair of pink pumps. If pink isn't your color, you can opt for neutral colors like white or black that go with almost any outfit.
Dazzle with Jewelry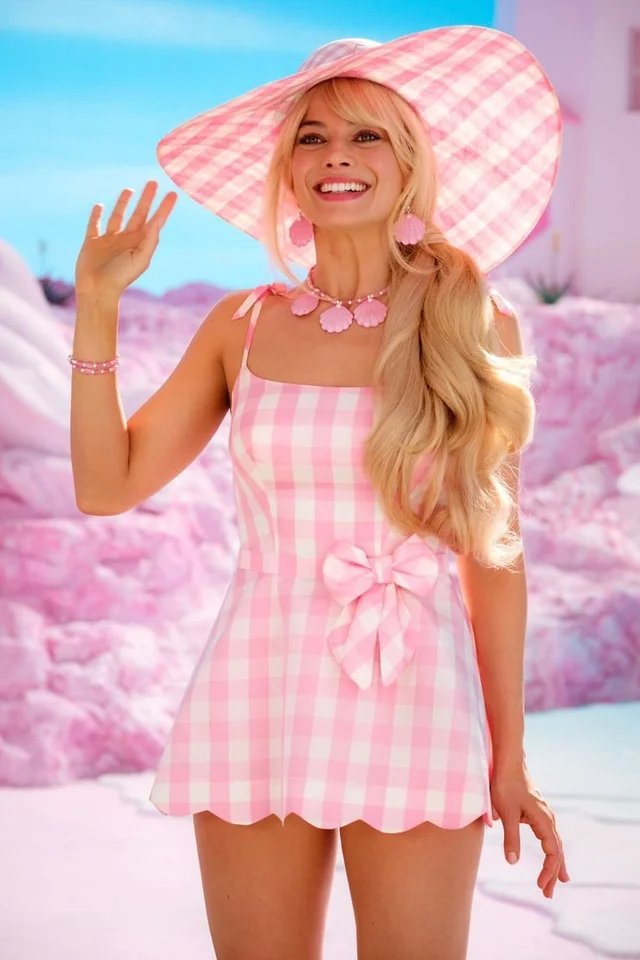 Barbie's style usually includes blingy and bright pieces, as she cannot shy away from glamor and sparkle. Consider incorporating statement necklaces, oversized earrings, or elegant charm bracelets into your outfit. You can choose pieces set in gold or silver tones to match with other accessories or the outfit. Remember, these pieces should be fun, flashy, and fabulous, just like Barbie herself.
Hair Accessories: Finishing Touches Matter
Choosing the right hair accessory can tie your whole Barbie outfit together. Barbie often sports hair accessories like headbands, bows, or jeweled hairpins. A pink ribbon bow or a jewel-toned headband could be just what you need to elevate your outfit. Hair accessories can add a playful or elegant touch to your overall look, depending on the style you are going for.
Choose Wisely: Balancing Your Outfit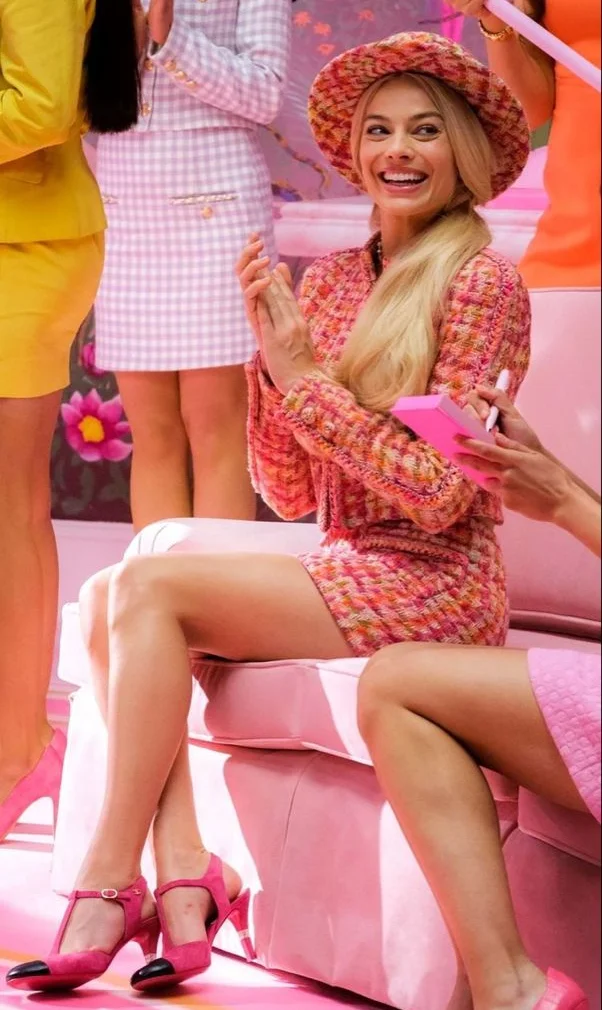 While capturing Barbie's style is important, it's also crucial not to over-accessorize. Too many accessories can make your outfit look cluttered rather than stylish. Try to keep a balance. For example, if you've decided to wear a statement necklace, you might want to skip the oversized earrings and vice versa. When in doubt, remember the age-old fashion rule – less is more.
How to Create Your Barbie Party Outfits
Integrating Barbie's Style into Modern Fashion
When integrating Barbie's style into modern fashion for a party, think about it as a balance between nostalgic and contemporary. You can pull off a head-to-toe Barbie outfit or subtly integrate elements of Barbie's style into your modern wardrobe. For example, you may opt for a sleek, modern-cut dress in classic Barbie pink, or accessorize with kitschy Barbie-themed jewelry.
DIY Barbie Style Outfits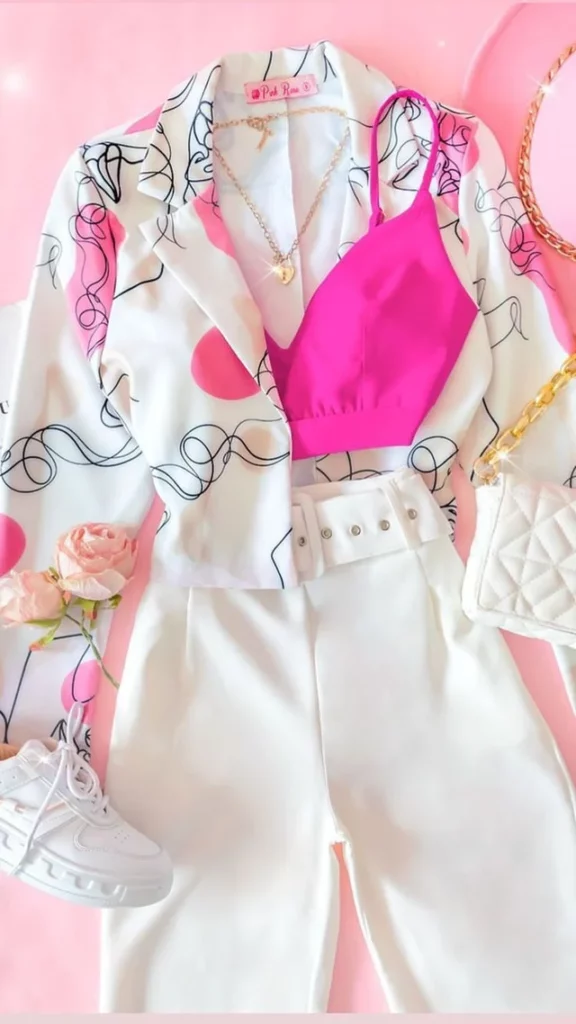 Creating your DIY Barbie party outfits allows for extreme creativity. Use online platforms like Pinterest or Instagram for inspiration. Some may even opt for cosplay-style outfits, using sewing patterns of Barbie's dresses available online. Remember to be confident in your look, the aim is both to have fun and tribute to the fashionable legacy of Barbie.
Consider the Party Theme and Dress Code
Finally, always consider the party theme and dress code when creating your Barbie party outfit. Whether it's a casual or sophisticated event, or a decade-specific party, each of these factors should guide your clothing and accessory choices. The key is to let Barbie's style influence your outfit, rather than copying her exact look.
FAQ's
What is Barbiecore?
"Barbiecore" is a fashion trend that fuses the timeless Barbie charm with today's fashion sensibilities. It was showcased in the recent Barbie film.
How to achieve the Barbie look with makeup?
Barbie makeup is characterized by dramatic eyes, rosy cheeks, and a glossy pink lip, with a flawless base, and often complemented by a highlighter on the highest points of cheeks for that Barbie doll gleam.
Where can I find Barbiecore-inspired outfit ideas?
For Barbiecore-inspired attire, You can take inspiration from the Barbie film's ensembles or shop at popular clothing retailers such as Forever 21, Fashion Nova, or ASOS.
How important are accessories in achieving the Barbie look?
Accessories are crucial in achieving the Barbie look. Some of Barbie's most emblematic accessories include pearl earrings, oversized sunglasses, high-heeled shoes, and other items like purses, shoes, and hats.