The fuchsia outfit has become a very popular trend in women's fashion these days. Be it women's tops pants, footwear, lipsticks, handbags, or other accessories, fuchsia rules the fashion industry these days.
Whether you're looking for a pop of color to add to your work wardrobe or a statement-making outfit for a night out on the town, these fuchsia picks are sure to inspire.
As fuchsia is too similar to pink, it can also be considered a feminine color – but one that is more solid and that immediately attracts attention. Pairing a fuchsia top with bright yellow makes you bold or mixing it with beige will make your look sophisticated.
From bold and bright to subtle and chic, we've got the perfect ensemble for every style. Get ready to turn heads with these fresh and fashionable fuchsia outfit ideas!
1. Make a Bold Statement with Yellow
If you're looking to make a bold statement this season, we highly recommend adding fuchsia and yellow to your wardrobe.
These two vibrant colors are sure to grab attention and add a playful touch to any outfit.
One idea could be pairing a fuchsia blazer with a yellow dress or vice versa.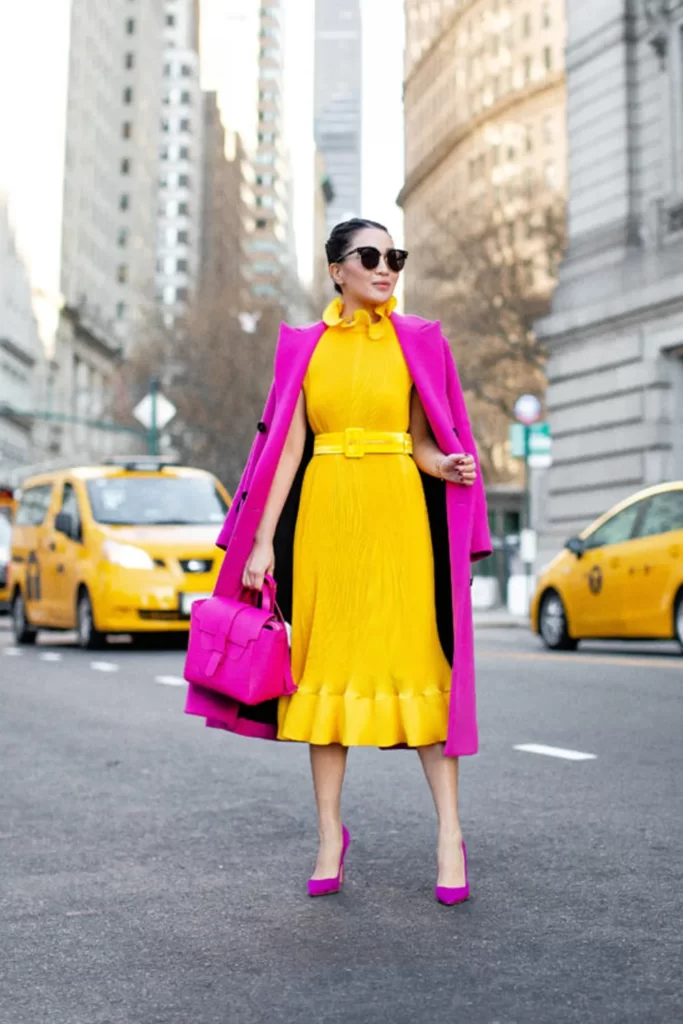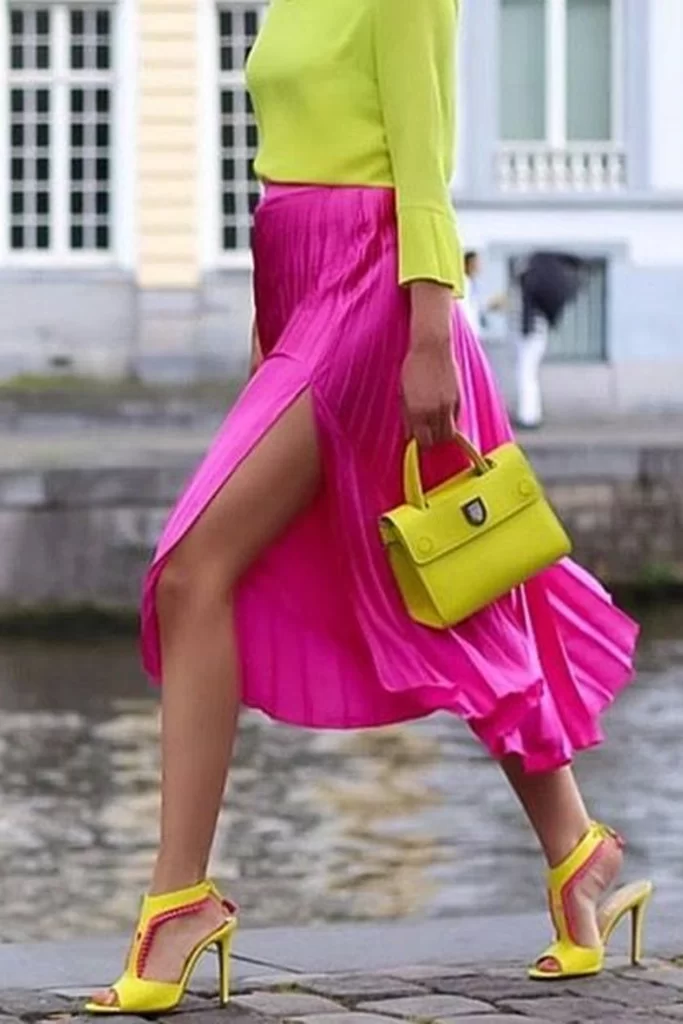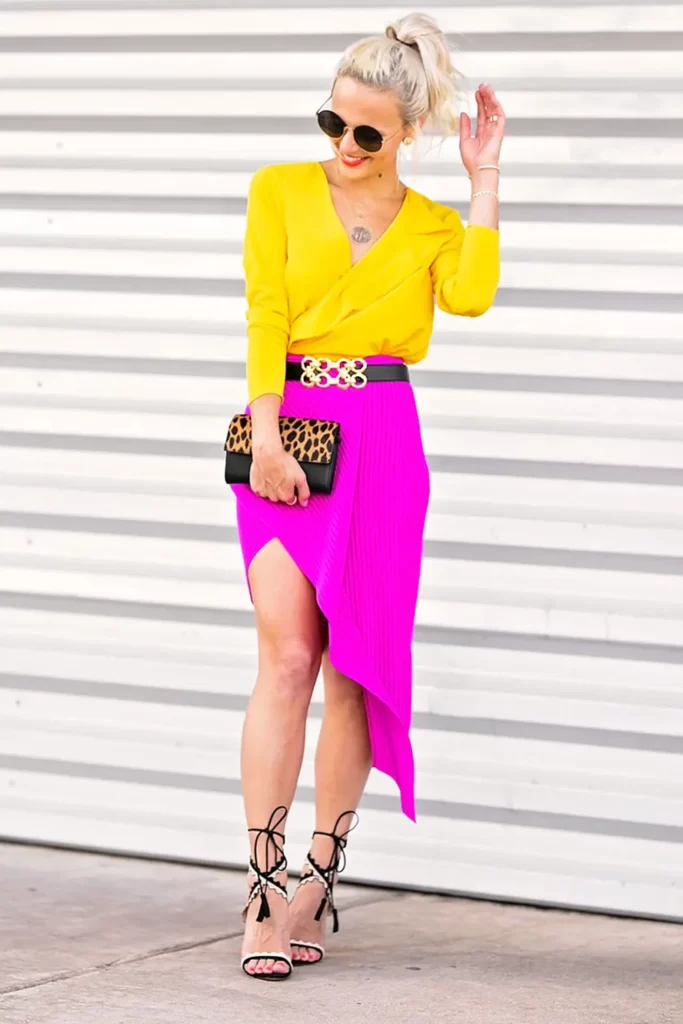 Try a yellow top with fuchsia pants for a fun and edgy look. You can also add pops of fuchsia and yellow to your accessories, like a statement bag or bold jewelry.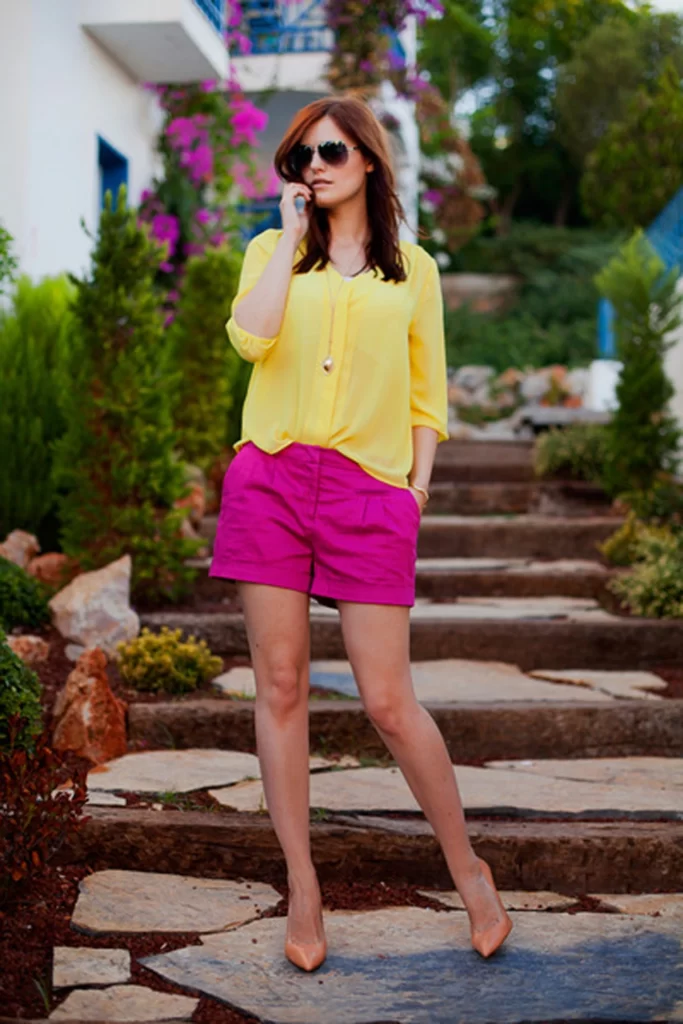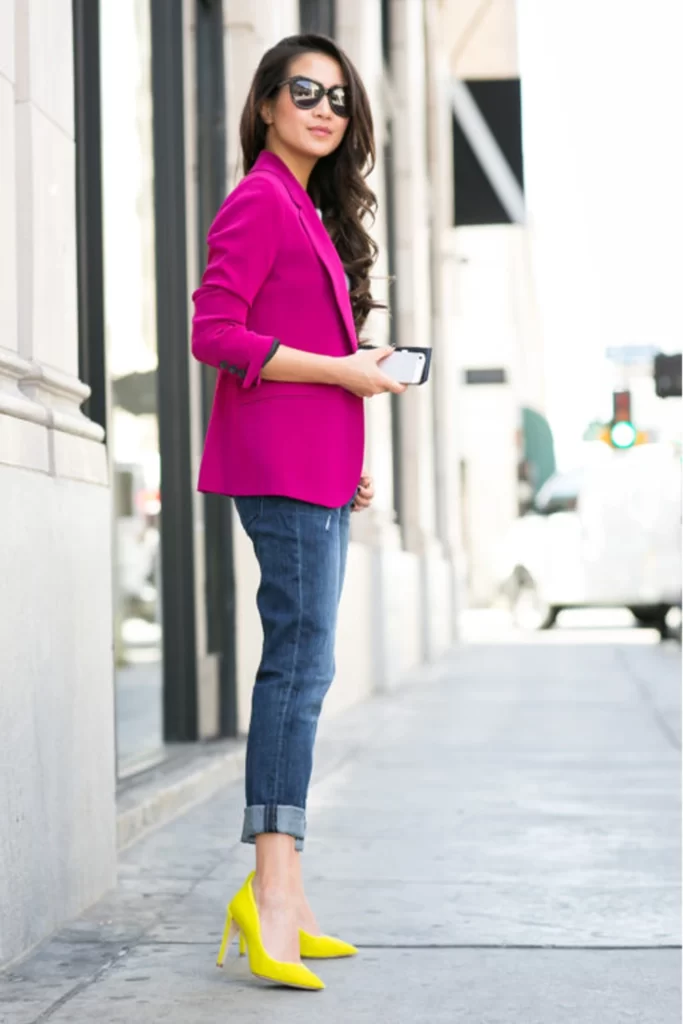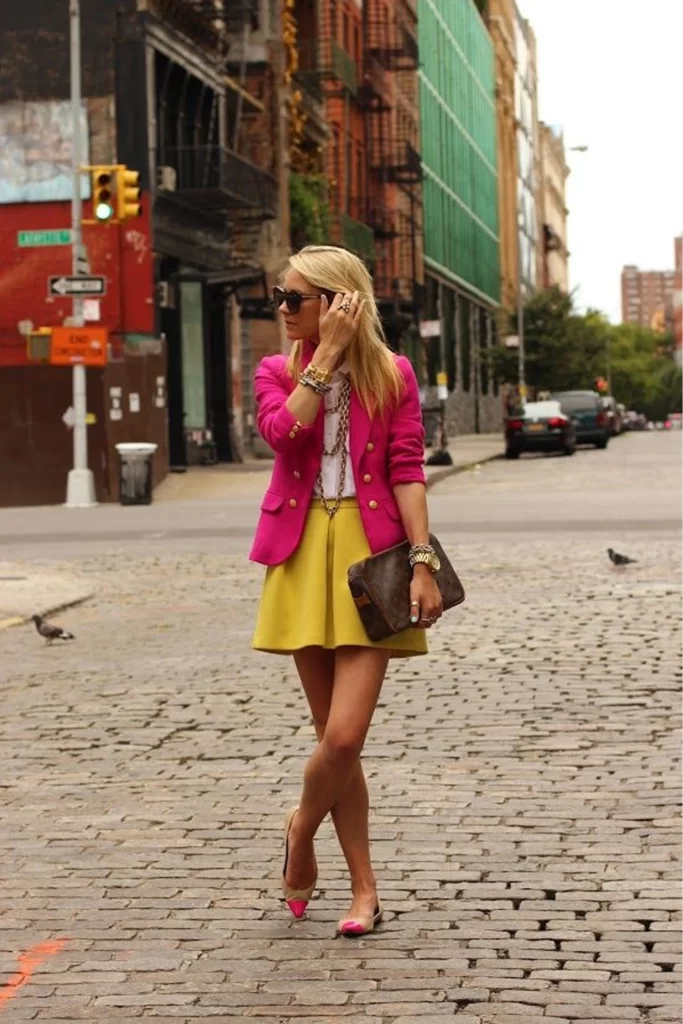 Don't be afraid to mix and match different shades of these colors too! Remember, fashion is all about self-expression and having fun, so go ahead and play with different fuchsia and yellow outfit ideas to find your perfect style.
2. green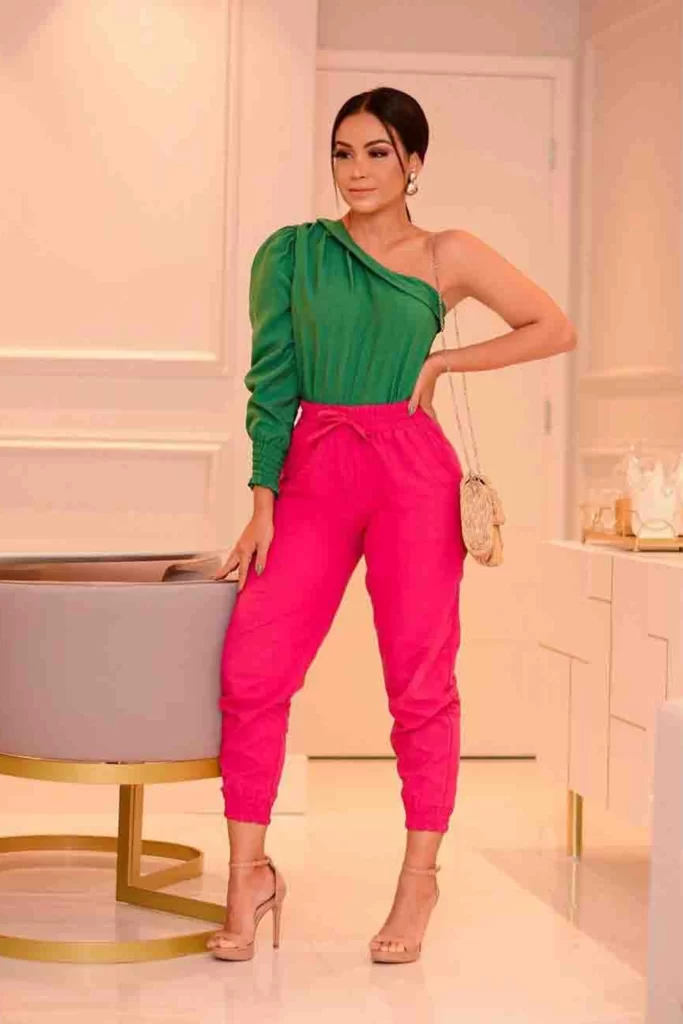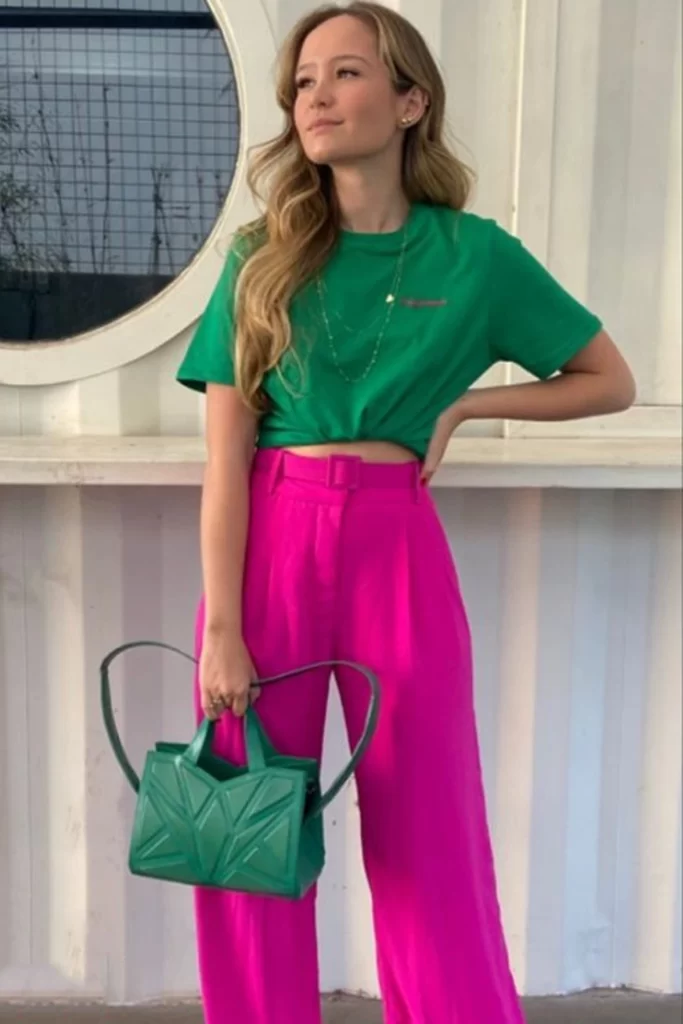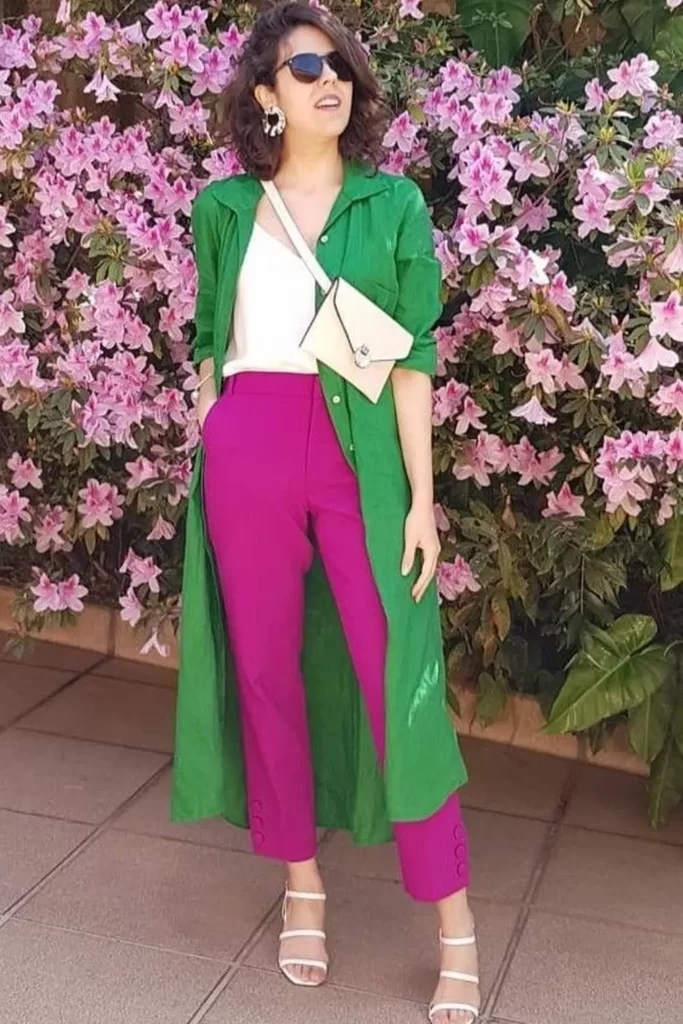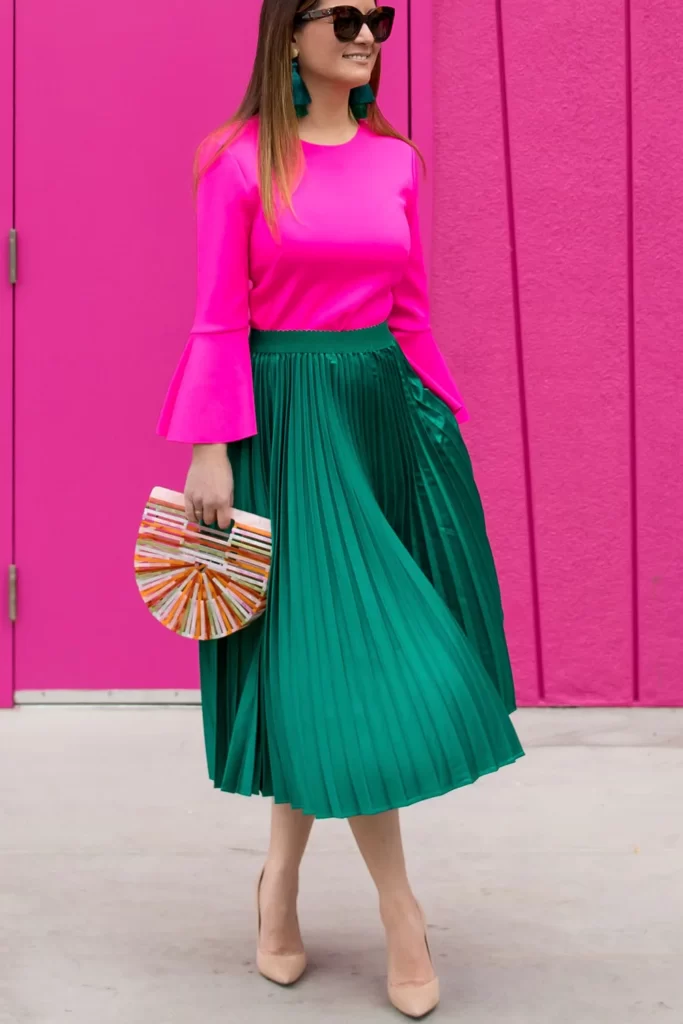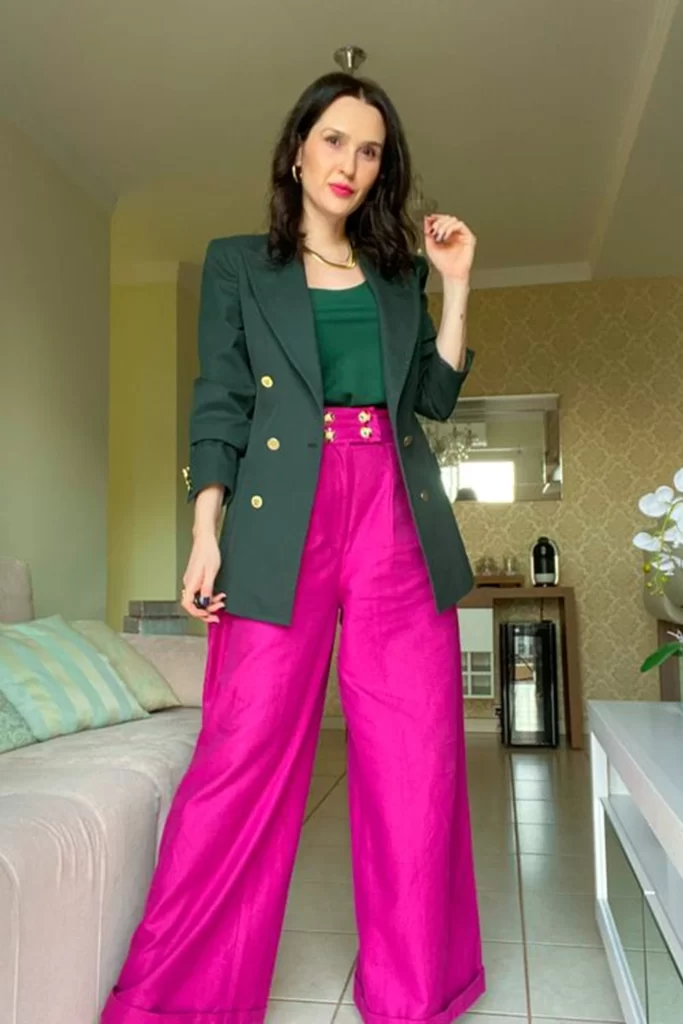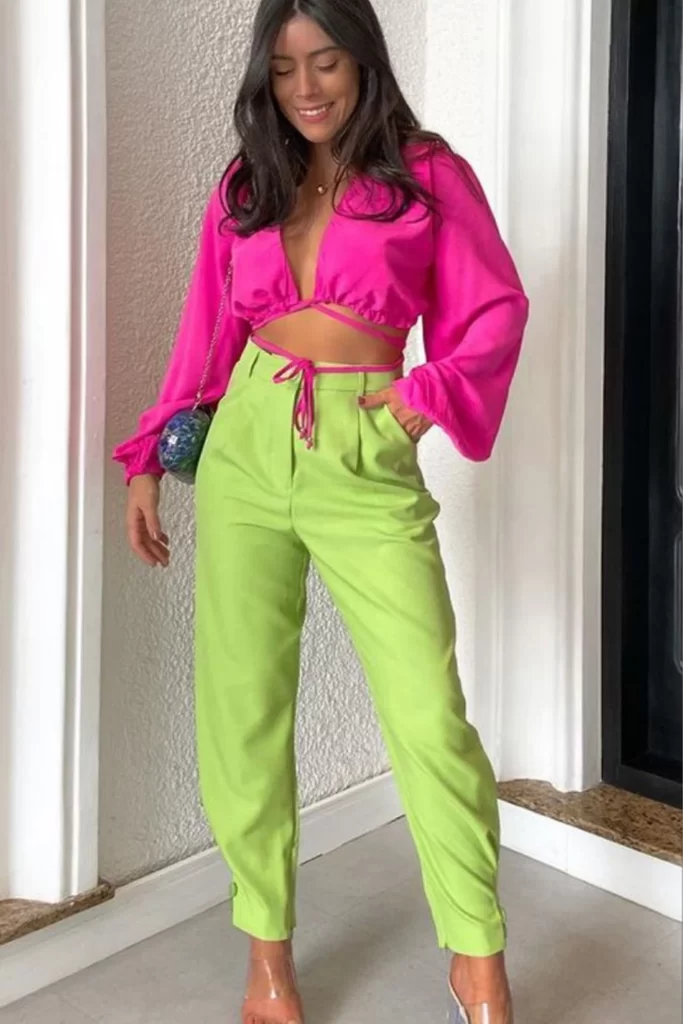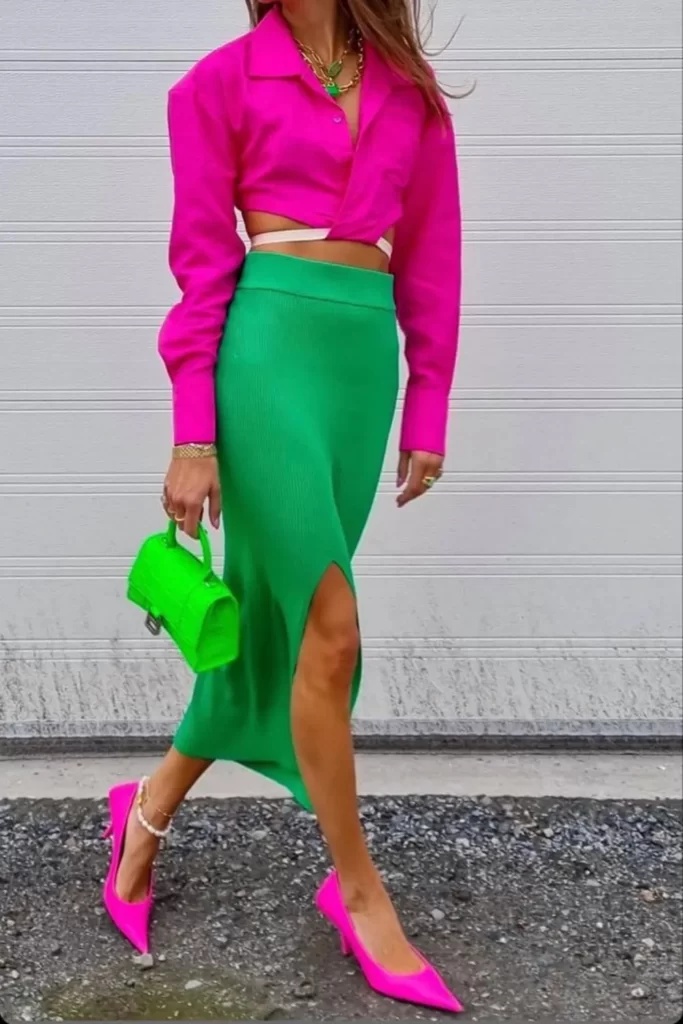 3. Orange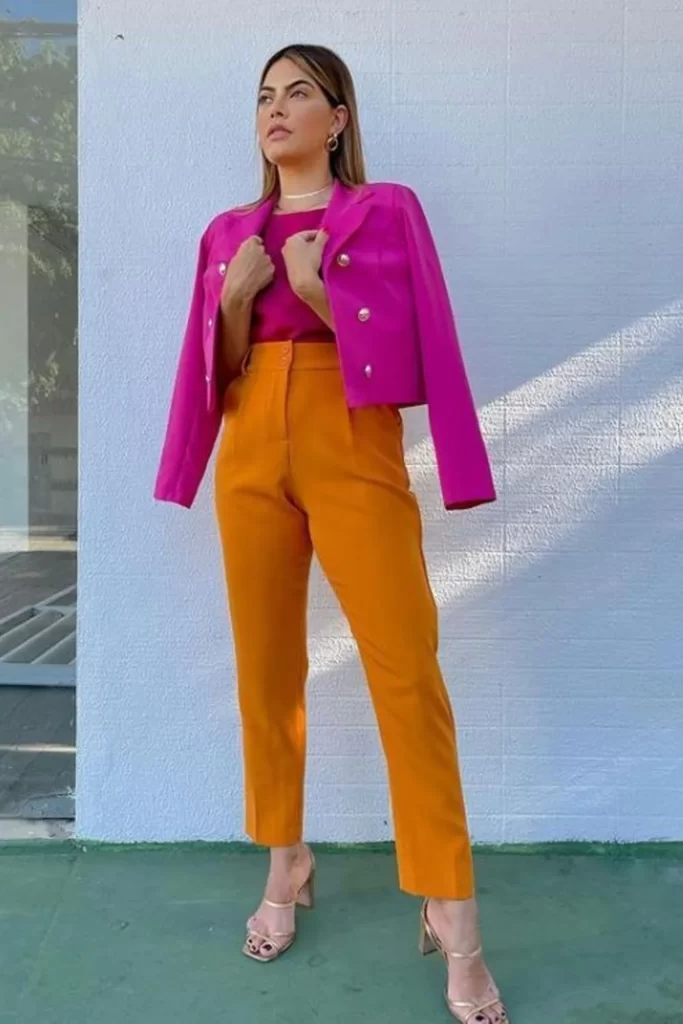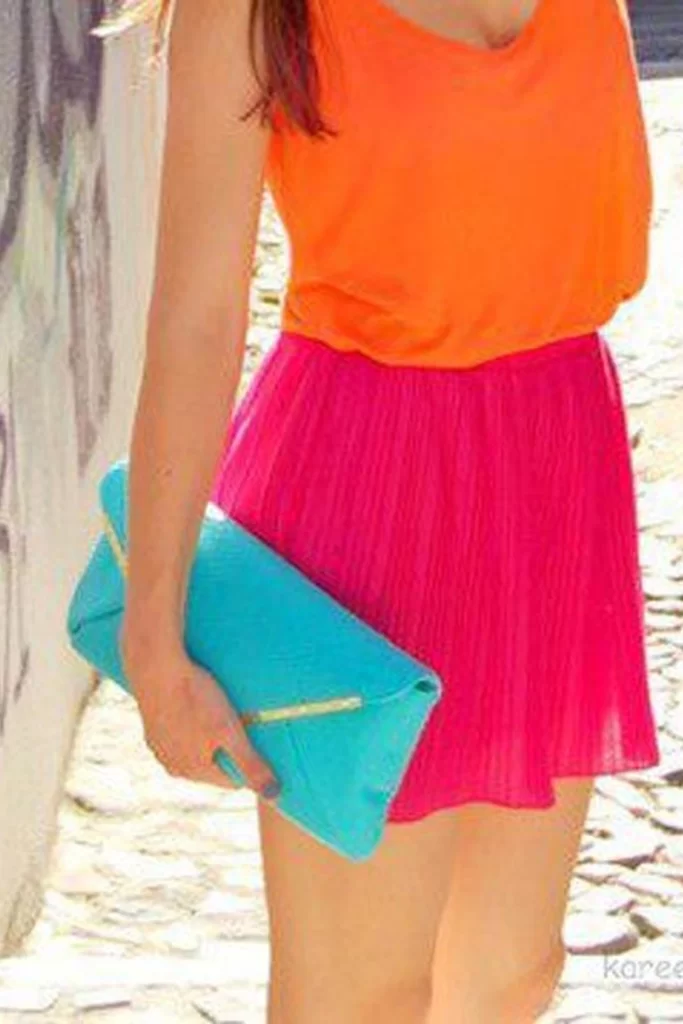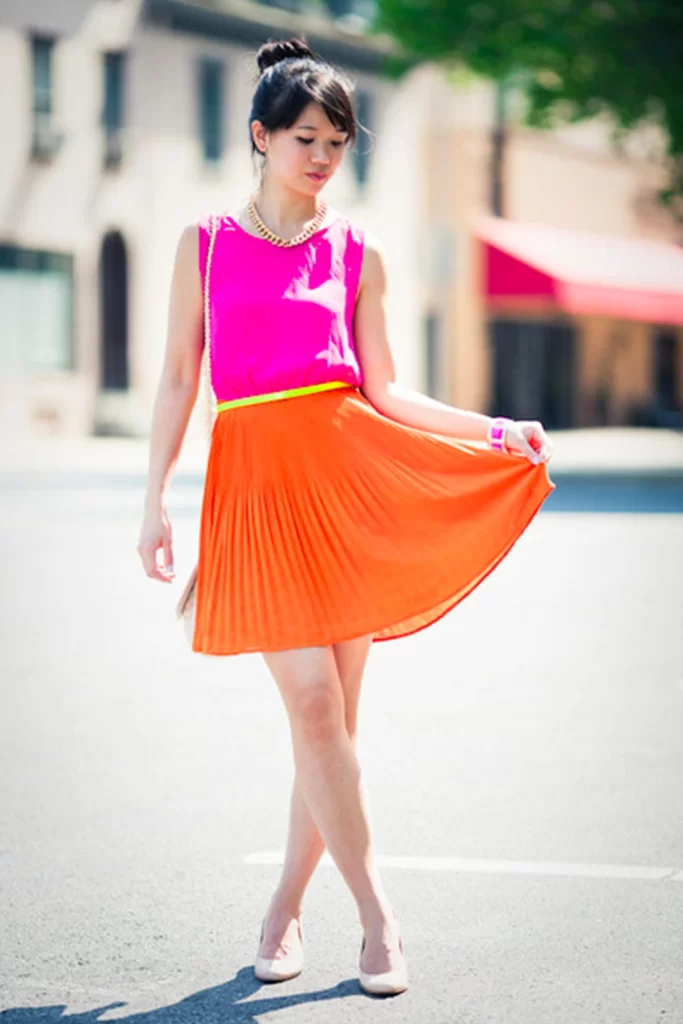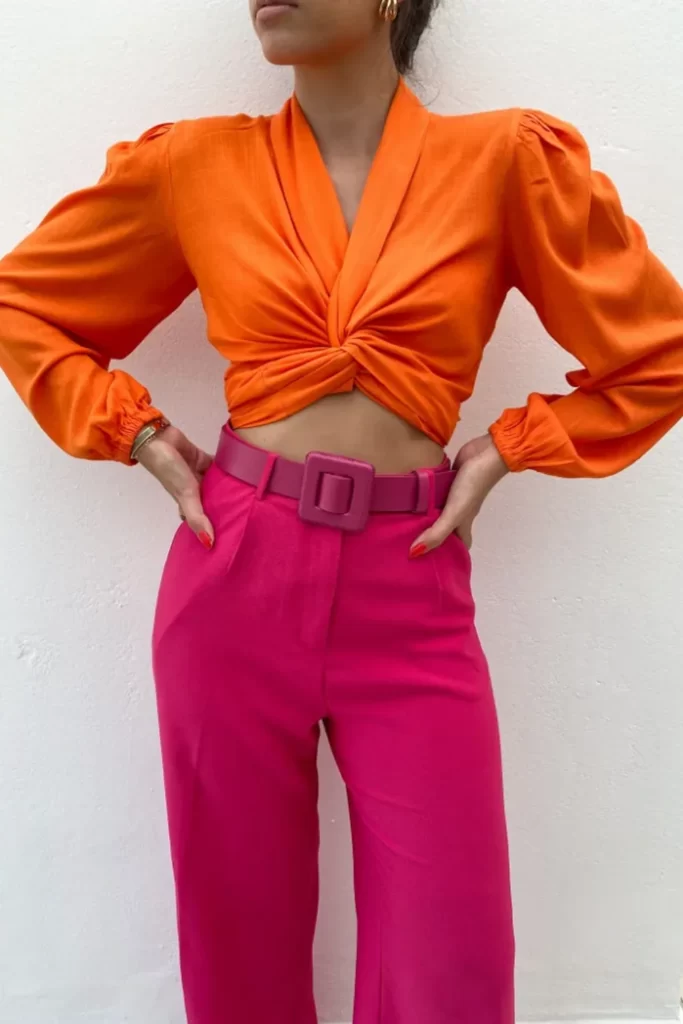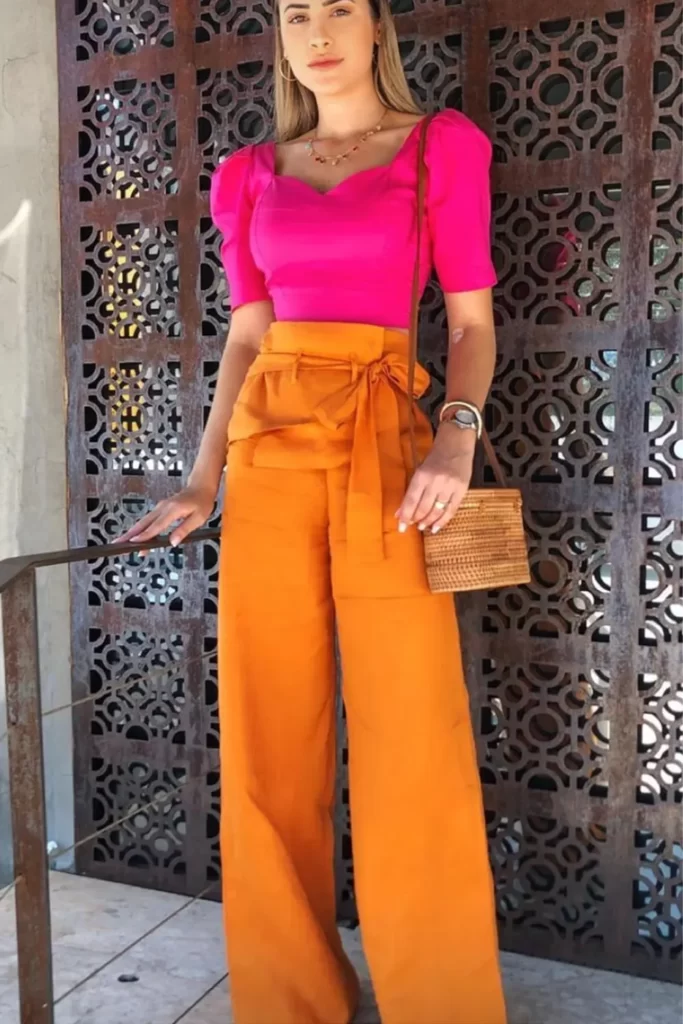 4. Red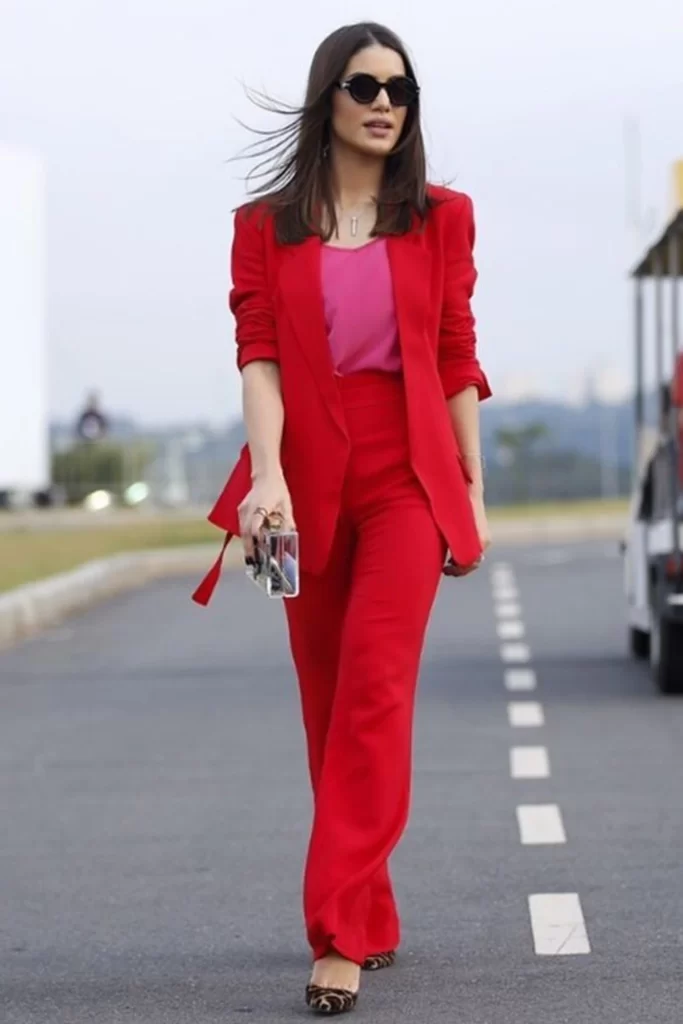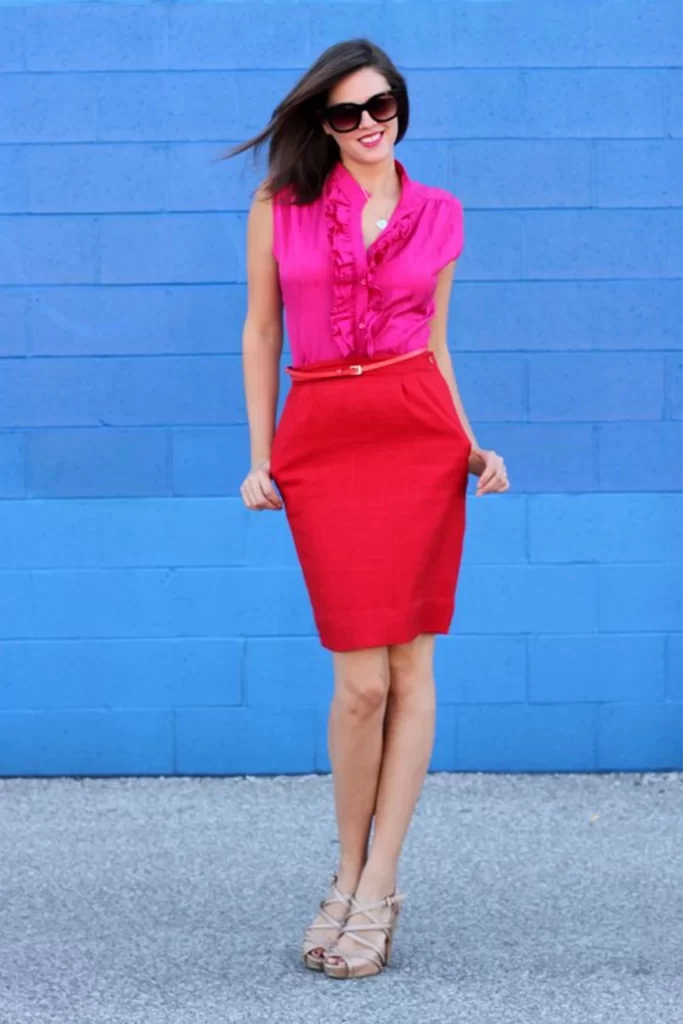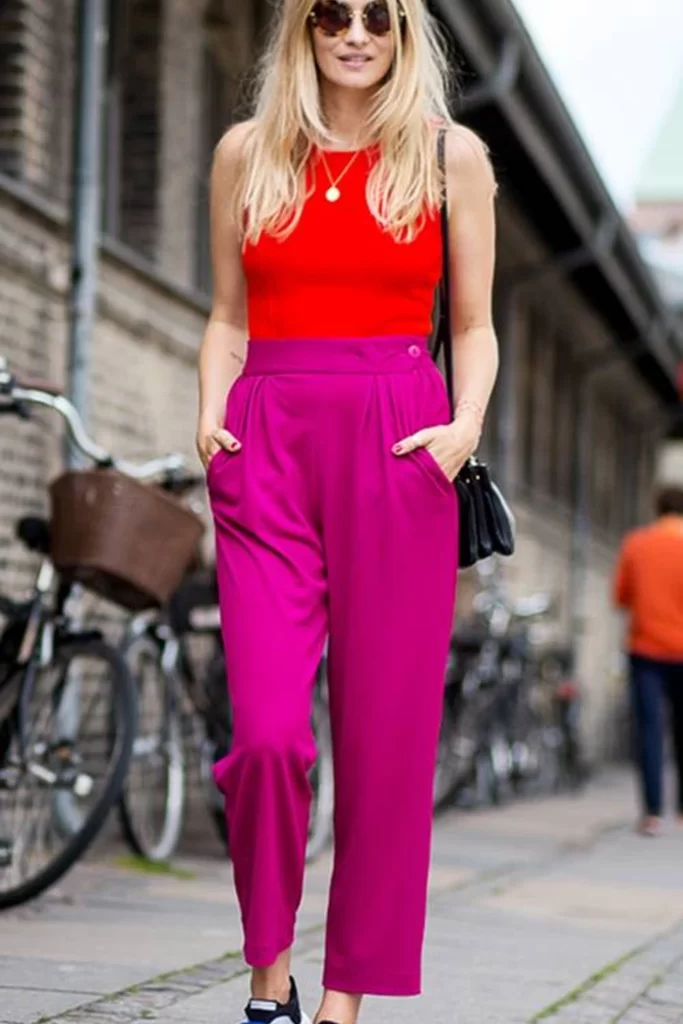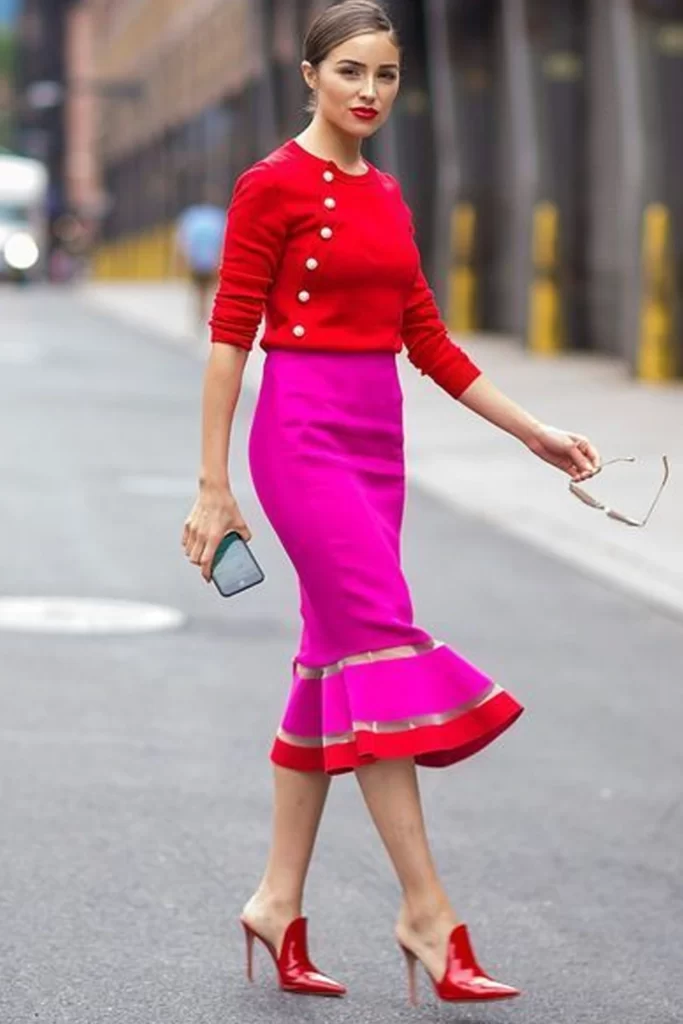 5. Beige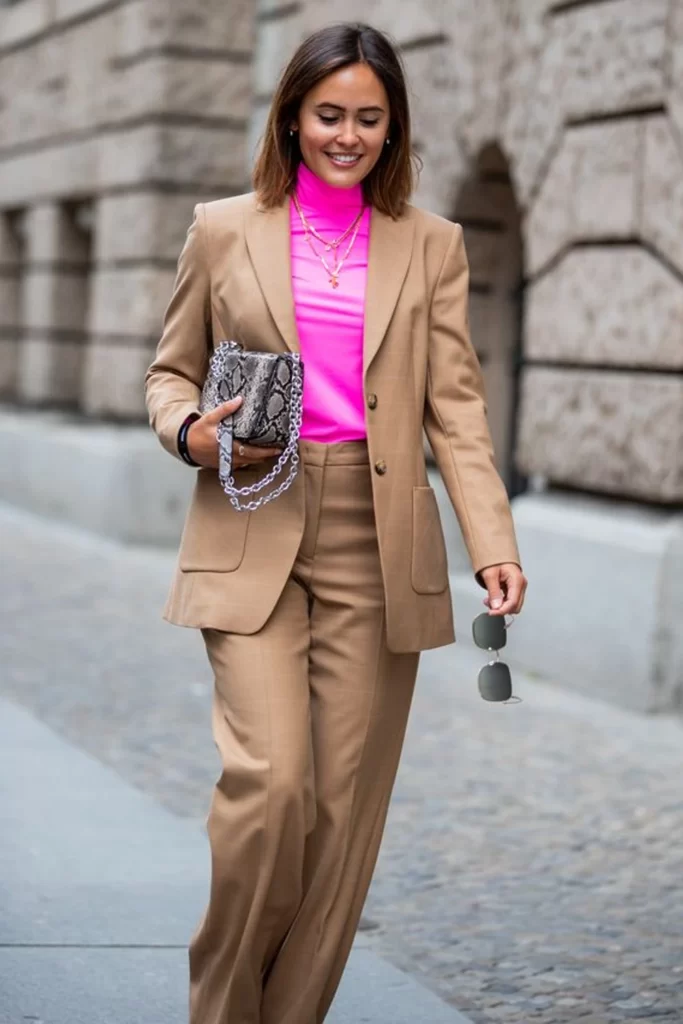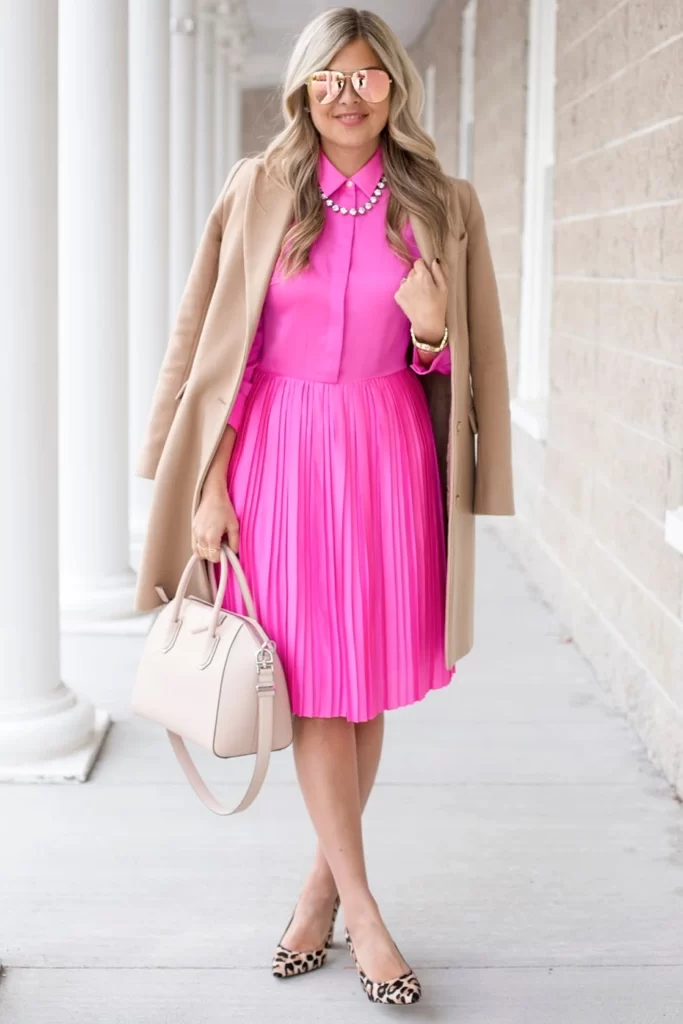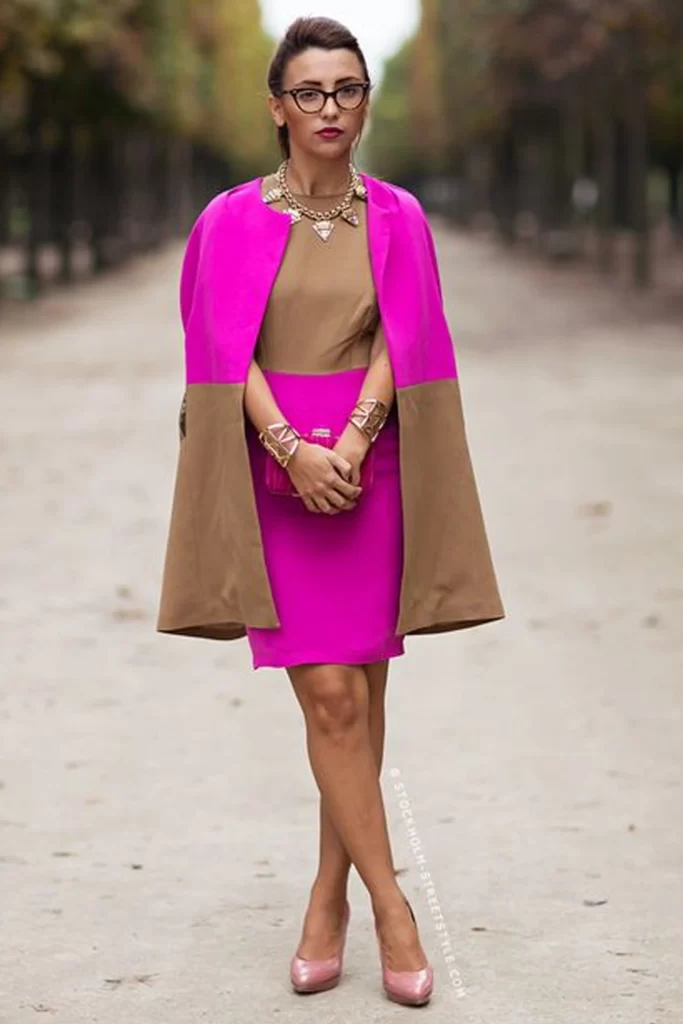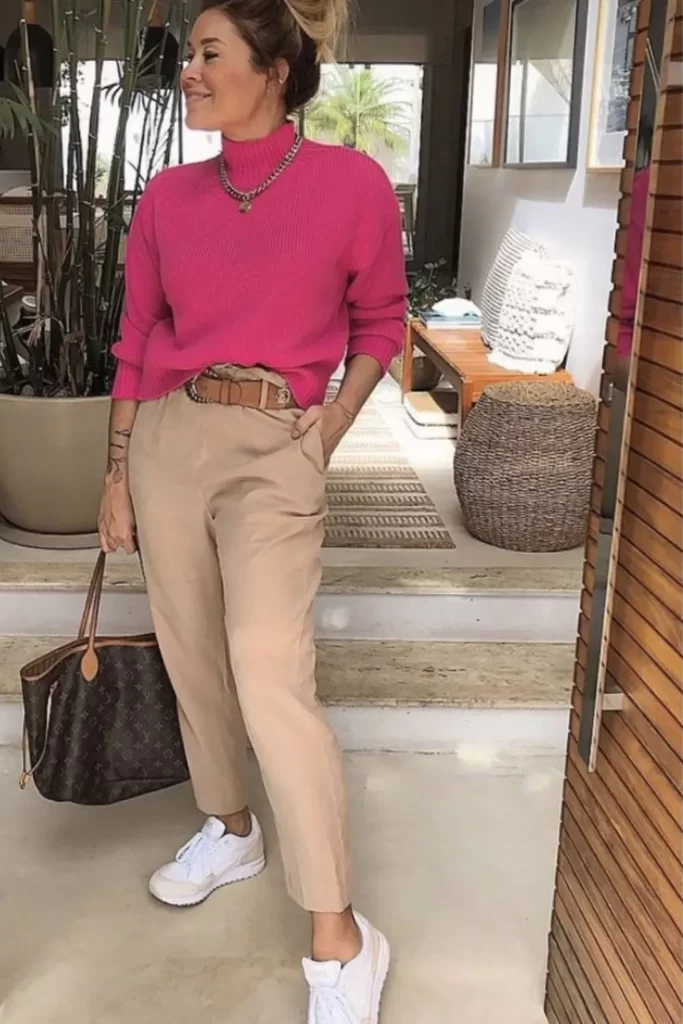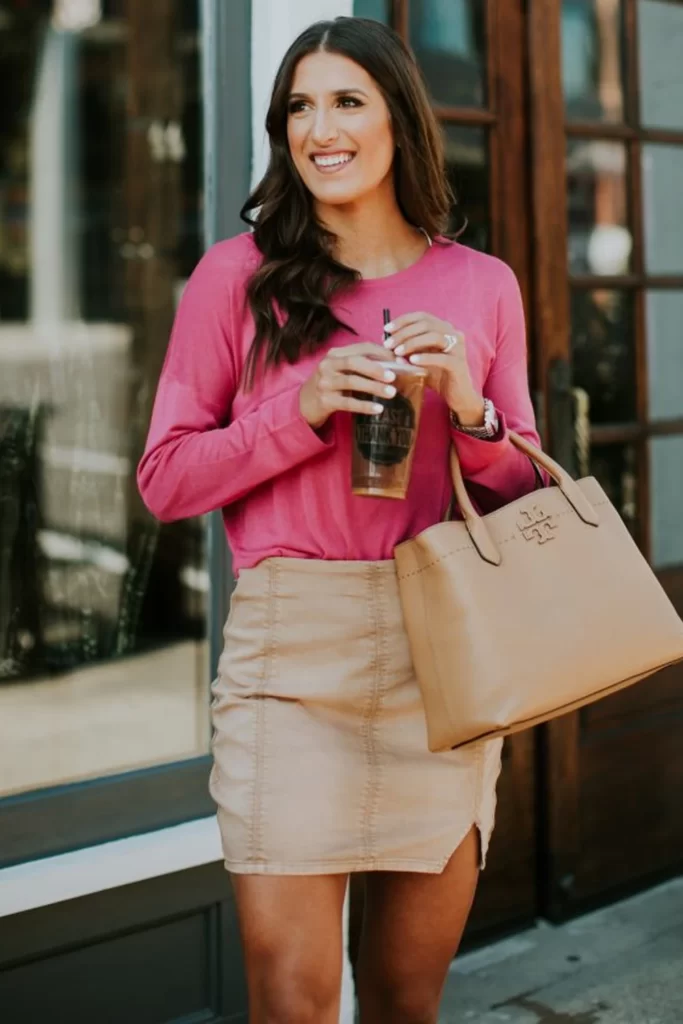 6. White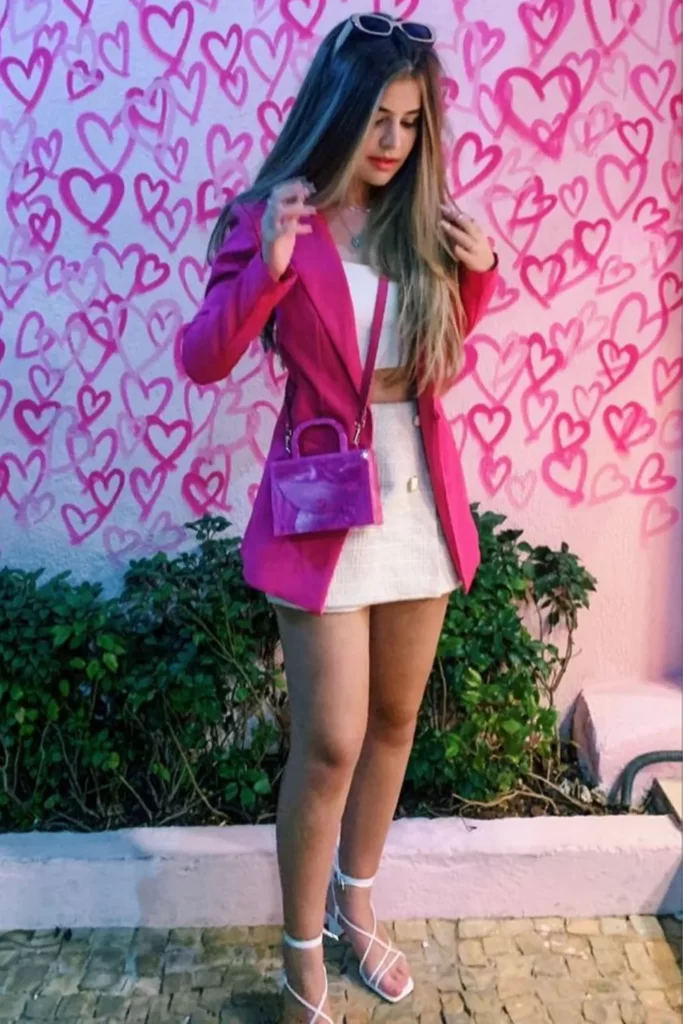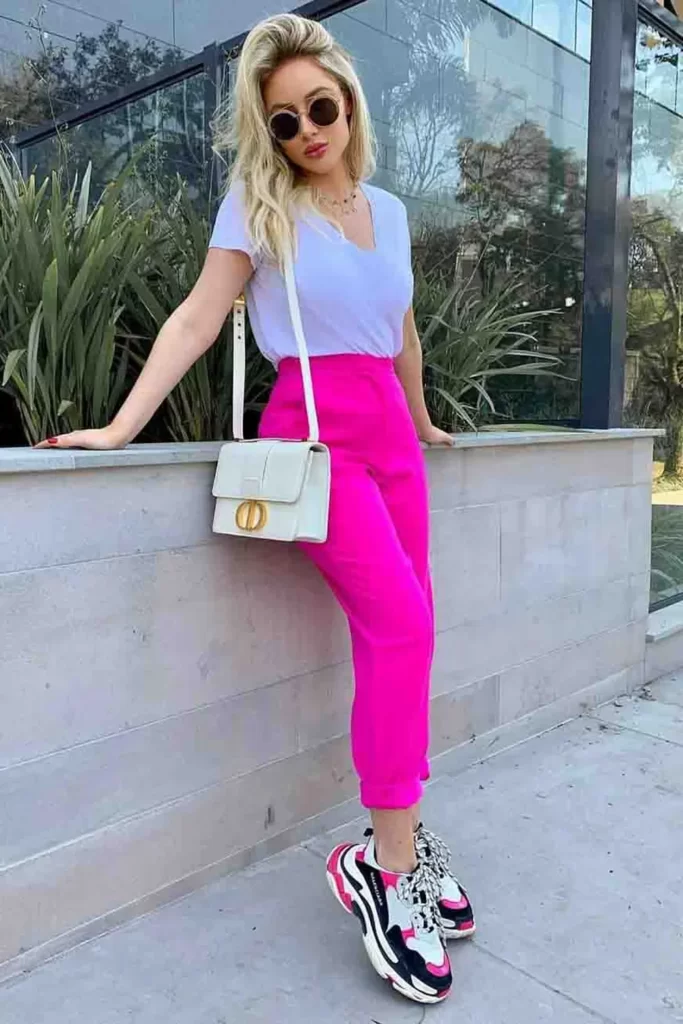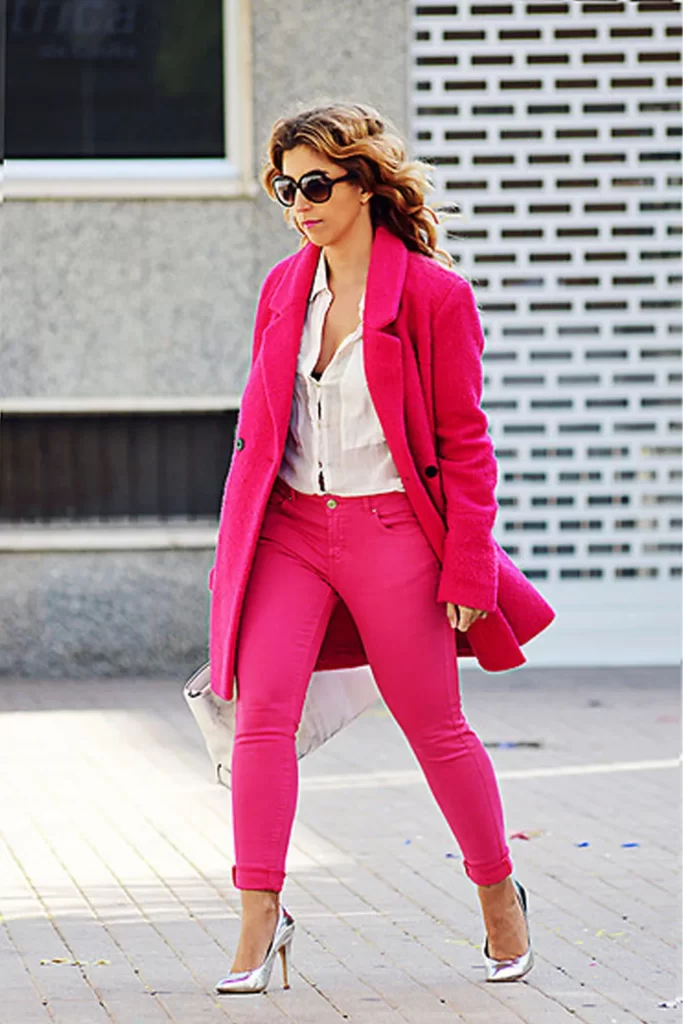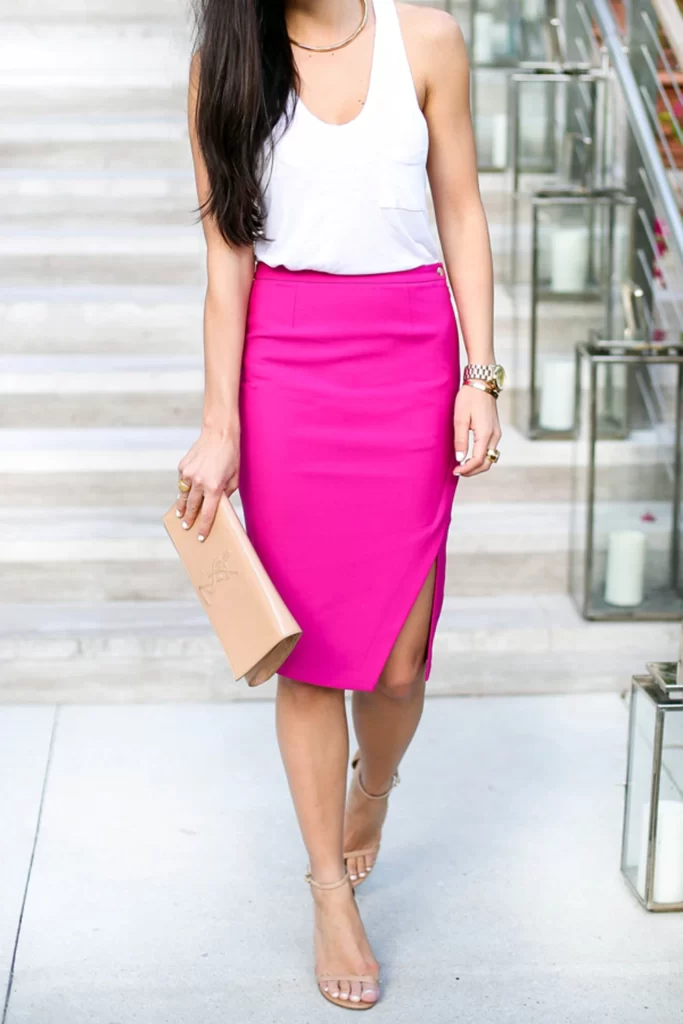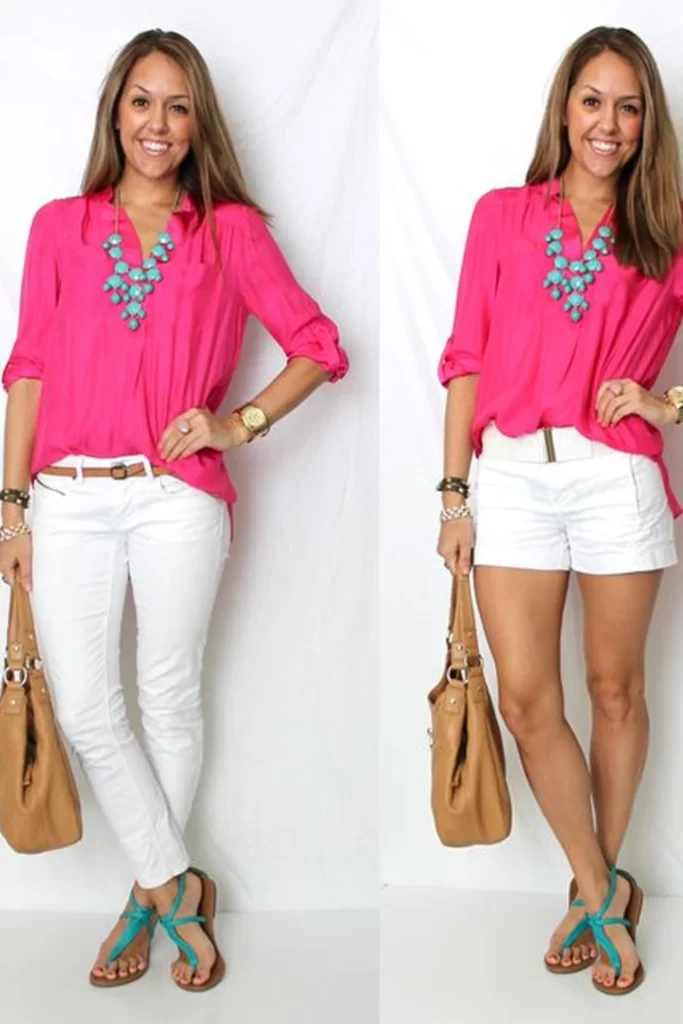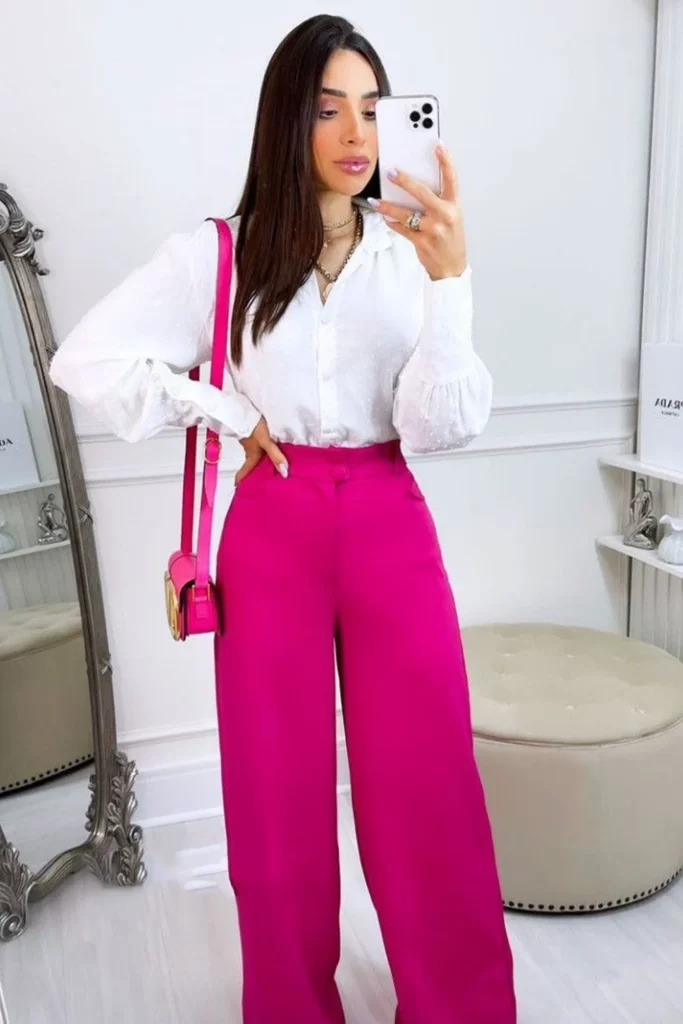 7. Black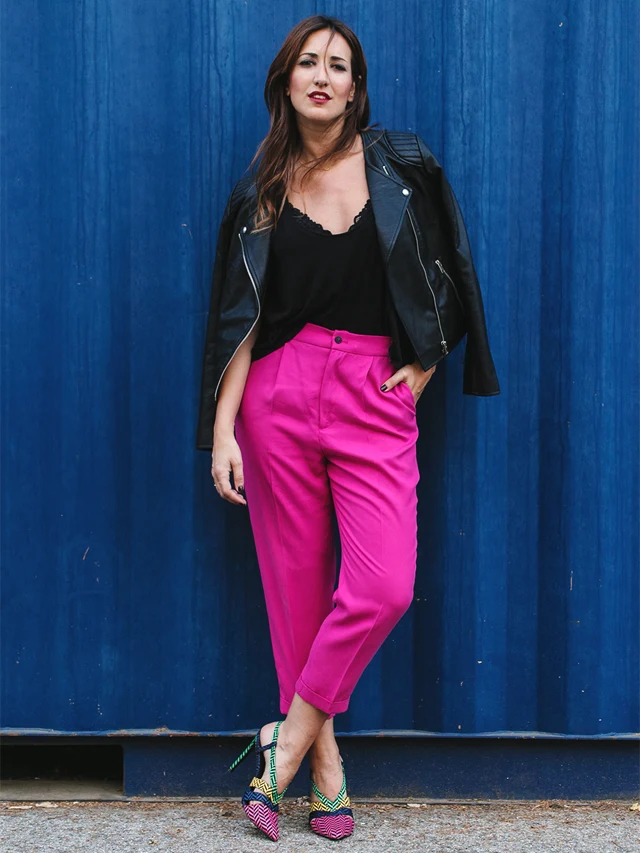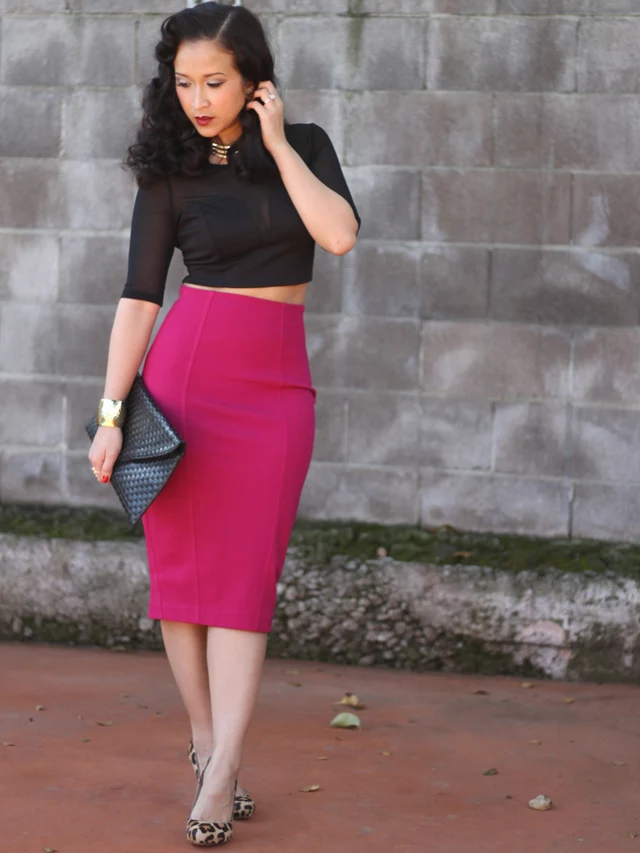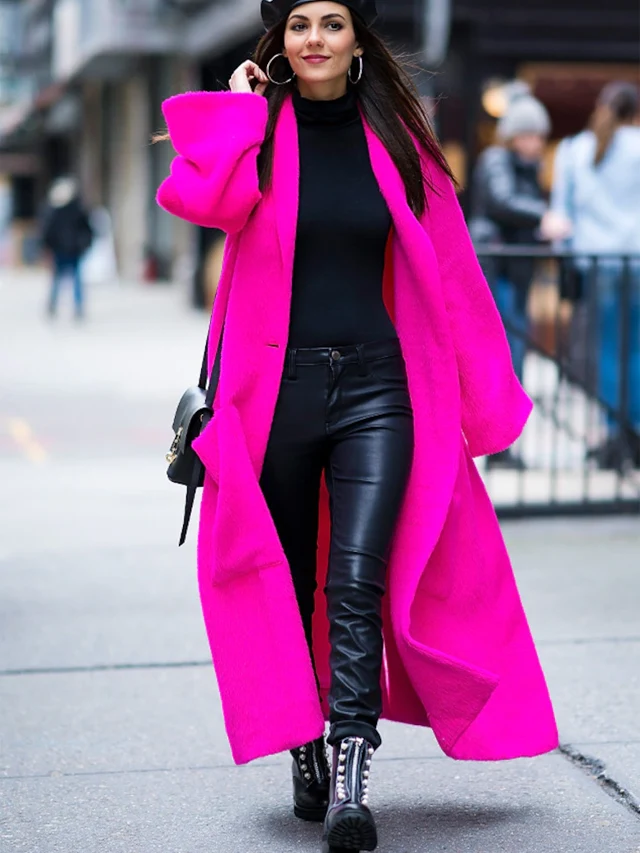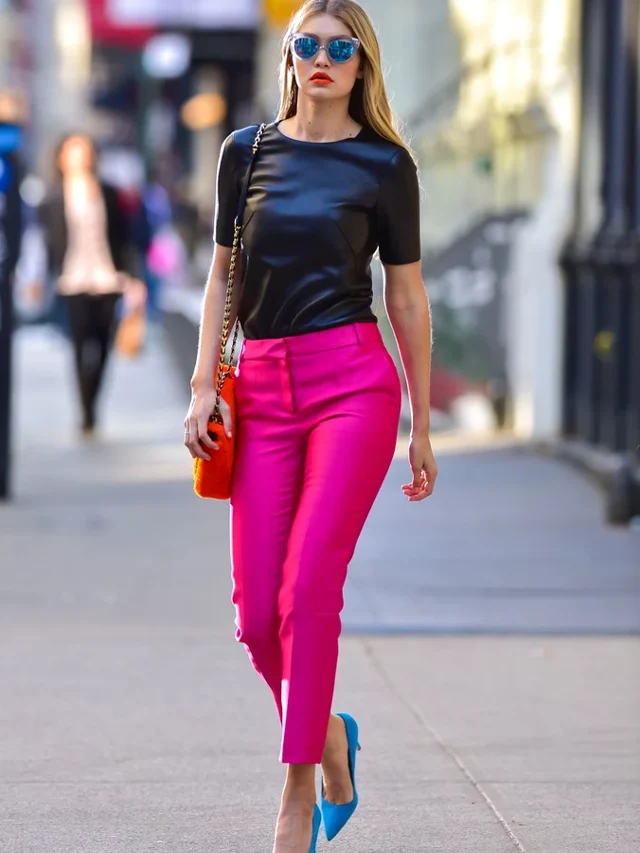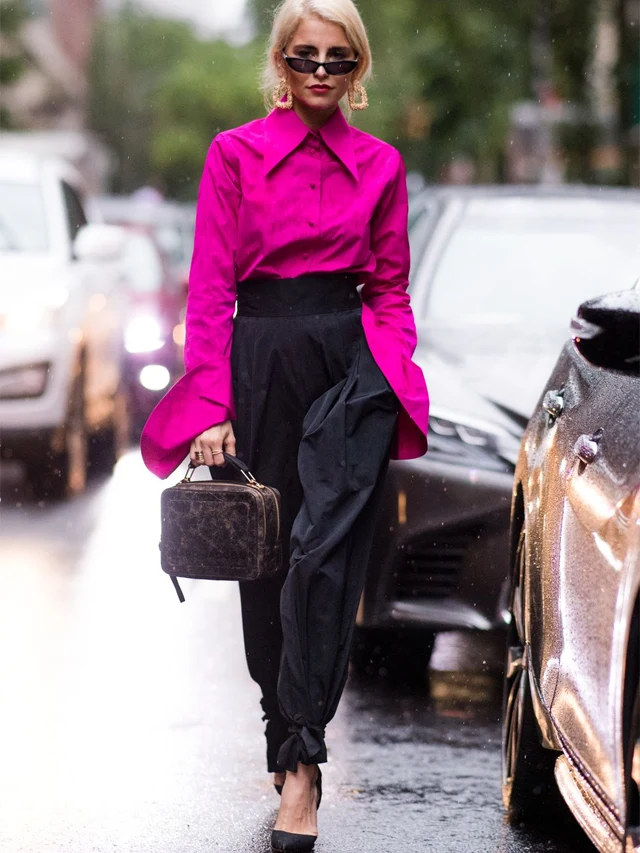 8. Light Pink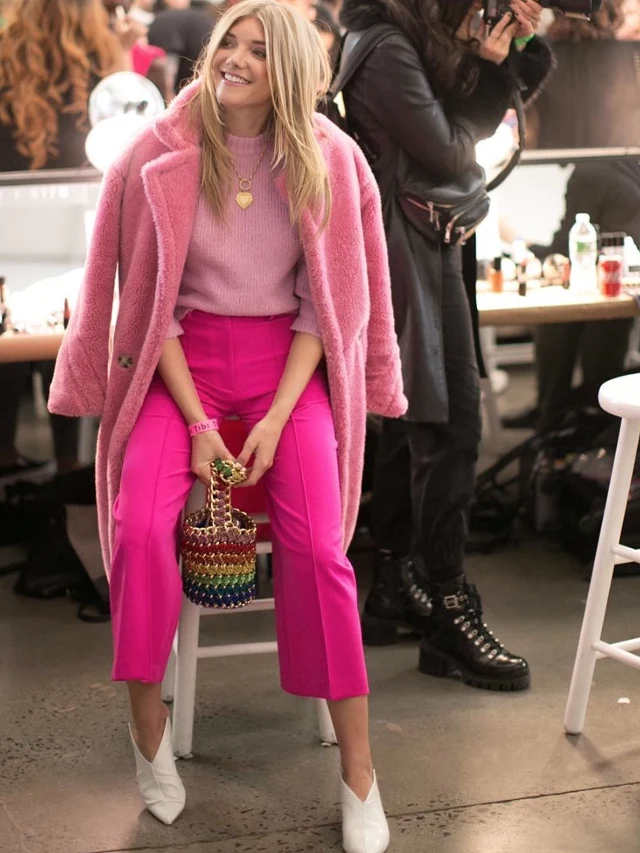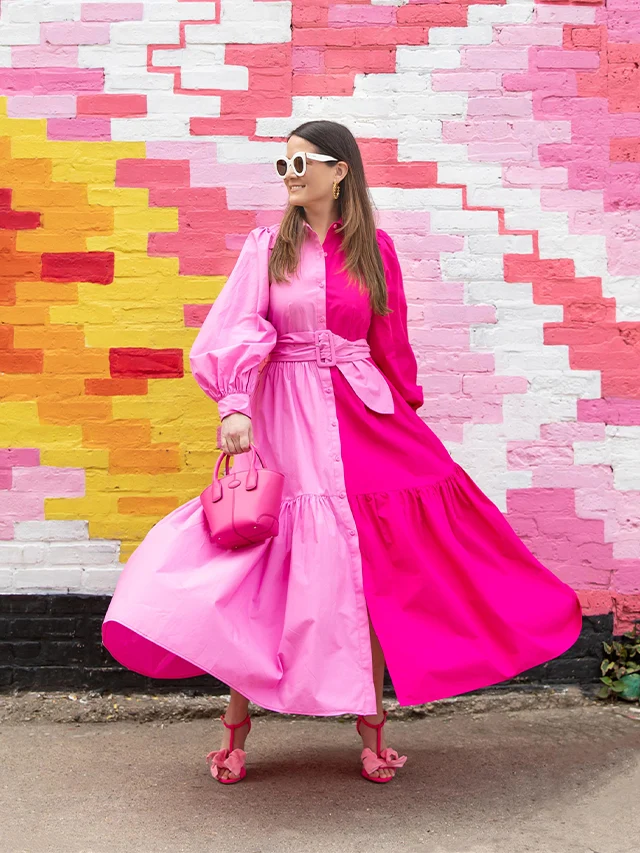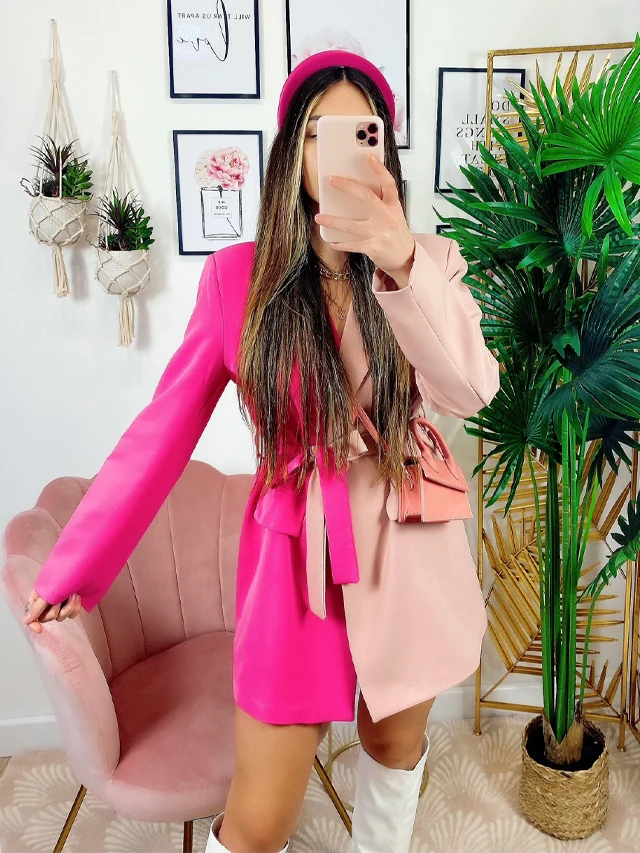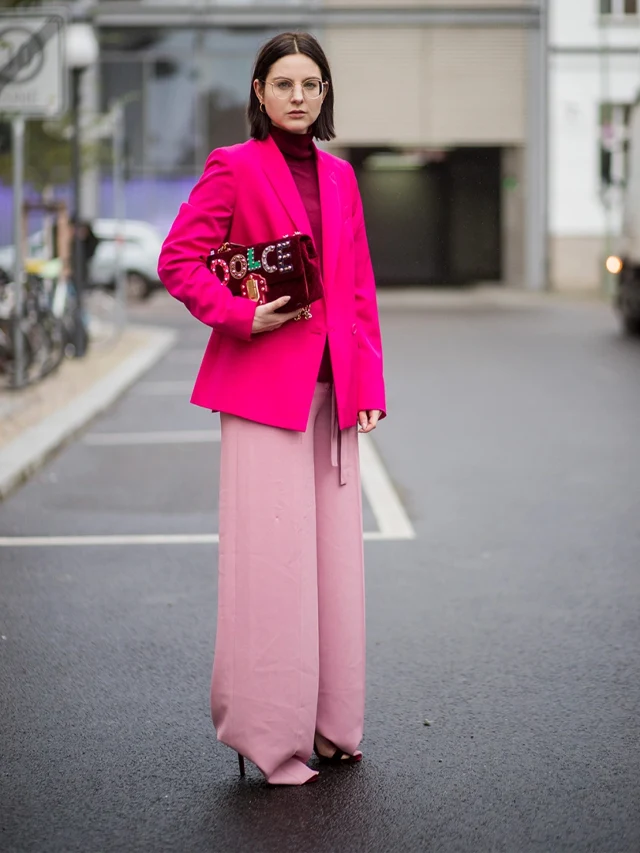 9. Brown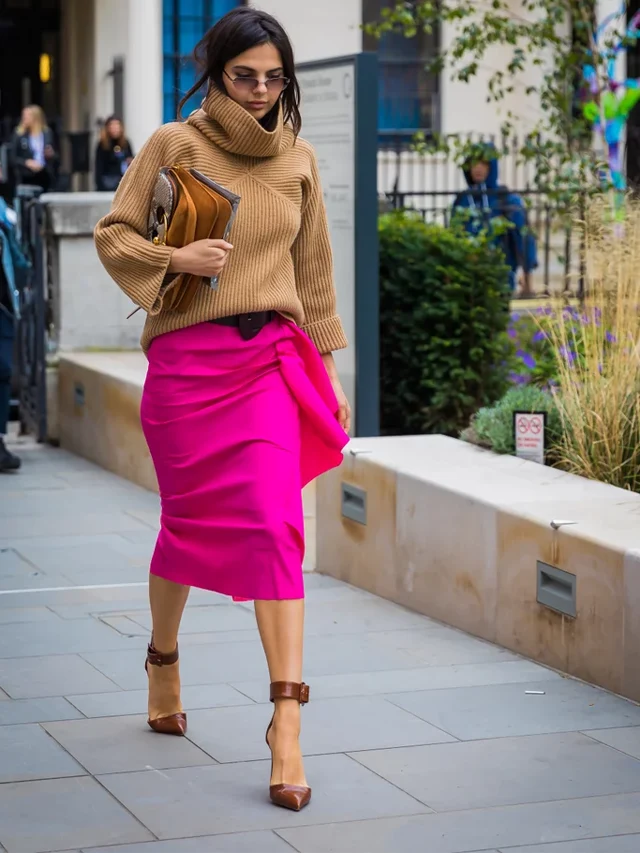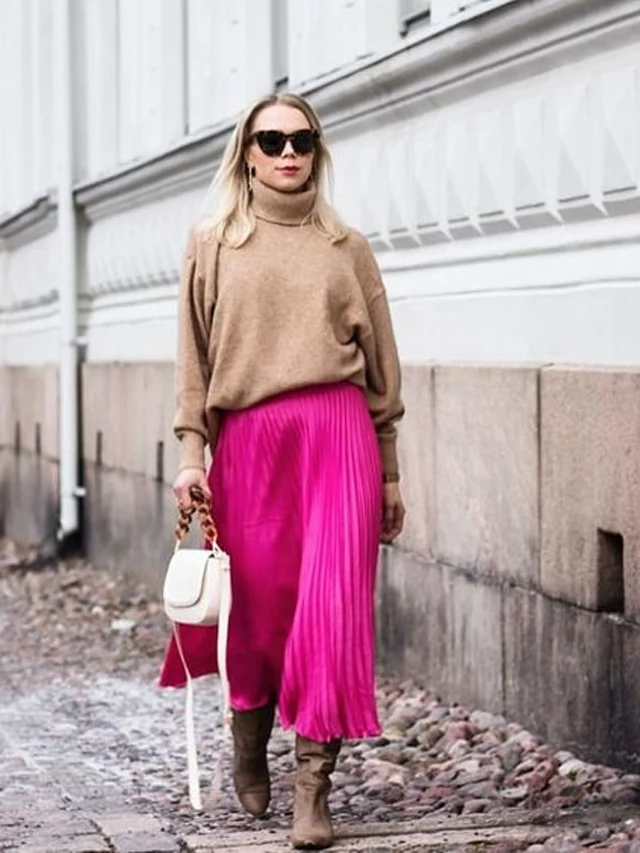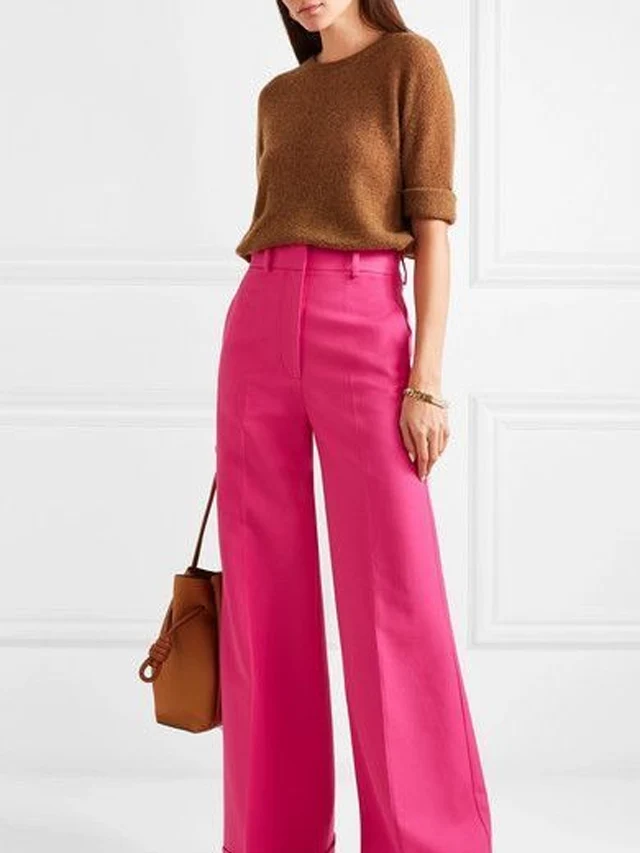 10. Combat Blue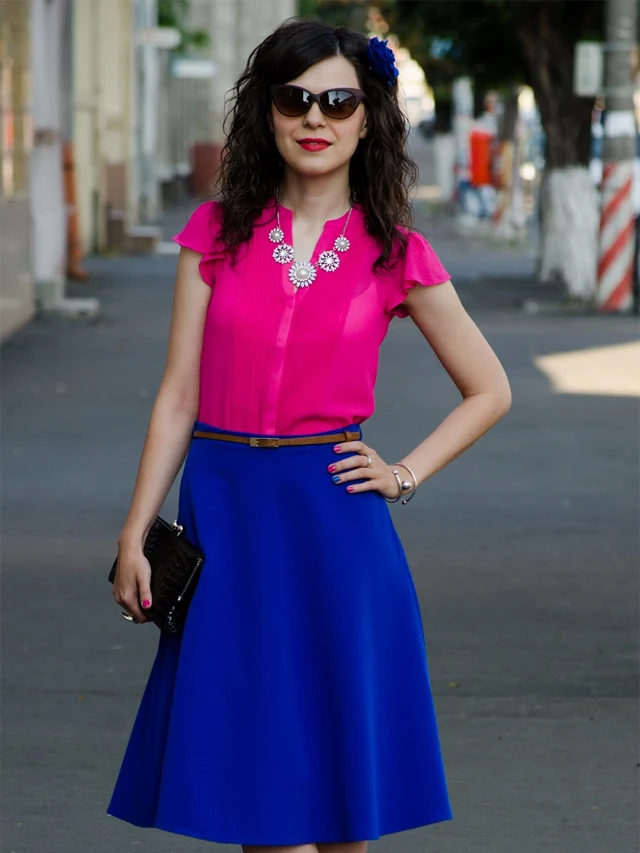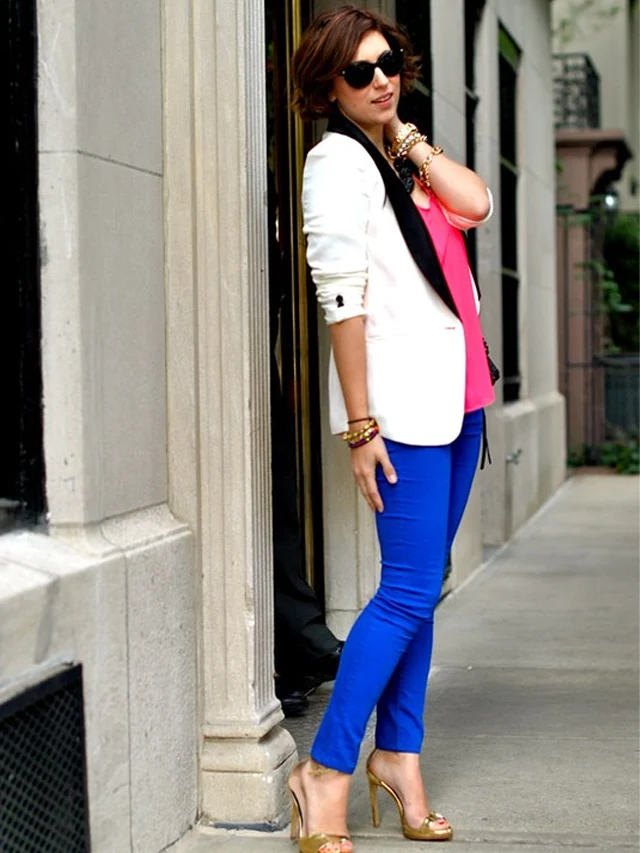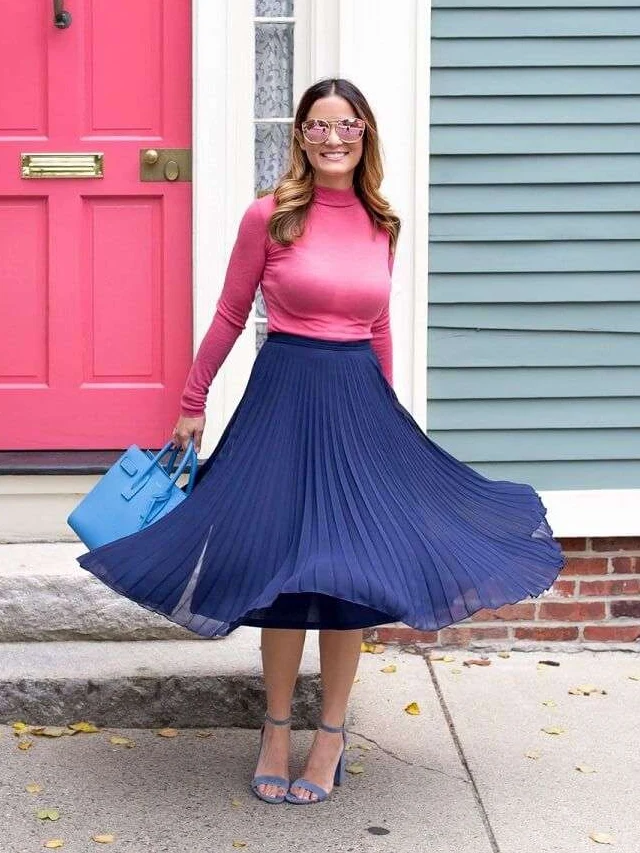 11. Turquoise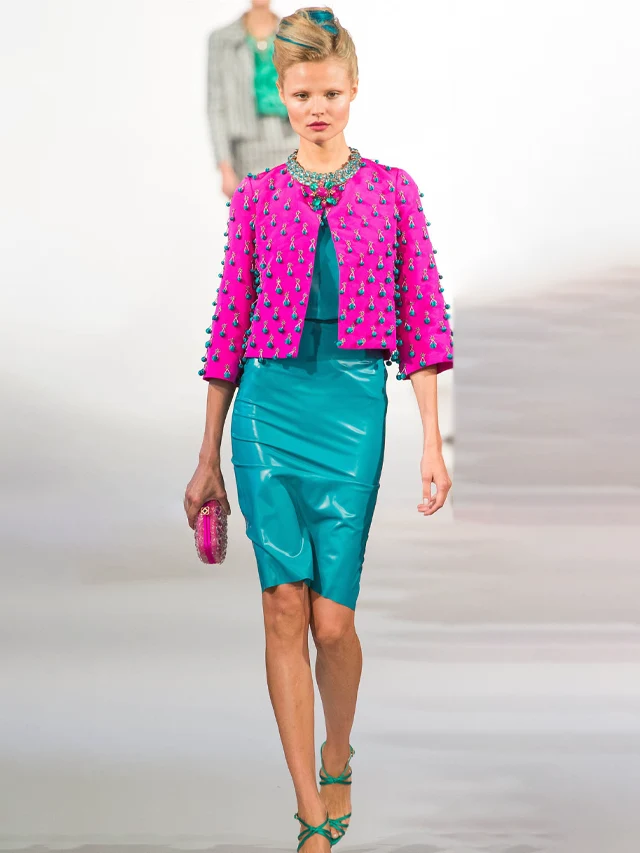 12. Denim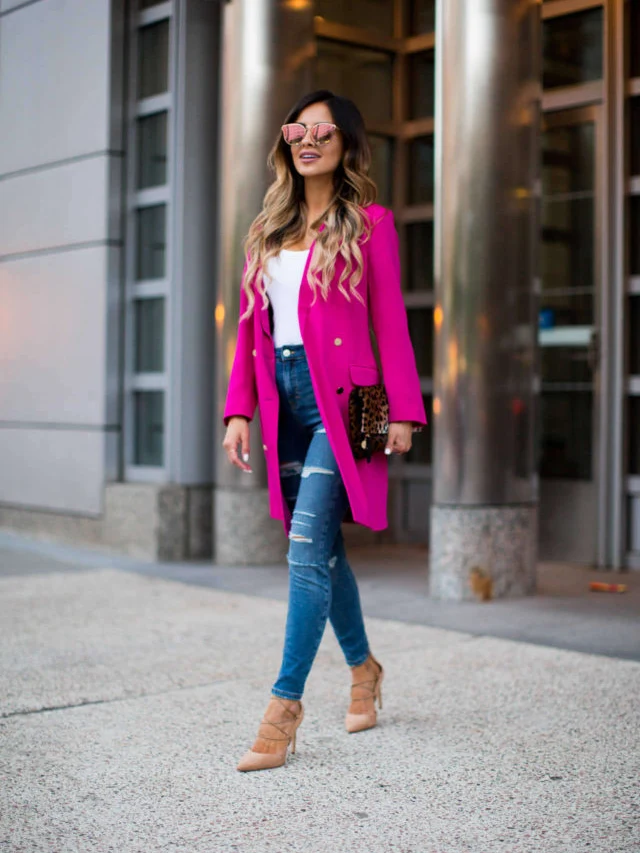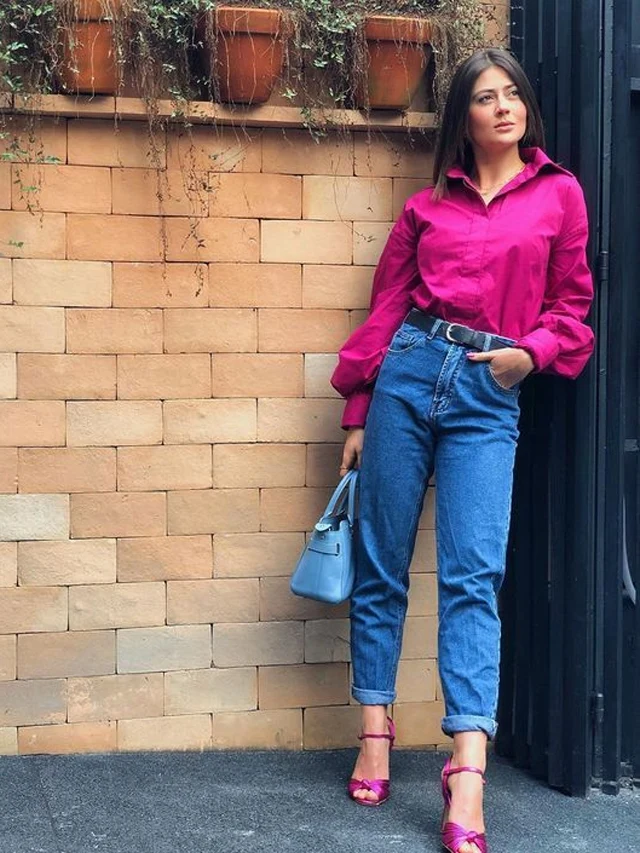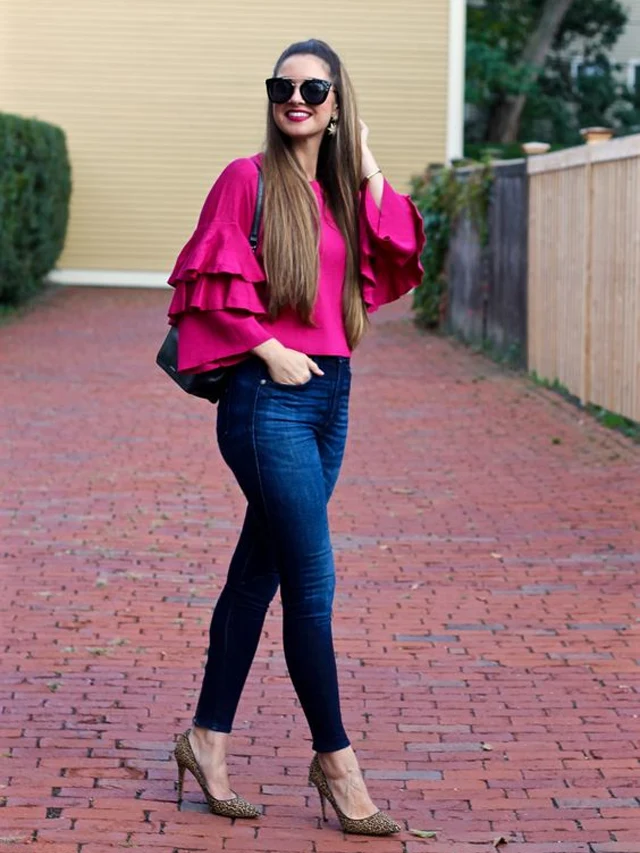 13. Patterns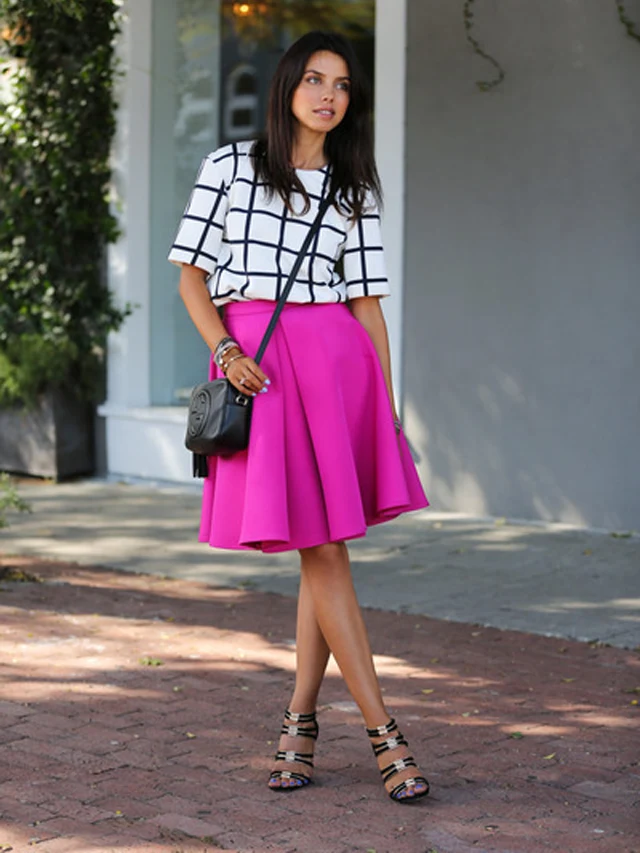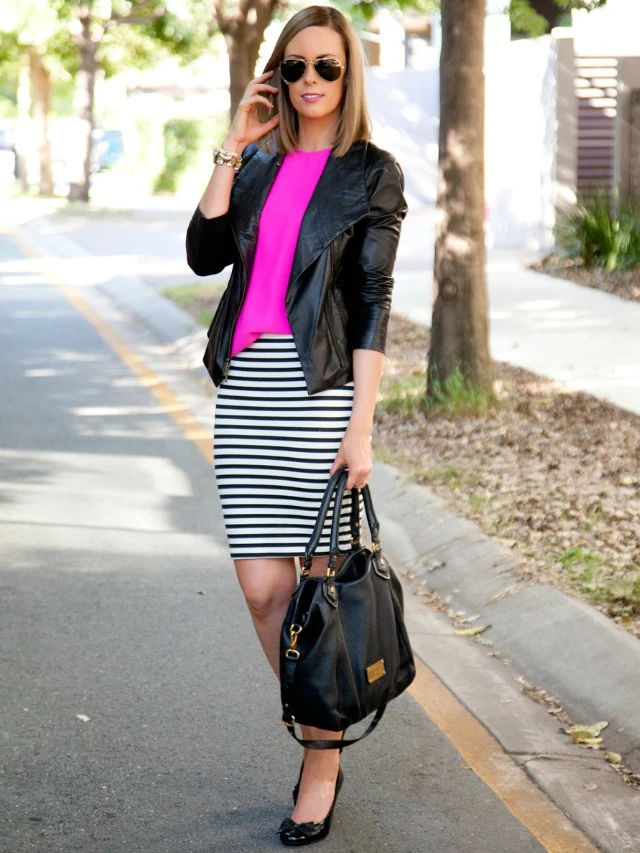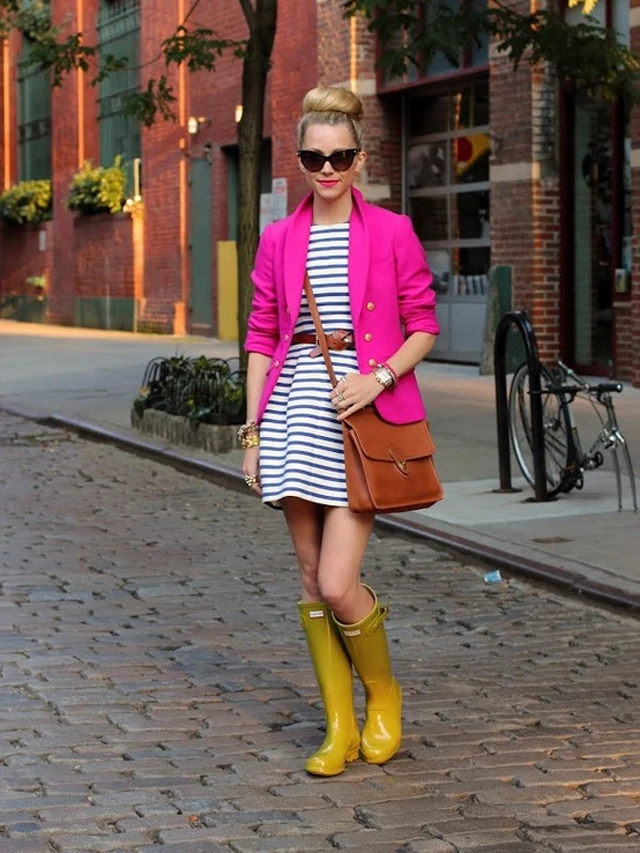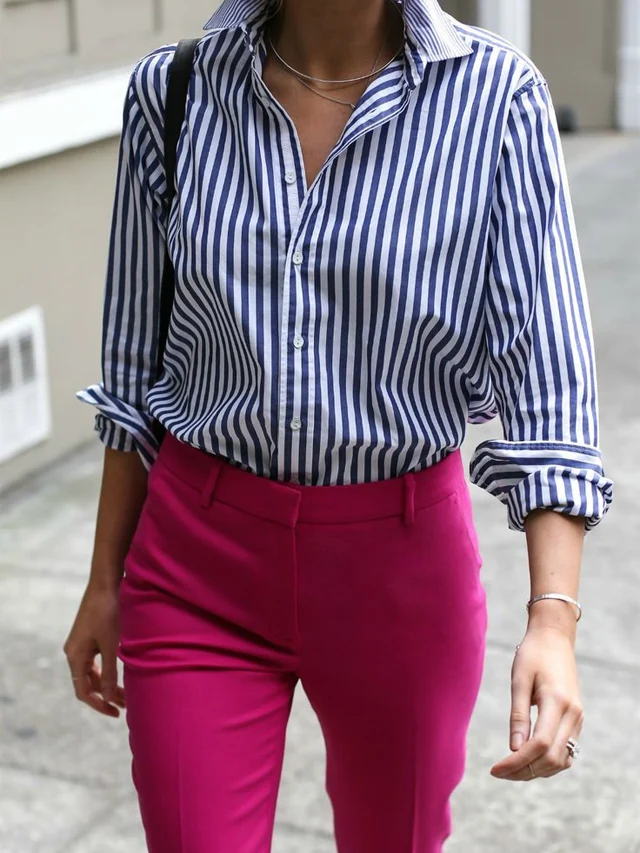 colors similar to fuchsia
The following colors are similar to fuchsia.
Magenta
Pink
Hot pink
Purple
Violet
Red
The History Of Fuchsia color
Fuchsia is named after the color of the flower of the fuchsia plant, which was named by a French botanist, Charles Plumier, after the 16th-century German botanist Leonhart Fuchs.
The color fuchsia was first introduced as the color of a dye called fuchsine, patented in 1859 by the French chemist François-Emmanuel Verguin.
The dye was renamed 'magenta' later in the same year, in honor of the victory of the French army at the Battle of Magenta in Italy. The use of fuchsia as a color name in English was first recorded in 1892.[Source]
FAQ's
what color is fuchsia?
Fuchsia is positioned between pink and purple on the color wheel, but it appears more like vivid purplish-red color.
are magenta and fuchsia the same color?
Fuchsia is a combination of red, pink, and purple. It is a feminine color that looks bolder than magenta.
Whereas magenta is a mixture of purple and red and looks brighter than fuchsia due to its red color.
On a computer or television screen, fuchsia and magenta are the same color. But in reality, fuchsia is usually more purplish, while magenta is more reddish.