Summer is the time when the days are filled with fun and outdoor activities. However, the summer season brings with it many challenges when it comes to beauty care.
The combination of intense sunlight, humidity, and perspiration can lead to various skin, hair, and nail problems.
To look and feel your best during the hot months, it's important to have the right summer beauty essentials.
In this article, we will explore the top summer beauty essentials for 2023 that will help you protect, nurture and enhance your natural beauty.
1. Skincare Essentials for Summer
A. Protect Your Skin From The Sun
Importance of sunscreen: Shielding your skin from harmful UV rays is crucial in preventing sunburn, premature aging, and skin damage.
Choose a broad-spectrum sunscreen: Opt for a sunscreen that protects against both UVA and UVB rays to ensure comprehensive sun protection.
SPF recommendations: Look for a sunscreen with an SPF of 30 or higher for adequate sun protection.
Apply sunscreen correctly: Apply sunscreen generously and evenly on all exposed areas of your body at least 15 minutes before sun exposure.
Bondi Sands Quick Tan Instant Self-Tanner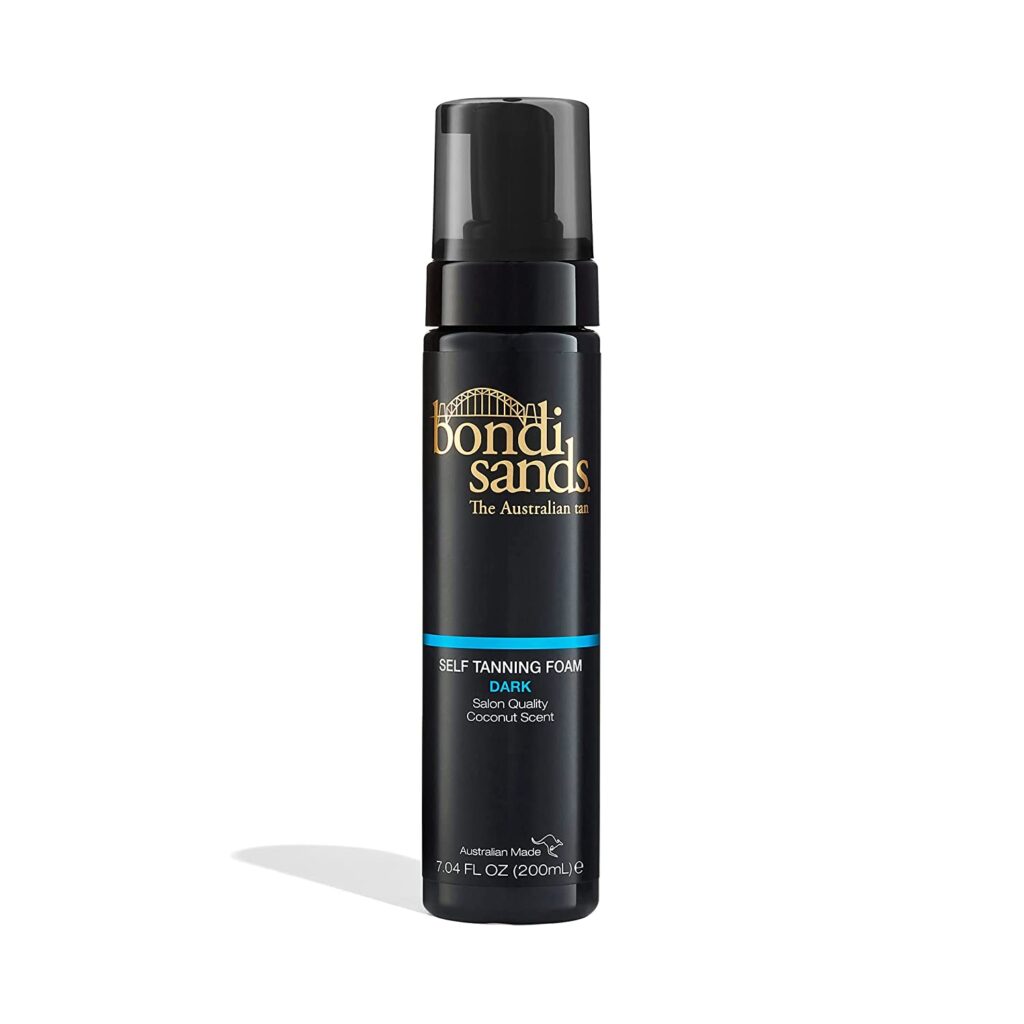 It is so good that we can get a beautiful tan body without harmful sun exposure. This unique sunless tanning spray is the fastest and easiest way to achieve the ultimate golden tan without sun exposure.
This fast-drying, non-greasy formula provides even coverage naturally and lasts longer so you can enjoy the most out of yourself.
B. Lightweight Moisturizer and Hydrating Serum
Moisturizing in the summer: Even in hot weather, it's crucial to keep your skin hydrated to retain its health and elasticity.
Options for light moisturizer: Choose non-comedogenic and oil-free moisturizers that deliver hydration without feeling heavy on the skin.
Benefits of hydrating serums: Hydrating serums containing ingredients like hyaluronic acid can help lock in moisture and plump up the skin.
La Roche-Posay Toleriane Double Repair Face Moisturizer with SPF 30
This oil-free & lightweight facial moisturizer with SPF provides all-day hydration and broad-spectrum UVA/UVB protection.
It replenishes moisture, helps restore the skin's natural protective barrier, and leaves the skin feeling smooth.
So without delay, try it quickly to get soft, hydrated skin without any fear of harmful sun rays.
Clinique Dramatically Different Hydrating Jelly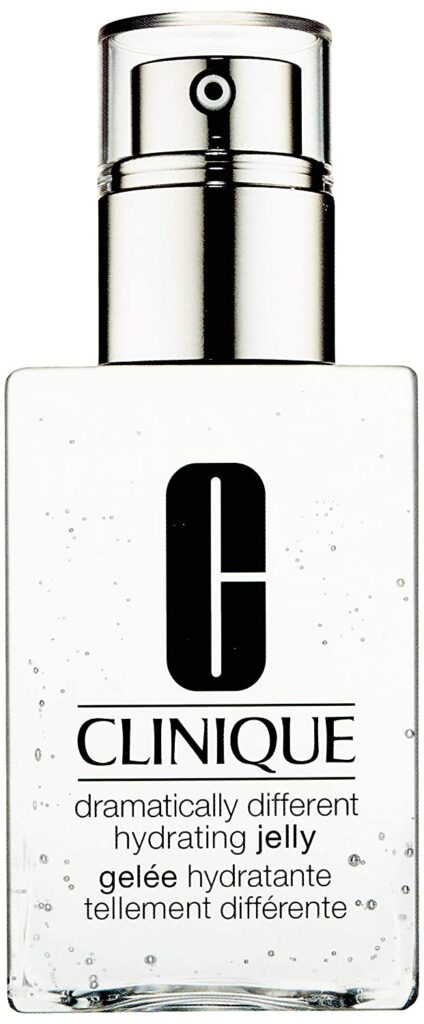 This unique water jelly is the perfect moisturizer for the summer heat. It is made with an oil-free formula that penetrates quickly into your skin and makes it feel fresh and smooth without any stickiness.
The best thing is that it is suitable for all skin types. So, don't worry whether your skin is dry or oily, or even it is acne-prone. This summer, you must try this and share your experience with me.
C. Oil-Control Products
Dealing with oily skin in summer: Excessive oil production can cause shine and breakouts throughout the warm months.
Mattifying primers and foundations: Use mattifying products to keep your makeup in place and control oil.
Blotting papers and setting powders: Keep blotting papers handy to absorb excess oil throughout the day, and use setting powders to set your makeup and control shine.
CeraVe Hydrating Cleanser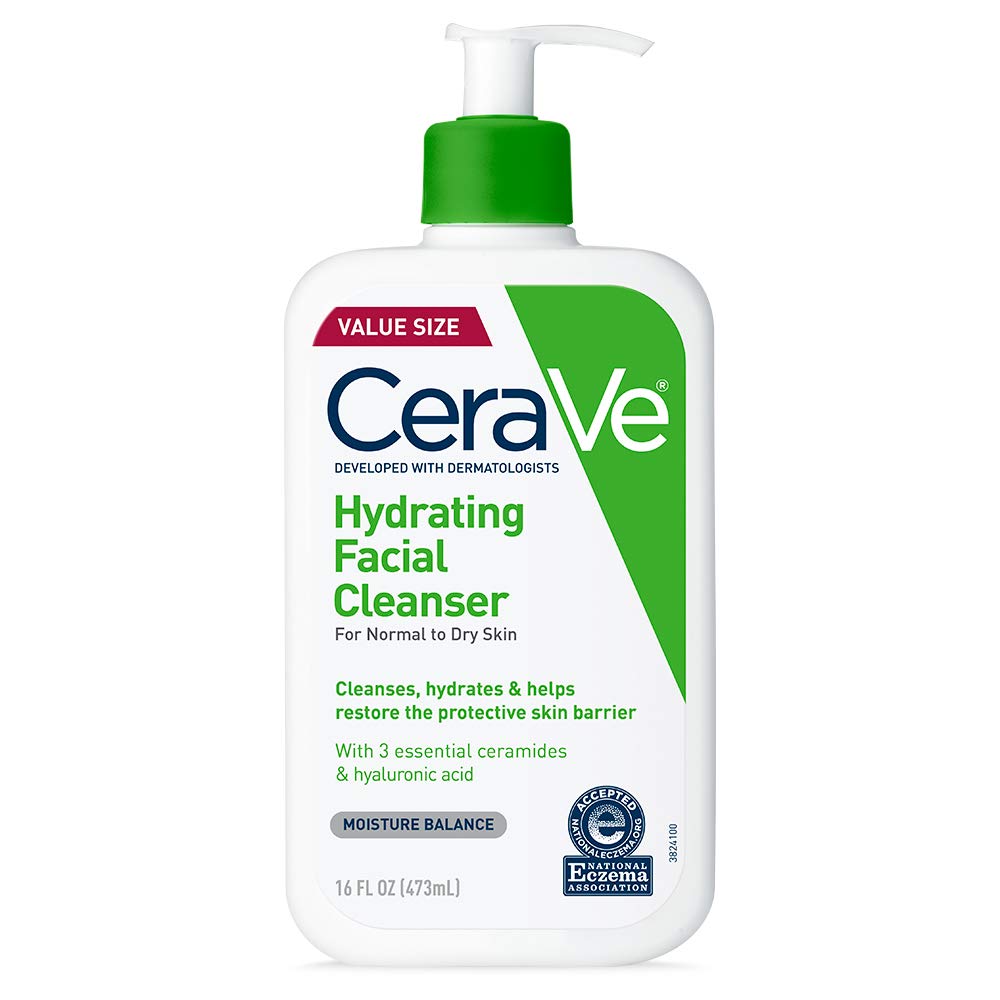 CeraVe's Hydrating Cleanser is one of the excellent cleansers packed full of ceramides and hydrating hyaluronic acid that improves skin texture and moisture.
Plus, it removes makeup in a flash. It's suitable for all skin types – even those prone to irritation – as it is Non-comedogenic, non-irritating, and developed with dermatologists.
This soap-free cleanser helps restore and maintain the skin's natural protective function.
Buttah Rosewater Toner – AHA/BHA
Toner is one of my favorite skincare products for healthy skin, and this one is amazing. This toner benefits the skin more than its price!!! It contains Glycolic Acid, i.e., alpha hydroxy acid that exfoliates the skin.
This 7% toning solution offers mild exfoliation for improved skin radiance and visible clarity. The formula also improves the appearance of skin texture with continued use.
2. Makeup Essentials for Summer
Who does not like makeup!! After all, it is the most enjoyable in every season. But in summer, it gets more challenging to have your makeup in place all day long.
So, today I tell you some amazing and my favorite summer makeup essentials that keep your face looking natural and fresh, even when you're sweating on hot days.
A. Lightweight Foundations and BB Creams
Importance of lightweight coverage: In the sweltering heat of summer, heavy foundations can be uncomfortable, so opt for lightweight choices with a natural finish.
When choosing a summer foundation or BB cream, look for products that are oil-free, long-lasting, and include SPF protection.
Application advice: To achieve a flawless and natural look, apply foundation or BB cream with a damp beauty sponge or a lightweight brush.
NARS Natural Radiant Longwear Foundation
Make your makeup flawy with this long-wear foundation enriched with fruit extracts (raspberry, apple, watermelon) to improve skin texture over time.
The formula feels hydrating and a bit oily, but it doesn't feel sticky or heavy on the skin. And the coverage is very, very nice. Hurry up and grab this superb product this summer.
NYX PROFESSIONAL MAKEUP Makeup Setting Spray – Matte Finish
This summer, make your beautiful makeup sweatproof with this NYX Professional makeup setting spray.
It is lightweight and comfortable while working hard to ensure your makeup stays put. Mist your look with the long-lasting fresh glow that prevents unwanted fade.
B. Waterproof and Smudge-Proof Eye Makeup
Dealing with sweat and humidity: To avoid panda eyes, use waterproof and smudge-proof eye makeup that can resist heat and humidity.
Waterproof Mascara and Eyeliner: Invest in waterproof mascara and eyeliner to ensure that your eye makeup stays put even when you sweat.
Options for long-lasting eyeshadow: To make your makeup stay all day, choose long-wearing cream eyeshadow or use an eyeshadow primer.
Physicians Formula Ultra-Fine Liquid Eyeliner Dark Brown
Whether you favor a classic look or something dramatic, get ready for selfie-ready perfection with this easy-to-use automatic eye pencil that glides on smoothly & provides effortless definition.
The cushiony, creamy formula delivers powerful, vibrant color without harm as it is suitable for sensitive skin also. So, this summer, make your eye makeup that lasts long.
Clinique High Impact Waterproof Mascara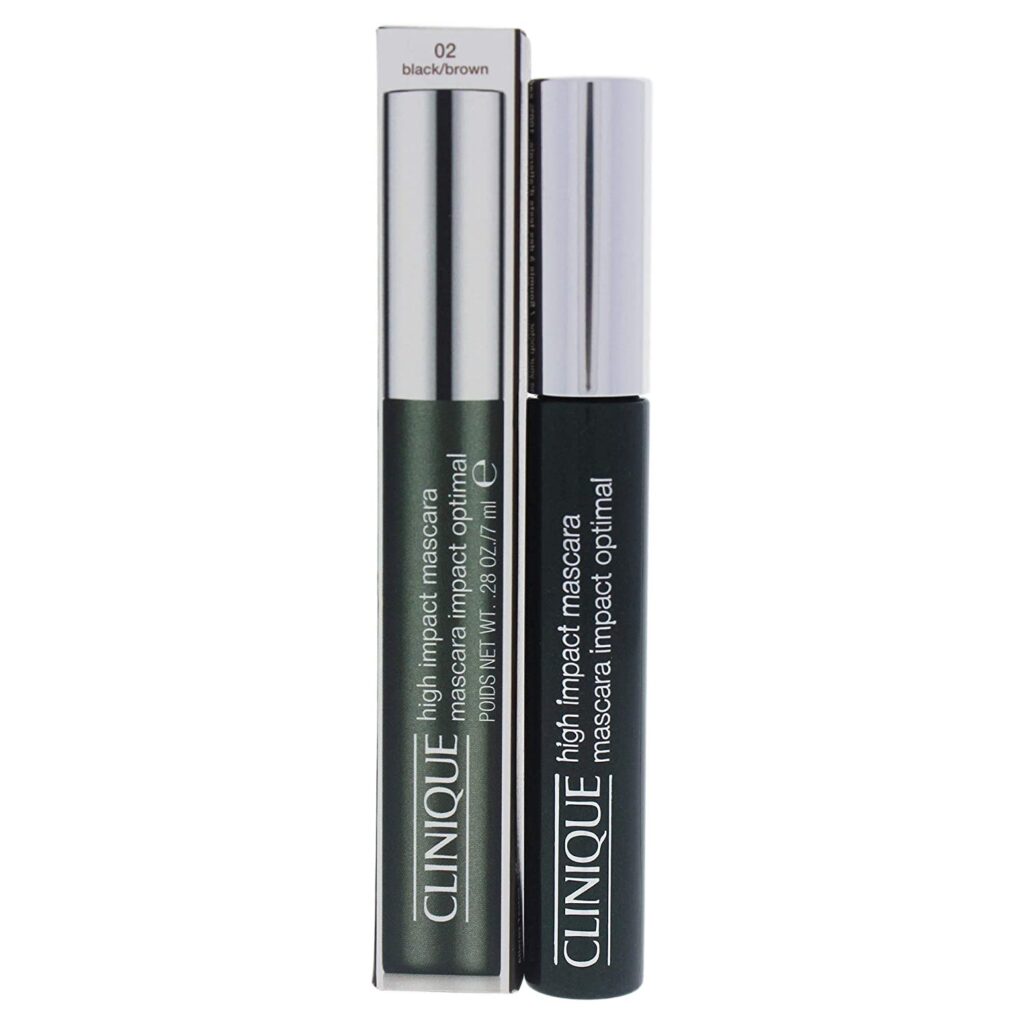 Pop your summer look with this instant volume and length mascara that resists flaking, clumping, and smudging.
This new waterproof version of High Impact Mascara can stand up to heat, humidity, and an active day.
And it is safe for sensitive eyes and contact lens wearers also. So ensures large lashes PLUS zero smudging in this summer heat.
C. Lip Care and Long-Lasting Lip Products
Protect lips from the sun: Like your skin, your lips also need protection from the harmful rays of the sun. Choose lip products with SPF to get pink lips naturally.
Keep your lips hydrated with nourishing lip balms that provide sun protection and prevent dryness.
Long-wearing lipstick and stain: Opt for long-wearing lip products that won't melt or fade easily even in the heat.
Liquid Lipstick with Clear Lip Gloss by Revlon
Create a stunning look with this long-lasting and transfer-proof lipstick. It doesn't smudge off or rub off, and conditions with vitamin E. It feels soft on your lips, i.e., super comfortable this summer.
Yves Saint Laurent Libre Eau De Parfum Spray
It's summertime, and no one wants to smell bad. This Yves Saint Laurent Libre Eau De Parfum Spray is a warm, feminine, sensual, and youthful fragrance with a unique scent and is considered an ideal fragrance for the summer season as it lasts all day.
3. Haircare Essentials for Summer
The intense humidity in the summer season makes your hair frizzy, dry, and unhealthy. Excessive sun exposure may damage your hair very badly. So, it is essential to take extra care of your hair in summer.
A. UV Protection for Hair
Sun damage to hair: UV radiation can cause dryness, loss of color, and tangles in your hair.
UV protection products: To protect your hair from the sun, use UV-filtering hair products or wear caps and accessories.
Hats and accessories for sun protection: Stylish hats, scarves, and headbands not only protect from the sun but also add a trendy touch to your summer style.
Aveda Sun Care Protective Hair Veil
Aveda sun cares protective hair veil is a lightweight, water-resistant UV defense mist that forms an invisible screen to help protect hair from this warm weather.
It contains UV filters obtained from wintergreen and cinnamon bark oils that help hinder the hair-drying effects of the sun.
It's also infused with nourishing ingredients like green tea extract, shea butter, coconut oil, and vitamin E, which condition the hair and make strands look shiny, soft, and smooth.
B. Frizz Control and Humidity-Resistant Products
Handling frizzy hair in humid weather: Humidity can lead to frizzy and unruly hair. Combat this with anti-frizz products.
Anti-frizz serums and sprays: Apply an anti-frizz serum or spray to smoothen your hair and keep it frizz-free.
Humidity-resistant hairstyles: Choose hairstyles like a braid, bun, or ponytail that can withstand humidity and keep your hair out of your face.
Christophe Robin Cleansing Purifying Scrub with Sea Salt
Christophe Robin cleansing purifying scrub with sea salt is ideal as a detox treatment as it cleanses, filters, and restores balance to sensitive or oily scalps.
It removes excess oil and debris while stimulating the scalp and boosting circulation. It's excellent for those suffering from itchy scalps that are in desperate need of a reboot.
Moroccanoil Intense Hydrating Mask
Treat yourself to a quick, reviving five-minute hair mask. Moroccanoil Intense Hydrating Mask is a high-performance, rich, and creamy deep conditioner formulated for medium to thick, dry hair.
It contains antioxidant-rich argan oil and nourishing ingredients. It hydrates and conditions while dramatically improving hair's texture, elasticity, shine, and manageability without heat.
C. Dry Shampoos and Refreshing Sprays
Washing your hair less often: Washing your hair too often can strip it of its natural oils. Dry shampoo can be used to rejuvenate the hair in between washes.
Refresh hair on hot days: Spray a refreshing spray or mist on your hair to cool down and revitalize your hair during hot summer days.
Choose the right dry shampoo: For best results, look for a dry shampoo that matches your hair type and color.
Kerastase Bain Force Architecte Reconstructing Shampoo
The Bain Force Architecte is one of the best repairing and reconstructing shampoos designed for weakened and damaged hair.
Its combination of Vita-Ciment and Sève de Résurrection rebuilds and strengthens the hair fiber at all levels of hair erosion. Help prevent breakage and split ends and intensify strength from roots to ends.
Revlon One-Step Hair Dryer & Volumizer
This revolutionary styling tool is designed to deliver gorgeous volume and brilliant shine in just one step. The unique oval brush design quickly creates frizz-free volume at the root and beautifully full-bodied curls the ends with a single pass.
Boosted by IONIC TECHNOLOGY, hair dries faster with healthy hair shine and minor damage. So give your hair salon-like results at home.
4. Nail Care Essentials for Summer
A. Nail Polish with UV Protection
UV protection for nails: Sun exposure can weaken and damage your nails. Use UV-protective nail paint to protect your nails.
UV-blocking nail polish: To avoid yellowing and damage, look for nail paints that contain UV blockers.
How to apply and remove nail polish: To keep your nails from drying out, apply a base coat before applying colored lacquer and use an acetone-free nail polish remover.
B. Moisturizing Hand Creams
Hydrate hands after exposure to the sun: Frequent exposure to the sun can dehydrate your hands. Take care of your hands and keep them moisturized with a nourishing hand cream.
Ingredients to look for in hand creams: Choose a hand cream that contains hydrating ingredients like shea butter, glycerin, or aloe vera.
C. Fun and Vibrant Nail Art Trends
Summer-inspired nail designs: Experiment with bright and playful nail art designs that reflect the vibrant spirit of summer.
DIY nail art ideas: Get creative with nail art tools, stickers, and stamping kits to create unique designs at home.
Sun Protection Topcoat
Say goodbye to yellow nails and discolored polish caused by the harmful effects of UV rays. With Cacee Sun Protection Topcoat, your nails are protected from the sun's harmful rays, keeping them healthy and shiny for longer. We understand the importance of protecting your nails the same way you protect your skin!
Essie Nail Polish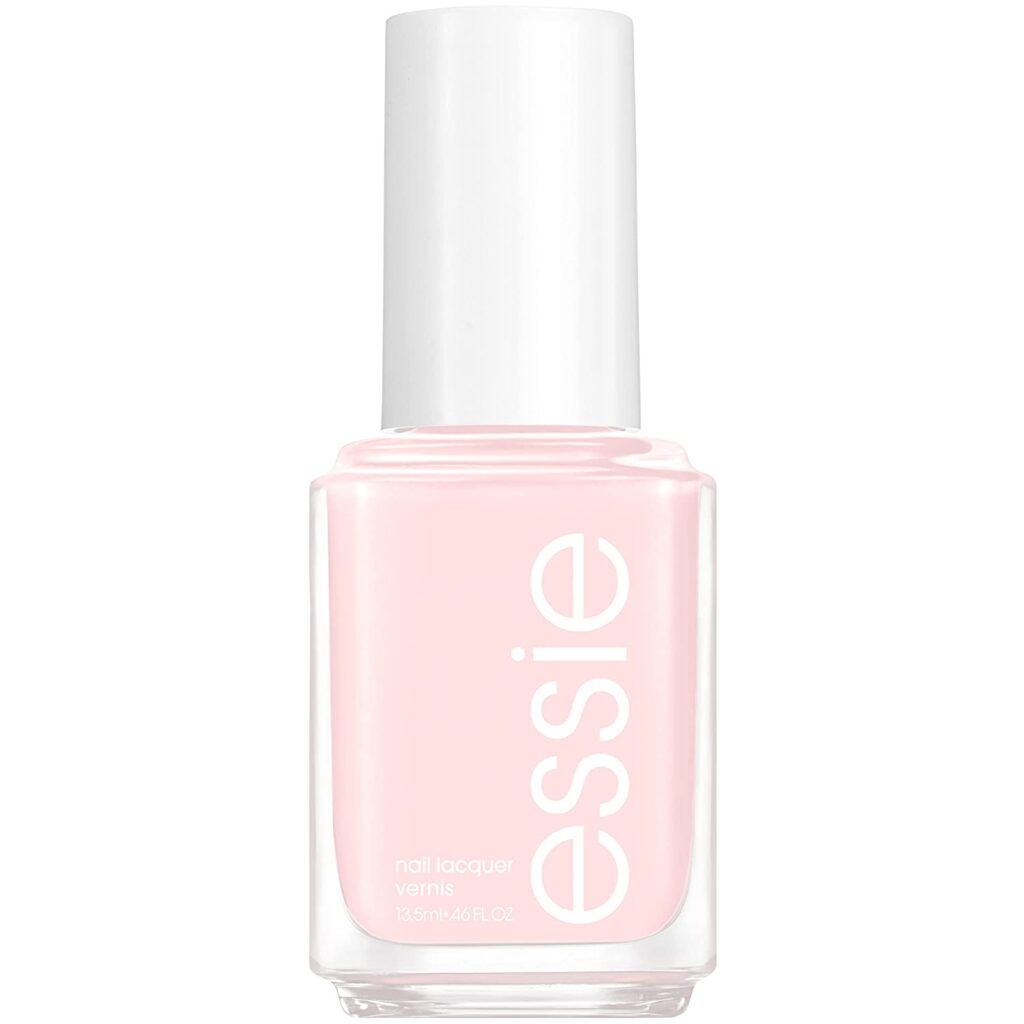 Add a cute detail to your look with this Essie Nail Polish. It adds a glossy shine with a subtle, sheer finish. This Ballet Slipper nail polish is an iconic color that works fantastic in the summer.
With flawless coverage, it goes on smoothly and efficiently. This polish stays on each nail in most situations and lasts long without chipping or fading.